by Blogbot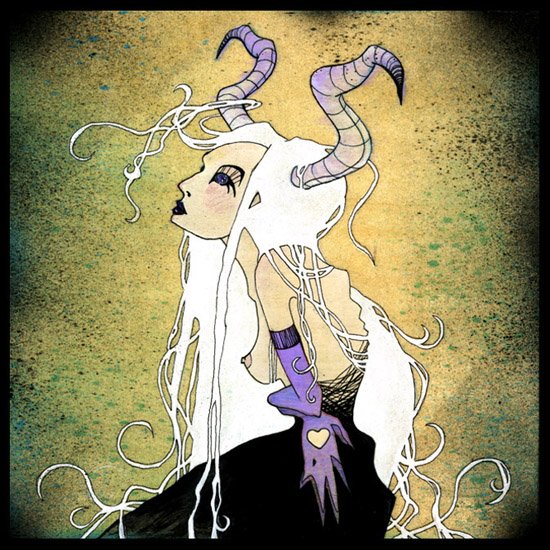 ["Honey" – Manko]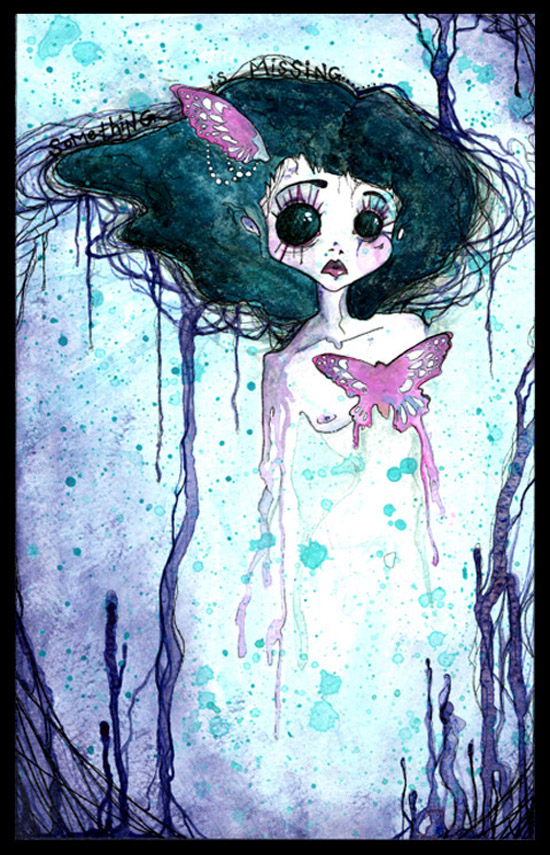 ["Blue So Blue" – Blue]
Artist / SG Member Name: Vivid Vivka a.k.a. Vivid Suicide
Mission Statement: I sling paint, and if someone likes it…that's a bonus.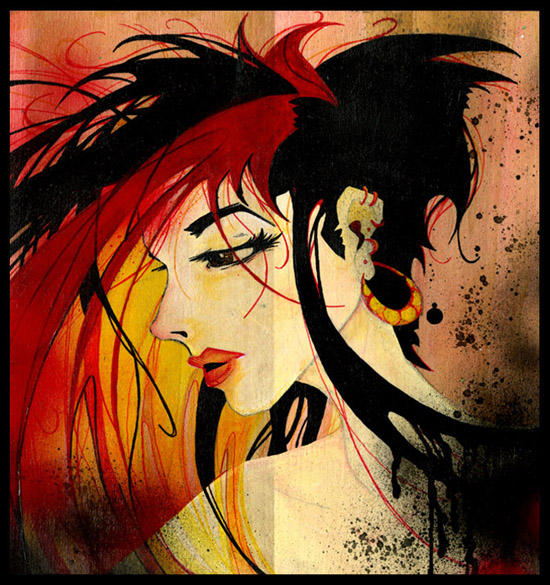 ["Brim"]
Medium: Acrylic, pen, marker, wood, canvas, spray paint, coffee grounds, blood, sweat, spit, tears.
Aesthetic: Naked and distorted. Usually with big hair, empty eyes, a lot of pink.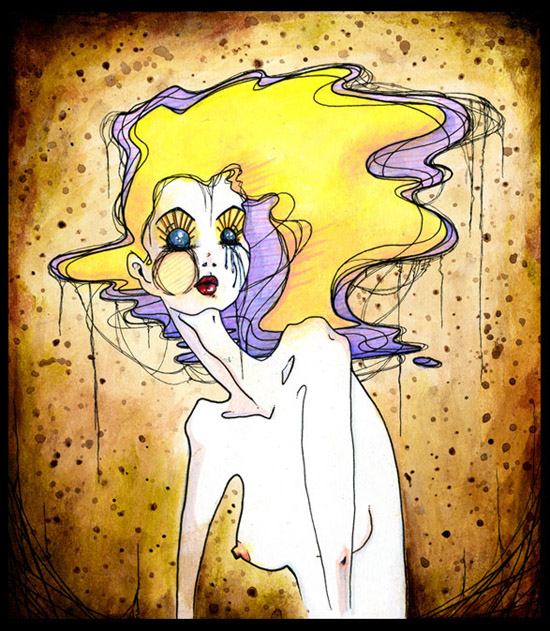 ["Yellow" – Yellow]
Notable Achievements: I believe three people have my work tattooed on their persons. To me, that's a helluva achievement and intensely flattering. Ink aside, I have a BFA from the College for Creative Studies, in Detroit, MI. I majored in Illustration with a graphic background. I've made pieces for childrens' hospitals in Detroit, had a few gallery shows, and had my work stolen for a ton of shitty band/party flyers. (Stop. Doing. That.)
Why We Should Care: 9 out of 10 viewers agree: it's art.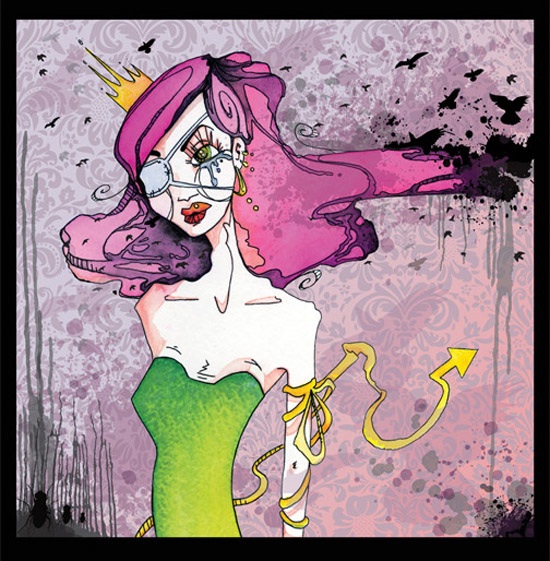 ["The Queen of Crows (and Three Little Insects)"]
I Want Me Some: Much of my past art projects can be found on my DeviantArt (as well as many of my modeling photos). For prints and originals, I sell my work at vivka.etsy.com (more originals up soon…kinda sold out right now). Proper website and webstore to be unveiled with glitter and sparkles around mid 2012.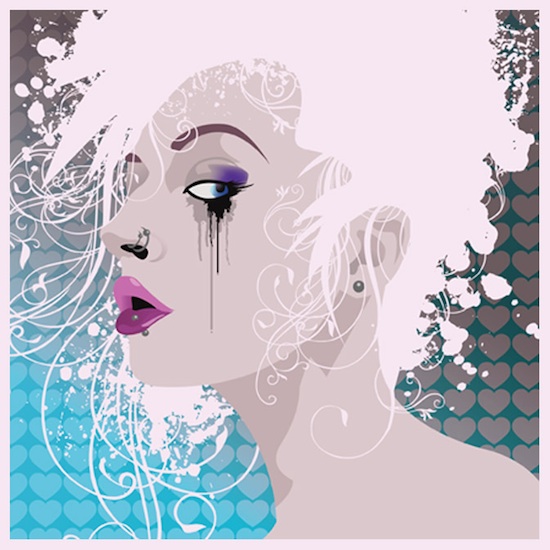 ["This Time…" – Adria]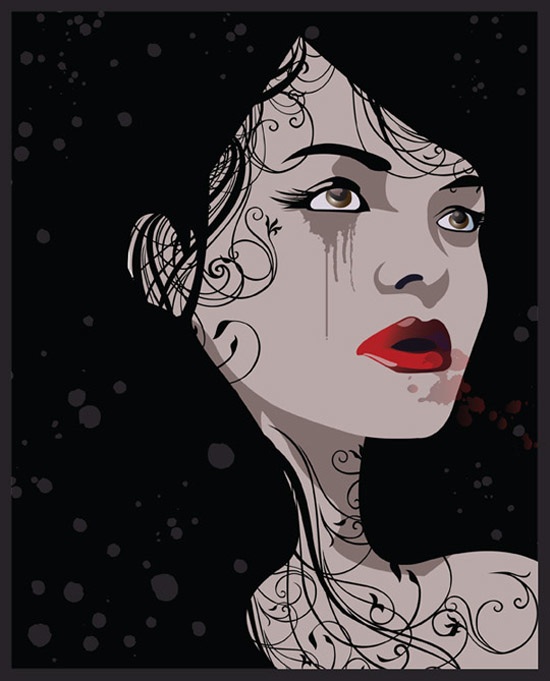 ["Not This Times…" – Rambo]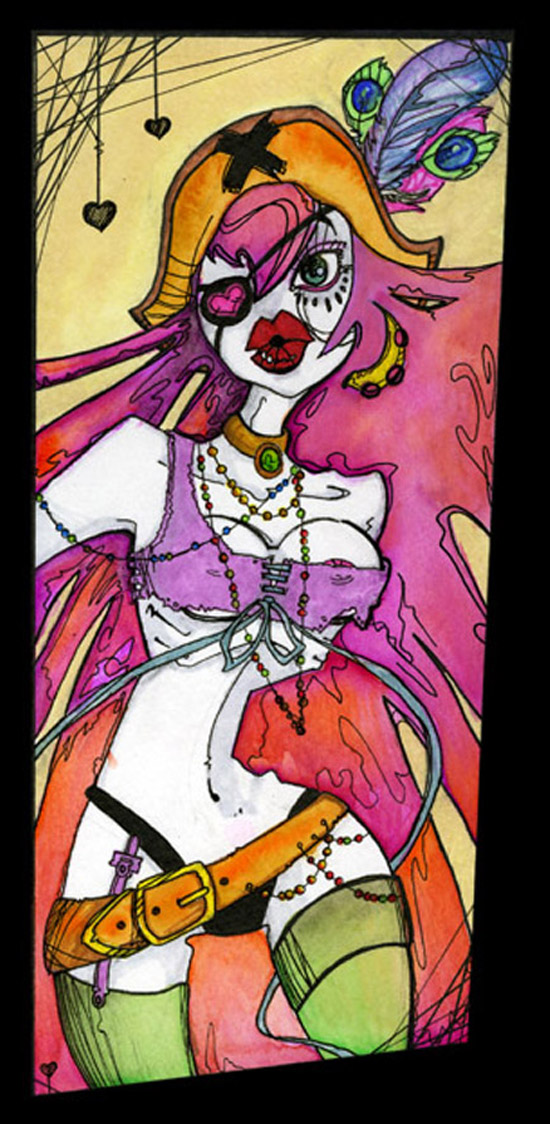 ["Booty" – Pirate]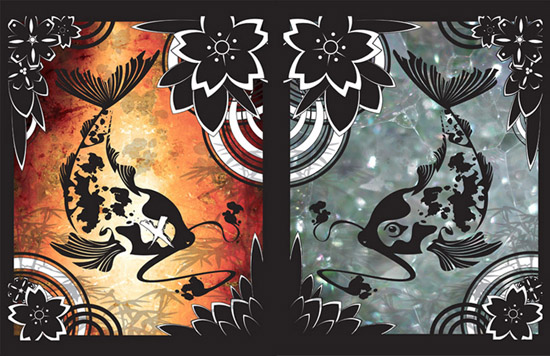 ["Dead Fish // Live Fish"]
***
Related Posts
The Art of SuicideGirls feat. Norritt
The Art of SuicideGirls feat. ZakSmith
The Art of SuicideGirls feat. Voodou
The Art of SuicideGirls feat. Sooaap a.k.a. S.O.A.P.
The Art of SuicideGirls feat. NerdMachine
The Art of SuicideGirls feat. JulesDoll
The Art of SuicideGirls feat. Ortegart71
The Art of SuicideGirls feat. Rachelle
The Art of SuicideGirls feat. AnitaKajika
The Art of SuicideGirls feat. CREATIVE80
The Art of SuicideGirls feat. James Curtis a.k.a. jimcurt99

The Art of SuicideGirls feat. Eric daStone
The Art of SuicideGirls feat. Alisa Suicide
The Art of SuicideGirls feat. Quakerninja
The Art of SuicideGirls feat. yOyO
The Art of SuicideGirls feat. Sucette
The Art of SuicideGirls feat. Souci
The Art of SuicideGirls feat. Bazuka
The Art of SuicideGirls feat. Hezza Suicide
The Art of SuicideGirls feat. Bob Suicide
The Art of SuicideGirls feat. Phoenix Suicide
The Art of SuicideGirls feat. Grompf
The Art of SuicideGirls feat. Oro Suicide
The Art of SuicideGirls feat. Mrs Misha
The Art of SuicideGirls feat. Sundae
The Art of SuicideGirls feat. Kate Suicide
The Art of SuicideGirls feat. Kaylie McDougal a.k.a. Tigermassacre
The Art of SuicideGirls feat. Monroe