by Blogbot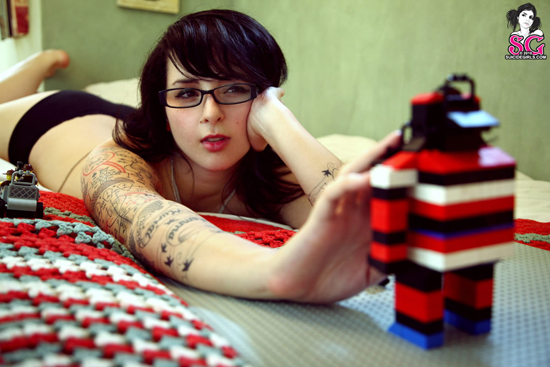 [Voodou in Robot Lament]
Artist / SG Member Name: Voodou Suicide
Mission Statement: Art can be an escape, a personal thing, a social thing, a way to meet others. It has been all these things for me. I love making and doing things, so I don't think I could ever stop. Art is a huge part of what makes me, me.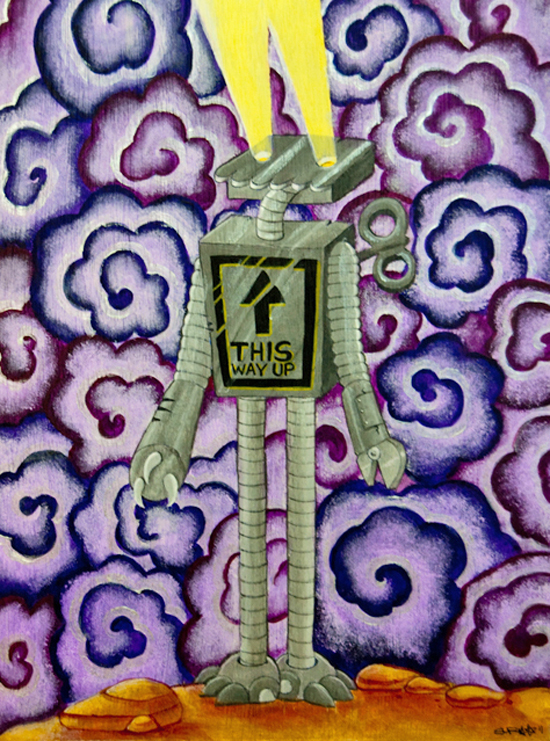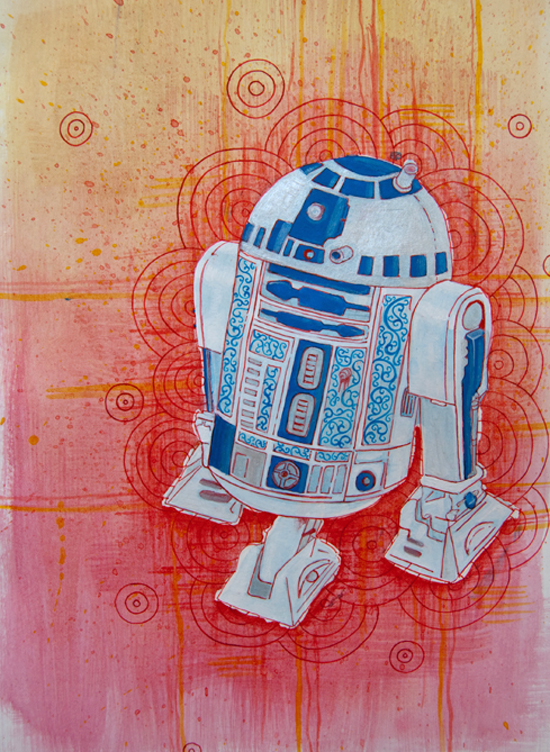 Medium: Mixed media, some favorites include Copic markers, acrylic, fineliners, water colors and my Wacom tablet for computer work.
Aesthetic: Fun, colorful, graphic, most likely containing robots and/or dinosaurs.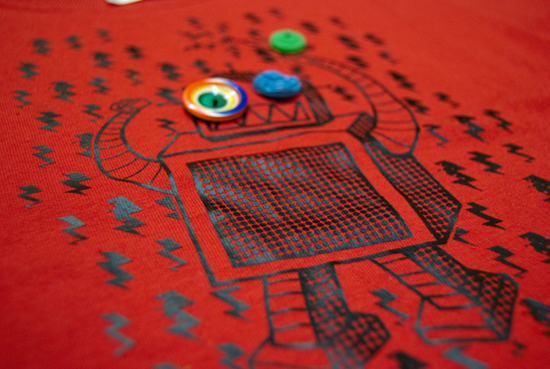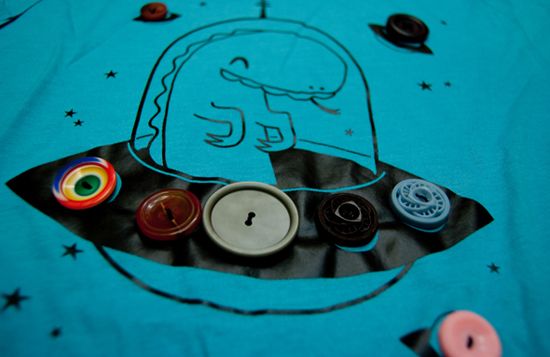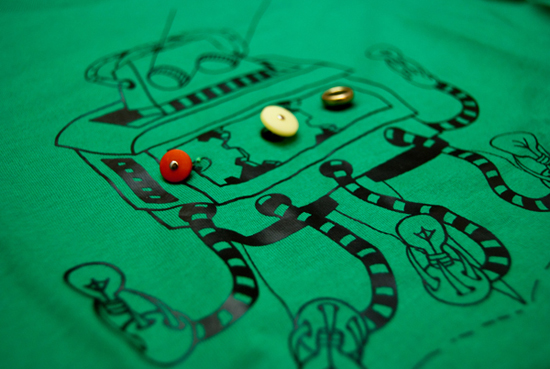 Notable Achievements: I won Sappi ThinkAhead Graphic Design Student of the Year. I have passed my ISTD (International Society of Typographic Design) exam, making me able to put MISTD after my name. I have been featured in House & Leisure magazine (South Africa) as a winner of their reusable packaging contest. I have also been an Emerging Creative at Design Indaba (South Africa) in 2009.
Why We Should Care: Cause everyone could do with more fun and robots.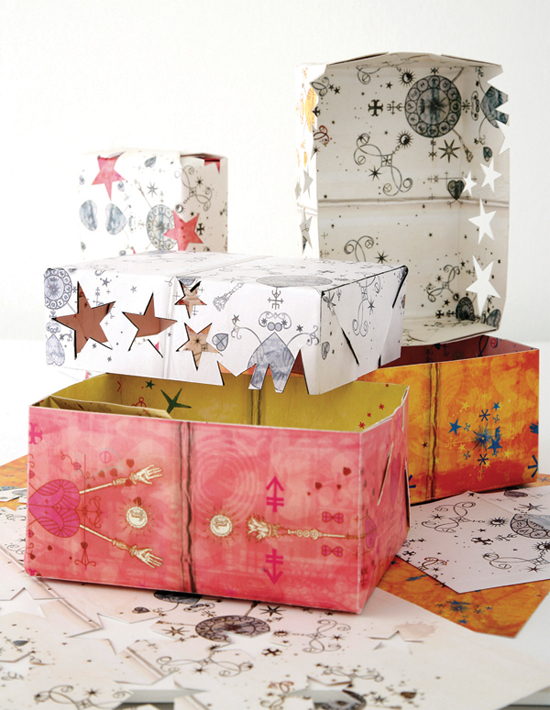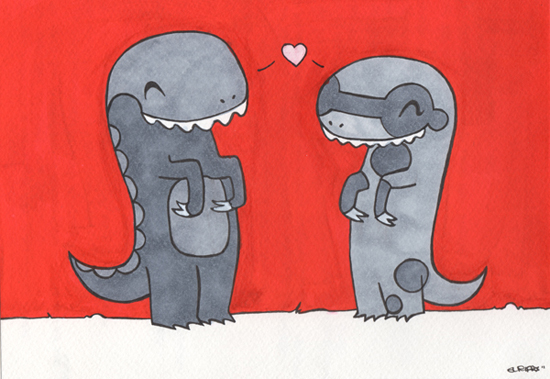 I Want Me Some: Find more of my graphic design on Tumblr and my T-shirts via my Etsy store. I also do commissions. Message me on SG if interested. Or email robot.factory.design@gmail.com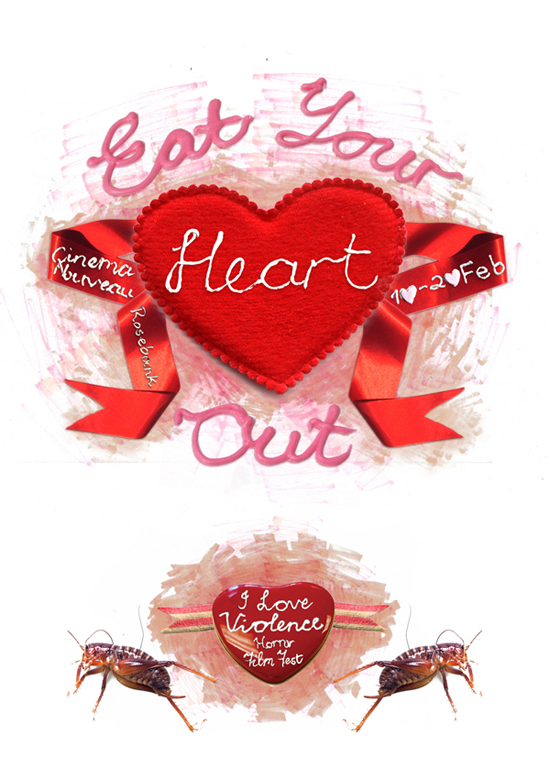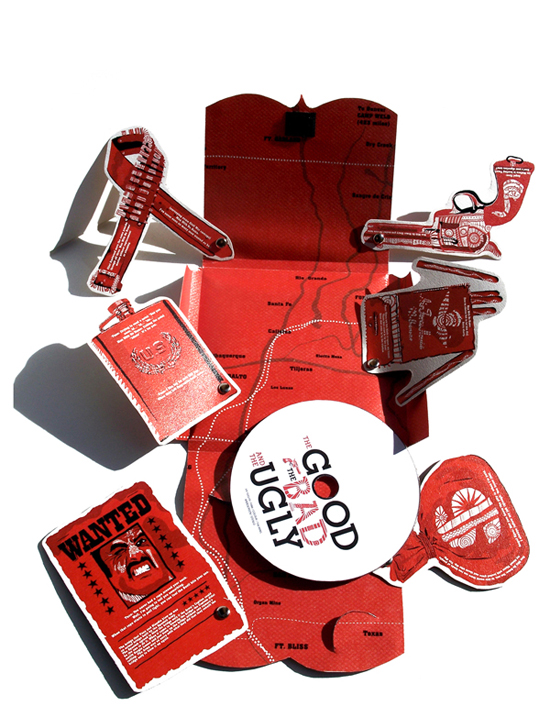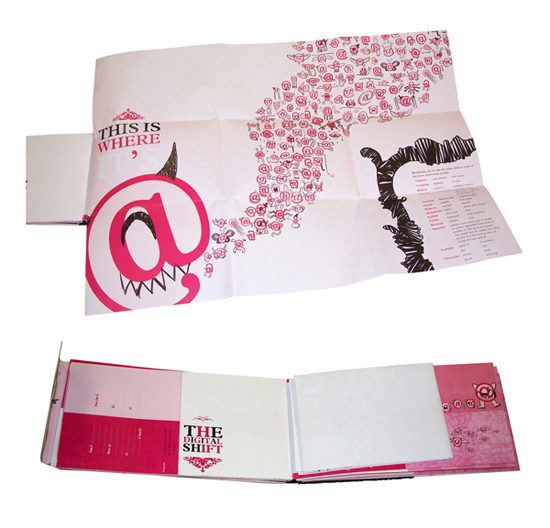 ***
Related Posts
The Art of SuicideGirls feat. Sooaap a.k.a. S.O.A.P.
The Art of SuicideGirls feat. NerdMachine
The Art of SuicideGirls feat. JulesDoll
The Art of SuicideGirls feat. Ortegart71
The Art of SuicideGirls feat. Rachelle
The Art of SuicideGirls feat. AnitaKajika
The Art of SuicideGirls feat. CREATIVE80
The Art of SuicideGirls feat. James Curtis a.k.a. jimcurt99

The Art of SuicideGirls feat. Eric daStone
The Art of SuicideGirls feat. Alisa Suicide
The Art of SuicideGirls feat. Quakerninja
The Art of SuicideGirls feat. yOyO
The Art of SuicideGirls feat. Sucette
The Art of SuicideGirls feat. Souci
The Art of SuicideGirls feat. Bazuka
The Art of SuicideGirls feat. Hezza Suicide
The Art of SuicideGirls feat. Bob Suicide
The Art of SuicideGirls feat. Phoenix Suicide
The Art of SuicideGirls feat. Grompf
The Art of SuicideGirls feat. Oro Suicide
The Art of SuicideGirls feat. Mrs Misha
The Art of SuicideGirls feat. Sundae
The Art of SuicideGirls feat. Kate Suicide
The Art of SuicideGirls feat. Kaylie McDougal a.k.a. Tigermassacre
The Art of SuicideGirls feat. Monroe