by Blogbot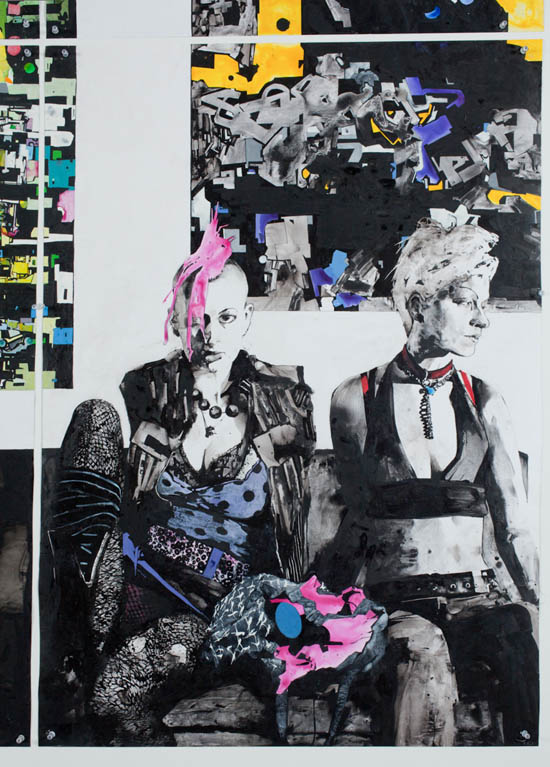 [Adria and Temper]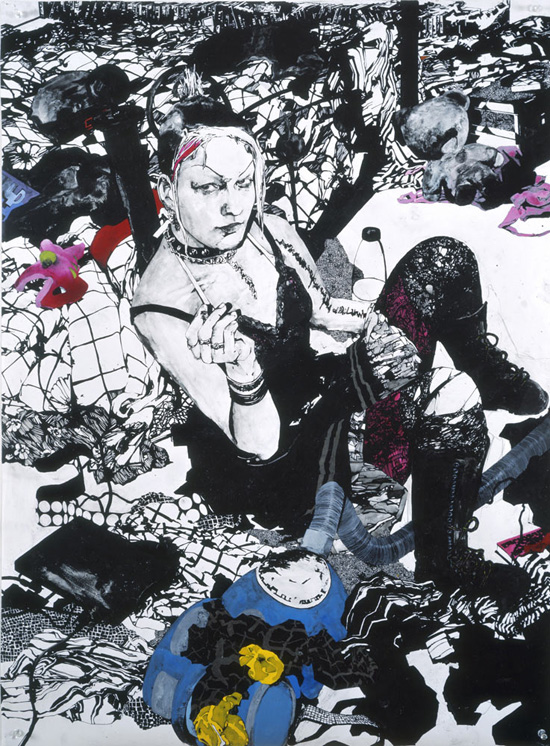 [Temper]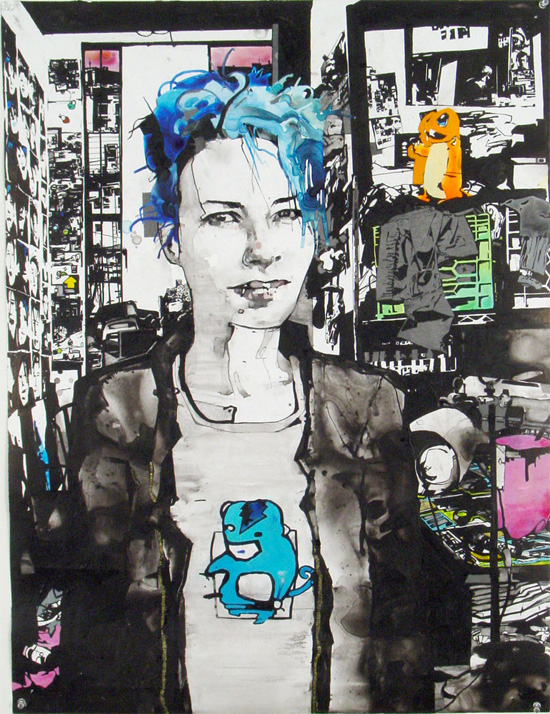 Artist / SG Member Name: Zak Smith / ZakSmith
Mission Statement: I hate it when you're eating a cheeseburger and then the chef comes out of the kitchen interrupts you eating and goes, "Oh now let me tell you a little bit about why I made a cheeseburger." Oh wait, I don't hate that. Because it never happens. Because they never do that. Because that would be stupid.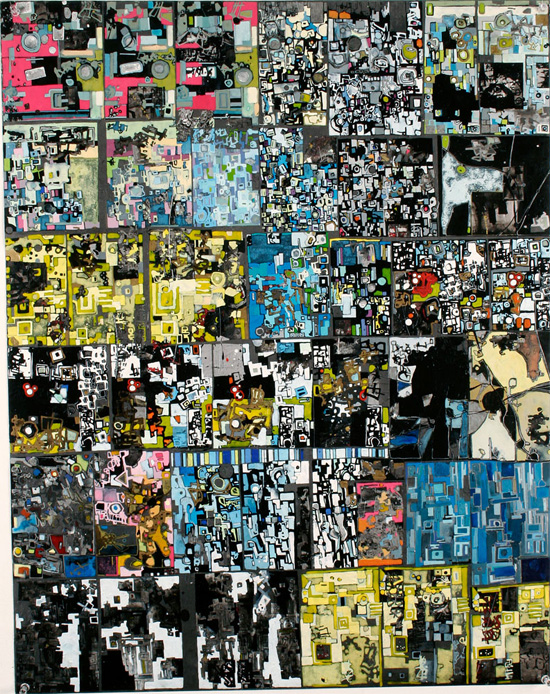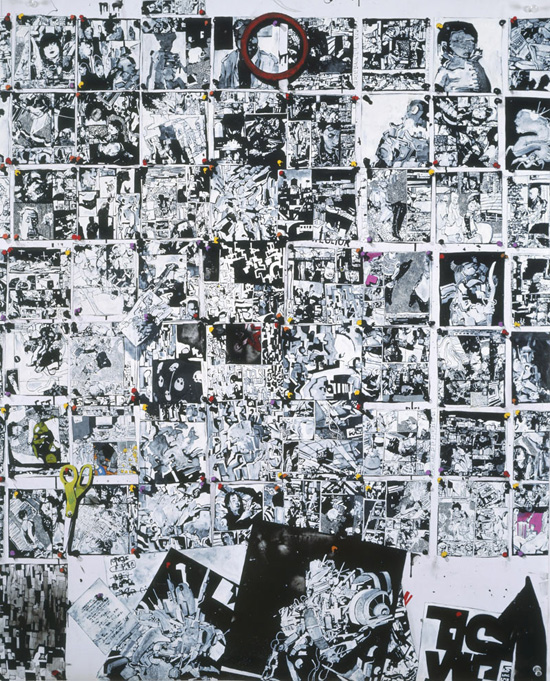 Medium: Acrylic on paper for the paintings. Ink on paper for the black-and-whites.
Aesthetic: Maximalist.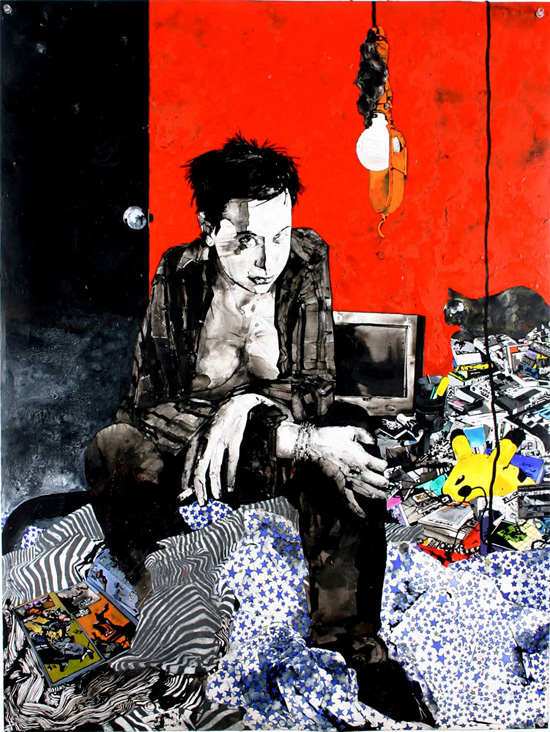 [Charlie]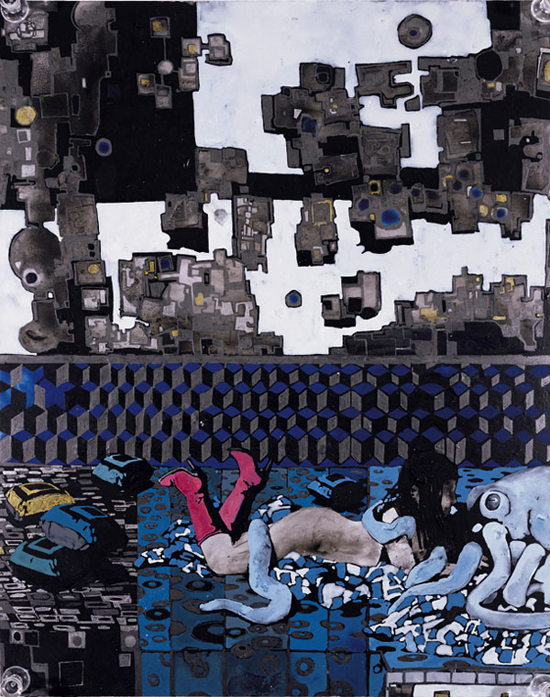 Notable Achievements: I have a painting in the collection of the Museum of Modern Art in New York and it's a Suicide Girl — Charlie. I drew one picture for every page of Gravity's Rainbow. I did an illustrated book of true stories about me working in the adult film industry called We Did Porn. I painted 100 Girls and 100 Octopuses and Charles Saatchi bought it and I know that plural is actually grammatically accurate thanks to friends I made 8 years ago on Suicide Girls. Honey Manko Suicide once called me crass.
Why We Should Care: Because throughout a decade of long disconnection and difficult-to-pin-down multimicronichefamousness SuicideGirls is the closest thing to a home I've ever had. And even though I went to Yale, been to a million art dinners, and have watched Sasha Grey lick my cum off another girl's ass, I can still say to this day that most of the smartest, prettiest, and least sane people I've ever met and most of my best models are from this little pink pin-up girl website. Actually, that's why I should care, isn't it? I don't know why you should care.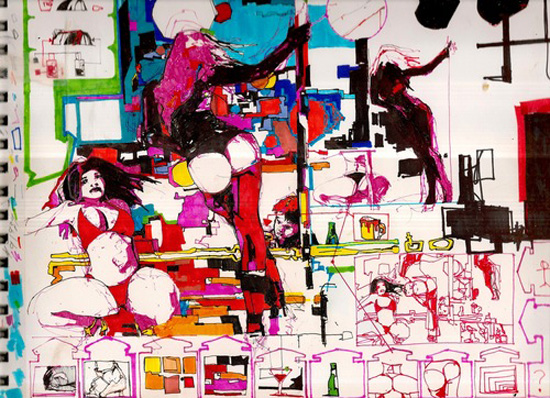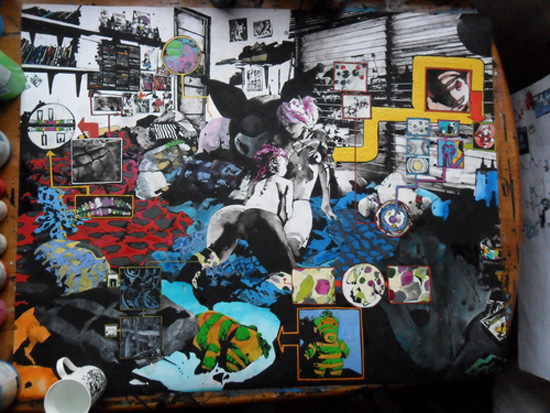 I Want Me Some: My last two books — Gravity's Rainbow and We Did Porn were published by Tin House Books, my first one, Pictures Of Girls, was with DAP. Both are available through the usual on-line channels and by harassing finer art-book stores near you. The SG store used to sell some very nice full-size posters of my Charlie and Sawa paintings. If you complain a lot they might do some more. My site is www.zaxart.com.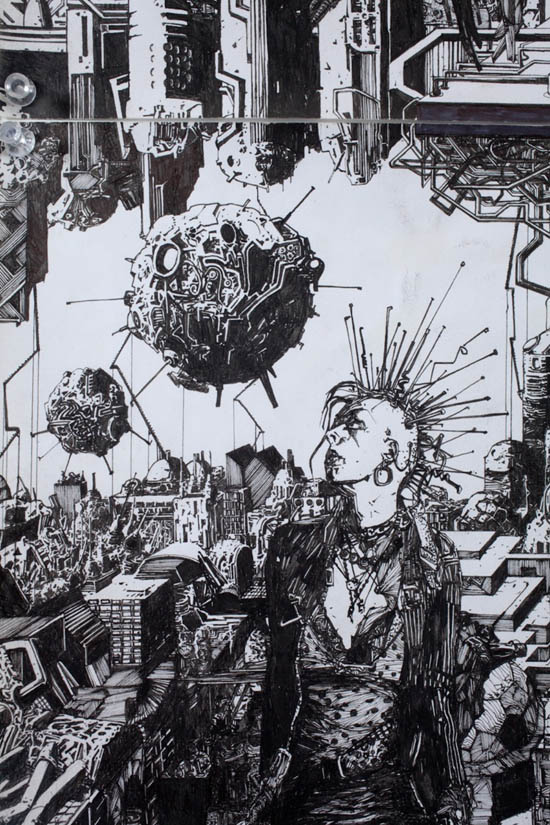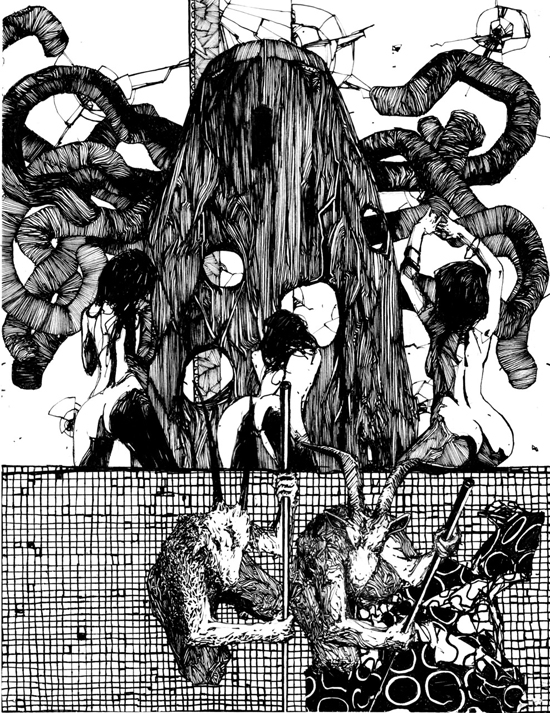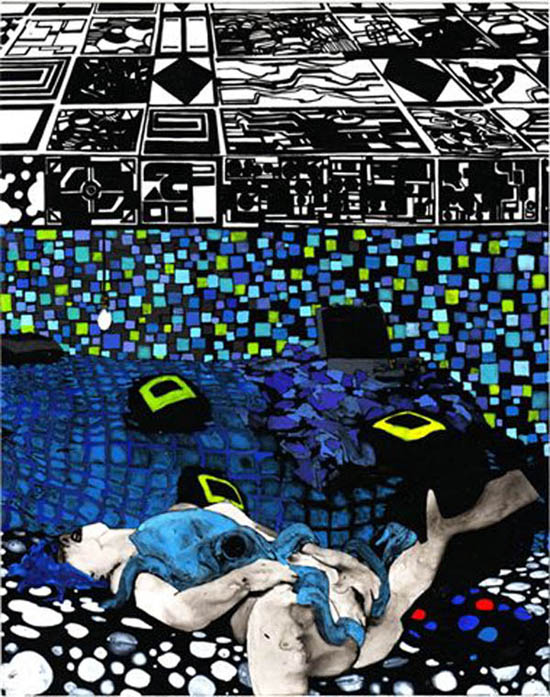 ***
Related Posts
The Art of SuicideGirls feat. Voodou
The Art of SuicideGirls feat. Sooaap a.k.a. S.O.A.P.
The Art of SuicideGirls feat. NerdMachine
The Art of SuicideGirls feat. JulesDoll
The Art of SuicideGirls feat. Ortegart71
The Art of SuicideGirls feat. Rachelle
The Art of SuicideGirls feat. AnitaKajika
The Art of SuicideGirls feat. CREATIVE80
The Art of SuicideGirls feat. James Curtis a.k.a. jimcurt99

The Art of SuicideGirls feat. Eric daStone
The Art of SuicideGirls feat. Alisa Suicide
The Art of SuicideGirls feat. Quakerninja
The Art of SuicideGirls feat. yOyO
The Art of SuicideGirls feat. Sucette
The Art of SuicideGirls feat. Souci
The Art of SuicideGirls feat. Bazuka
The Art of SuicideGirls feat. Hezza Suicide
The Art of SuicideGirls feat. Bob Suicide
The Art of SuicideGirls feat. Phoenix Suicide
The Art of SuicideGirls feat. Grompf
The Art of SuicideGirls feat. Oro Suicide
The Art of SuicideGirls feat. Mrs Misha
The Art of SuicideGirls feat. Sundae
The Art of SuicideGirls feat. Kate Suicide
The Art of SuicideGirls feat. Kaylie McDougal a.k.a. Tigermassacre
The Art of SuicideGirls feat. Monroe