by Aaron Colter
Hope you liked last week's column about graffiti, it was probably the best post since the one about pirates. I was going to write something really great this week, I swear. But, drinks were had, songs were sung, and I have a stack of photo booth prints I can't shown anyone. Fuck.
So, you're going to have to settle for some music recommendations and that's about it.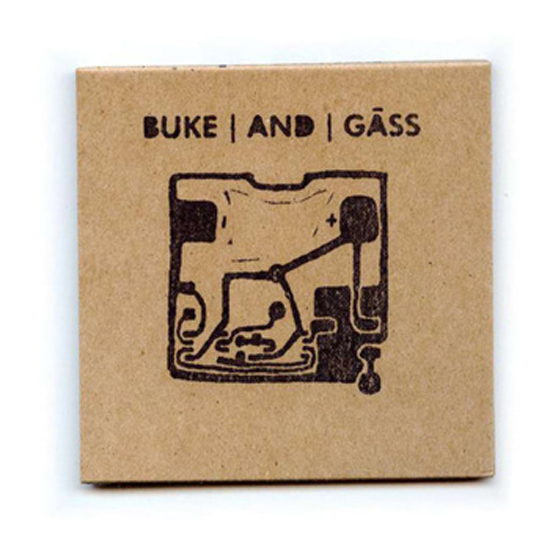 The duo is currently on tour with tUnE-YarDs, the lucky devils, and were pretty impressive when playing in Portland. To be honest, at first I thought, "Great. Another cute Brooklyn hipster who plays odd instruments. Just what the world needs."
But, after a couple songs the pair had one me won over, and I was happy to purchase the full-length from Arone and Aron. Arone Dyer is downright adorable, Aron probably too if you're into dudes, so the band has an easy time breaking hearts on stage and cultivating crushes when off. Don't get me wrong, sex appeal is almost essential if you're going to be successful in the music business, but I feel like it hurts Buke And Gass in someways.
There's great potential in their sound, but some songs seem to blend together and don't feel teased-out enough to be truly powerful. Others, however, are fantastic. Perhaps the band hasn't needed to work through shitty sets, flat crowds, and rejected songs because stupid hipsters like me accept them too quickly due to the prettiness.
Hopefully the two musicians will continue creating; there's genuine moments that hint of brilliance in a few of their songs – they just need to keep mining for them.
***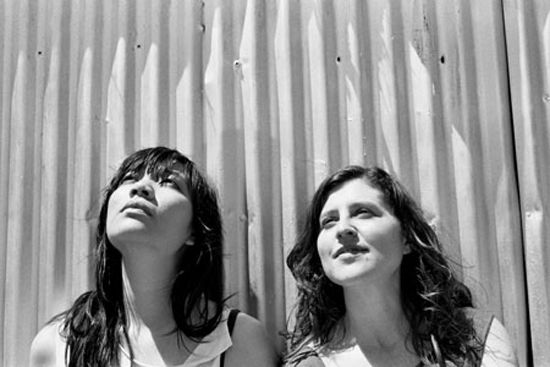 Thao Nguyen is absolutely the best vocalist kicking around the Northwest music scene. Mirah, also a Portland hang-about, is probably not really from this realm, or at the very least a hybrid spirit born of fog and magic. When I saw both ladies were coming together for a new album, my expectation for the music was greater than that of Wild Flag's impending release. Then I saw Merrill Garbus of tUnE-YarDs produced. Oh Shit.
The album is delicious ear candy. Not as rocking at Thao's work with The Get Down Stay Down, or Mirah's solo efforts, the sound is somewhere in between. The influence of Merril Garbus is apparent, making the whole thing feel like a funky Fiest album.
***
Atlantic Records is planning to release a brand new Portugal. The Man album in July. If you want to hear a handful of songs from the upcoming album, along with the entire footage from the teaser videos the group has been posting on YouTube, get to one of the band's shows coming through on tour.
Like My Morning Jacket, the true talent of Portugal. The Man is best seen live. The band rocks harder, changes up old material, and general kicks-ass in a way that blends the best of The Flaming Lips, Revolver era Beatles, and old school Lynyrd Skynyrd – if they were from Alaska instead of The South.
If you can't make it to one of the concerts, you can still download a short studio-session from Daytrotter.
***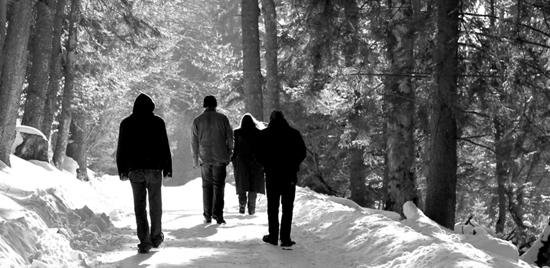 The latest album from Agalloch was actually released late last year, but I'm only now able to wade through its black tar of sound since the sun has started to shine. The latest from Agalloch is a beautifully dense metal epic that puts listeners on the edge of tears before vocalist John Haughm begins to suck the very essence from anyone within earshot. Seriously, if you listen to Marrow of the Spirit in its entirety, you will give up the ghost to the Evil One, and your body will become but a husk for the bile of the world, while your immortal soul toils in the ceaseless darkness where all is the weeping and gnashing of teeth.
***
If you have something that you think I might like that others might like too, please email youmightlike [at] gmail [dot] com.
What I'm reading: The Playwright, Collected Fictions, The Economist
What I'm listening to: (The bands listed above.)
What I'm drinking: Mighty Arrow, Duvel, Wilco Tango Foxtrot