by Aaron Colter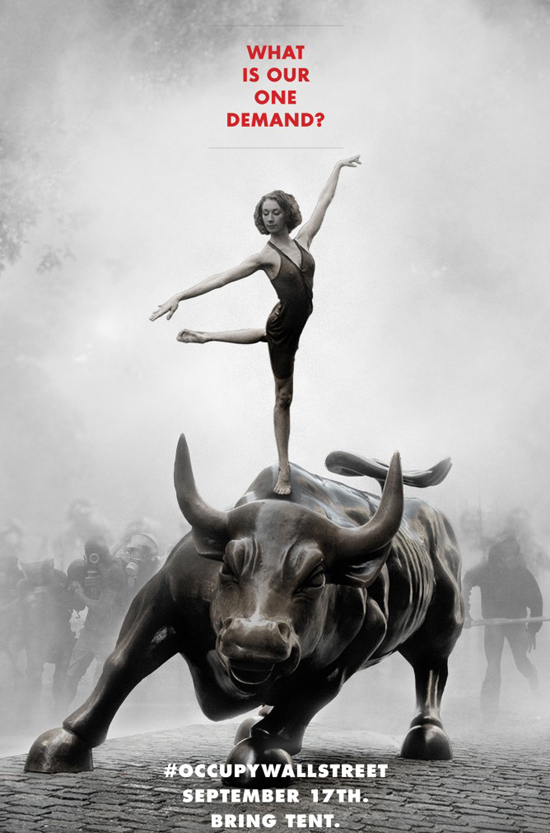 Alright. It's back to the grind of shouting about changing our government to better suit the lives of the modern many.
I've posted a few times about Anonymous and LulzSec (even got a chance to write about how Alan Moore and David Llyod feel about their V for Vendetta mask being used as a symbol), as well as other groups that have taken actions against organizations that have restricted the freedom of speech or information in the world. In my opinion, the reaction of authorities in the United States and around the world to the actions of whistleblowers, data-leakers, online protestors, and those merely offering public support such as journalist Glenn Greenwald (who recently noted that President Obama's handling of CIA operations are basically the same as George W. Bush) have been far too harsh (eg. threats of unreasonably long jail sentences for first-time and/or young offenders who dare to take a stand against authority, even if they're within their rights), and worse, dangerous to the basic rights of individuals.
It's already come out that the Justice Department helped Bank of America try to destroy Wikileaks, that the FBI targets non-threatening Americans for political beliefs, that the government gave $1.2 trillion in tax-payer money to major banks who continue foreclose on people (often illegally), which has horrible consequences on health beyond financial devastation, that the poor have a huge tax burden while social programs continue to be cut, and that the Obama administration is trying to push for a settlement against those that gambled us into a recession and the SEC is playing cover-up, all of this while military actions are literally wasting millions each day to perpetuate a system of violence in a region we are largely ignorant about, which results in billions being wasted at home on projects that do nothing to secure our freedoms or safety.
So, what's to do be done? The U.S. government is clearly not operating in the best interests of the majority of its citizens, some of this due to incompetence and mismanagement, some due to corruption, some due to bigoted religious beliefs, and some because the two-party system doesn't encourage actual representation. An armed revolt against our own country in the vein of Egypt will hurt millions and it'd take years to rebuild in the aftermath. Non-violent means of persuasion are therefore the best tactics available.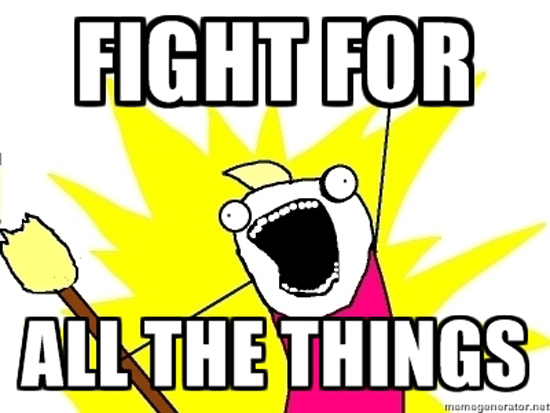 The magazine Adbusters has called for an #OCCUPYWALLSTREET movement where protestors will surround the financial district of lower Manhattan for two months until the 2010 landmark case that gives corporations the right to contribute unlimited funds to political campaigns, Citizens United vs. FEC, is revoked, along with "corporate personhood" that was most notably defined in Santa Clara County vs. Southern Pacific Railroad.
I'm no lawyer, but I do know that trying to redefine corporate personhood 100 years after the precedent-setting court ruling is probably too complex for a repeal to happen. It's not impossible, and if it means the further improvement of American experimental democracy, I'm all for it. But, it probably ain't happening. Still, some sort of statute or federal law could limit the broad legal rights corporations now have on par with natural citizens.
Many have pointed out that large armed guards now roam New York City, some call them police and other things, but whatever their names – they have guns and sticks and tear-gas and horses and tasers and more. So how successful the occupation will be, and how long it will last, remains to be seen.
If you're interested in the movement happening on September 17th, find out more at OccupyWallSt.org.
Anonymous has decided to support this movement as well.
In apparent conjunction with the #OCCUPYWALLSTREET protest, some hacktivists have begun developing a new online tool called #RefRef that will be used to take down websites in a similar, but more developed, manner as the DDoS attacks against PayPal earlier this year. So far, the tool has taken down Pastebin, Wikileaks, and a white-supremacy website during a short testing phase.
So get those V masks, kids. And spring for the nice editions. Might as well be wearing something in style while being handcuffed and kicked by a riot cop.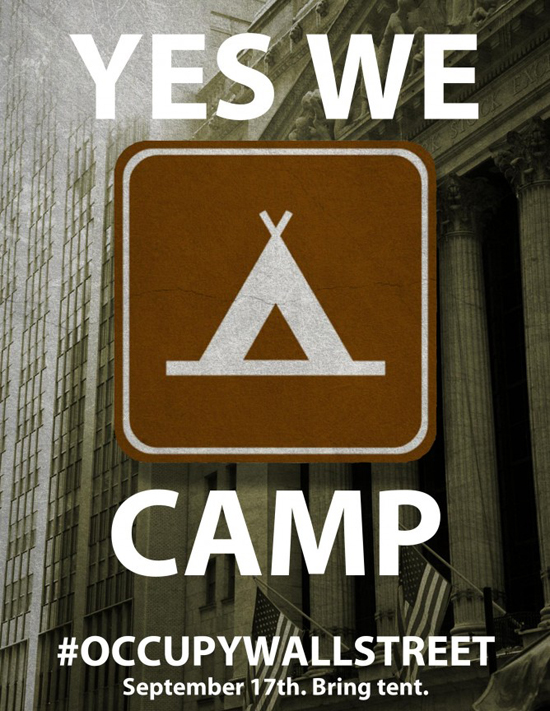 **UPDATE**
The protest is now in its second week. Watch live footage of the events in Liberty Park as they unfold here.
***
Hope you dig this stuff. If there's something you think I would like that others would like too, please email youmightlike [at] gmail [dot] com.
Related Posts:
Things I Like That You Might Like Too: Cool Shit
Things I Like That You Might Like Too: Art Online
Things I Like That You Might Like Too: Anonymous Ideas
Things I Like That You Might Like Too: Not Going to Comic-Con
Things I Like That You Might Like Too: Happy Summertime Playlist
Things I Like That You Might Like Too: LulzSec
Things I Like That You Might Like Too: EPs
Things I Like That You Might Like Too: Beer and Comics
Things I Like That You Might Like Too: The Taxpayers
Things I Like That You Might Like Too: Random Stuff from the Internet
Things I Like That You Might Like Too: DC Comics Going Digital
Things I Like That You Might Like Too: Being Alive & Rocking Out
Things I Like That You Might Like Too: More Music, TV, and Books
Things I Like That You Might Like Too: Awesome Music
Things I Like That You Might Like Too: Graffiti
Things I Like That You Might Like Too: Top 10 of Stumptown Comics Fest
Things I Like That You Might Like Too: Art Fags & Not Paying Taxes
Things I Like That You Might Like Too: Shit From Portland
Things I Like That You Might Like Too: Mogwai, Nate Simpson, and Vice
Things I Like That You Might Like Too: Che Smith
Things I Like That You Might Like Too: Pirates
Things I Like That You Might Like Too: Emerald City Comic Con
Things I Like That You Might Like Too