by Aaron Colter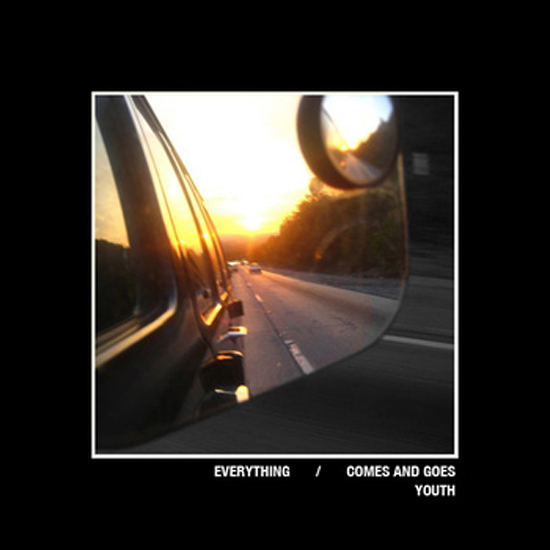 I've covered a good deal of up-and-coming bands in this column, some of my recent favorites being Talkative, Forest Park, and The Woolen Men. This week, I'm happy to throw support behind one of the most promising new bands I've heard in the Portland scene this year – Youth.
A new band with only a few tracks available, Youth have cultivated a sound that draws from the best in surf, lo-fi, and chill-wave to play a brand of northwest beach pop that is as familiar as it is surprisingly fresh.
Youth is set to play a spectacular show as part of Musicfest Northwest along with The We Shared Milk, And And And – both of which I've highlighted before as well – and headliners The Helio Sequence.
Plus, Youth is hopefully getting ready to tour with Wild Ones and, yet again another band I've talked about, Typhoon. With any luck and a bit of hard work, you'll start to see Youth in more and more places.
The links above will take you to a lot of different Bandcamp pages where you can download or stream excellent music. If you have the means, please contribute funds to any of the bands you enjoy. It's not easy being an independent musician, and all of these groups could use more exposure and money.
If you like the kinds of music I write about, check out some of my previous posts including: Happy Summertime Playlist, Being Alive & Rocking Out, Shit from Portland, and Awesome Music.
Thanks for reading, and I hope wherever you are that these tunes make life a little more bearable.
***
Hope you dig this stuff. If there's something you think I would like that others would like too, please email youmightlike [at] gmail [dot] com.
Related Posts:
Things I Like That You Might Like Too: #OCCUPYWALLSTREET
Things I Like That You Might Like Too: Cool Shit
Things I Like That You Might Like Too: Art Online
Things I Like That You Might Like Too: Anonymous Ideas
Things I Like That You Might Like Too: Not Going to Comic-Con
Things I Like That You Might Like Too: Happy Summertime Playlist
Things I Like That You Might Like Too: LulzSec
Things I Like That You Might Like Too: EPs
Things I Like That You Might Like Too: Beer and Comics
Things I Like That You Might Like Too: The Taxpayers
Things I Like That You Might Like Too: Random Stuff from the Internet
Things I Like That You Might Like Too: DC Comics Going Digital
Things I Like That You Might Like Too: Being Alive & Rocking Out
Things I Like That You Might Like Too: More Music, TV, and Books
Things I Like That You Might Like Too: Awesome Music
Things I Like That You Might Like Too: Graffiti
Things I Like That You Might Like Too: Top 10 of Stumptown Comics Fest
Things I Like That You Might Like Too: Art Fags & Not Paying Taxes
Things I Like That You Might Like Too: Shit From Portland
Things I Like That You Might Like Too: Mogwai, Nate Simpson, and Vice
Things I Like That You Might Like Too: Che Smith
Things I Like That You Might Like Too: Pirates
Things I Like That You Might Like Too: Emerald City Comic Con
Things I Like That You Might Like Too