This is what democracy looks like.
This Sunday (Oct 9) #OccupyLA will #OccupySGRadio for a very special show which will simultaneously be broadcast on Indie1031.com and livestreamed via OWSLosAngeles from 10 PM til Midnight PST…
We've witnessed financial theft on a mass scale, yet the only mass arrests on Wall Street have been of those brave enough to protest about it. We've seen the laws that were put in place to protect investors eroded, and new laws enacted to protect those that are robbing us blind from prosecution. We've seen banks repossess homes they don't even have the correct paperwork for, and families made homeless while vacant home stocks are at an all time high. We've seen corporations gain "citizen" status to buy influence, yet refuse to submit to one of the basic responsibilities of being one – paying taxes. We've seen the already obscenely rich get even richer, while an indecent amount of ordinary folks have fallen below the poverty line. We've seen tax breaks reward the wealthy, at the expense of the poor. We've seen corporations enjoy welfare, while those that own them bemoan the "entitlements" of those who have worked hard and earned their benefits.
In short, we, the 99 percent, have seen enough.
We're taking to the streets, we're taking back our country – this is what democracy looks like.
Please join us this Sunday as #OccupyLA takes over the Indie1031 studios to #OccupySGRadio.
Show your support and be sure to friend and follow #OccupyLA on Facebook and Twitter.
We Are The 99 Percent.
XOX
Listen to SG Radio live Sunday night from 10 PM til Midnight on Indie1031.com
Got questions? Then dial our studio hotline digits this Sunday between 10 PM and midnight PST: 323-900-6012
Busy on Sunday? Then find all our podcasts on iTunes and listen at your leisure.
And don't forget to follow us on Twitter.
#OccupyLA Begins – SG Was There…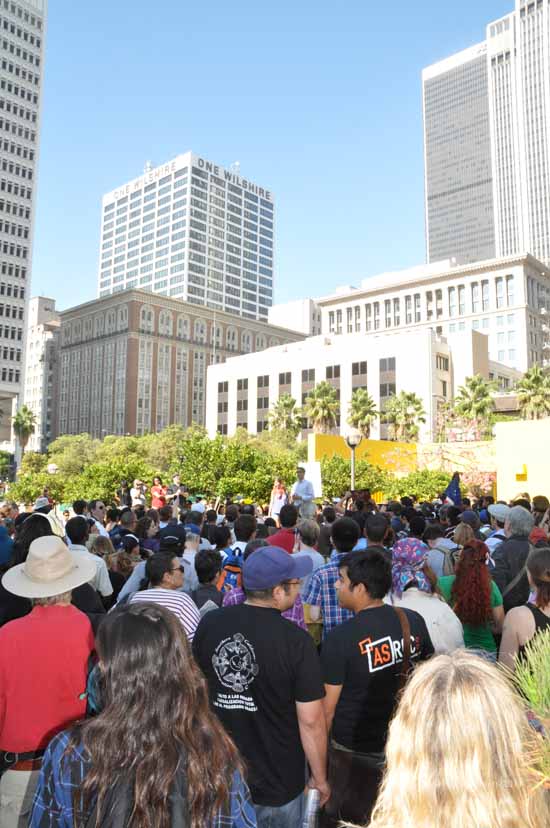 Briefing before the #OccupyLA kickoff march from Pershing Square to City Hall in DTLA. Here protesters learn a few magic words from representatives from the National Lawyers Guild in case of arrest: "Am I being detained?" "I choose to remain silent" and "Can I talk to a lawyer."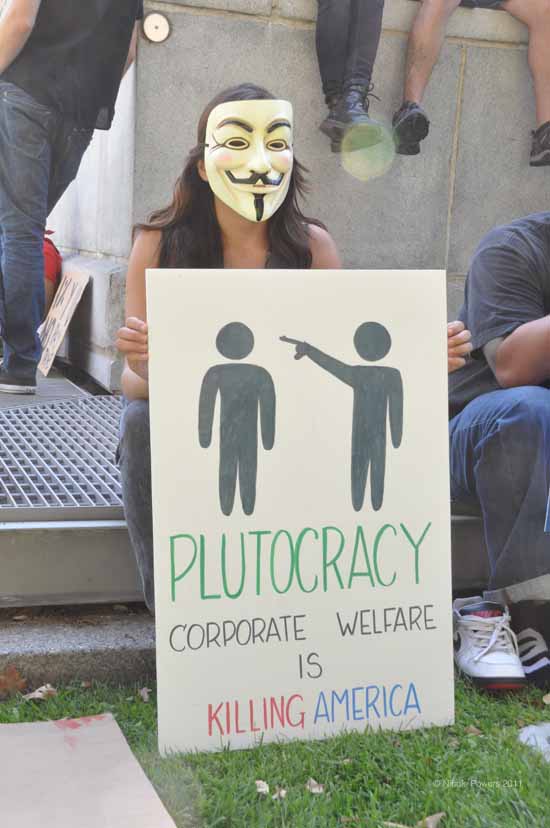 The new face of democracy.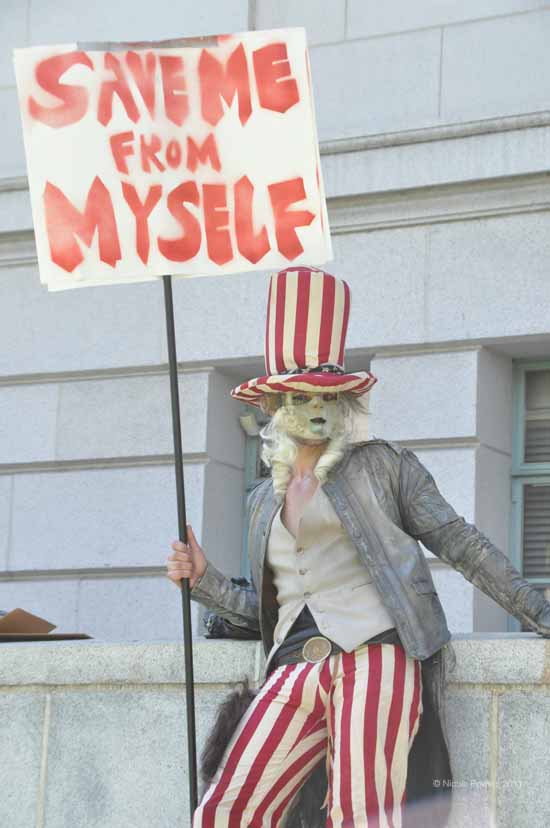 We're trying.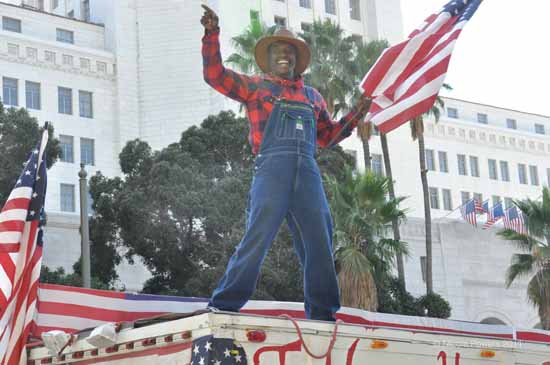 He's taking back his country, you can too.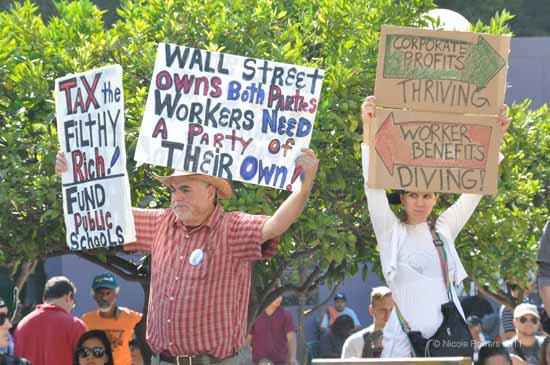 Those that complain they've yet to hear #OccupyWallStreet's agenda are just asking us to state the bleeding obvious.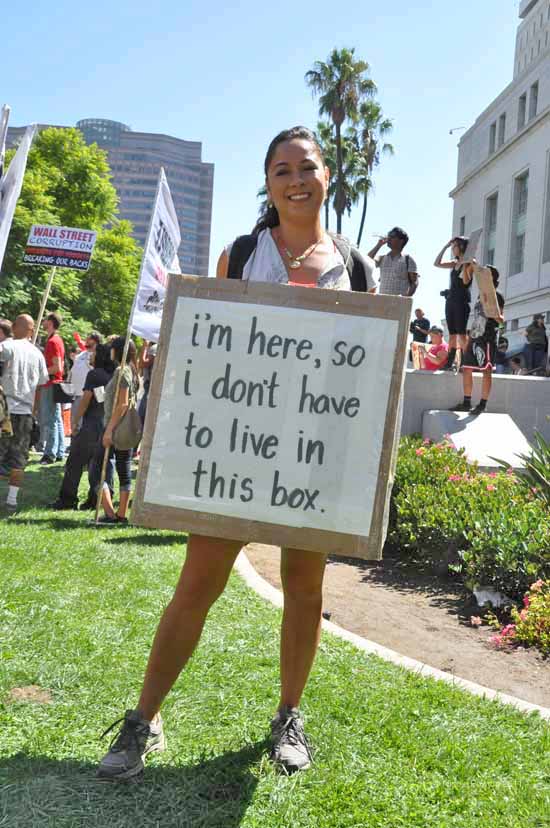 Well, we know why she's here.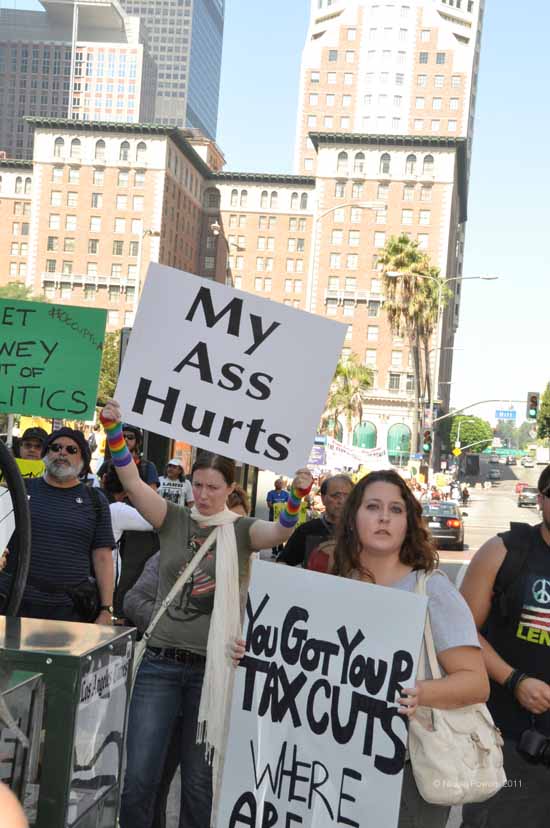 This is what happens when corporations fuck you. Does yours hurt too?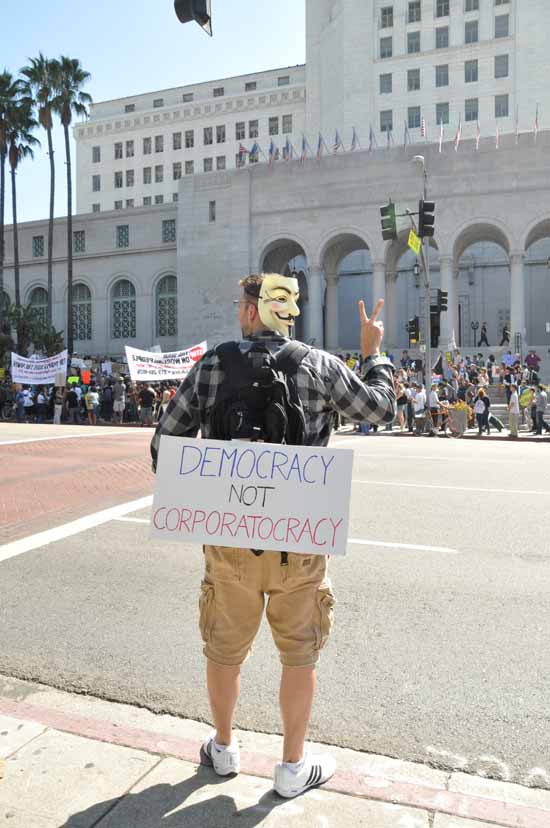 The new American Dream.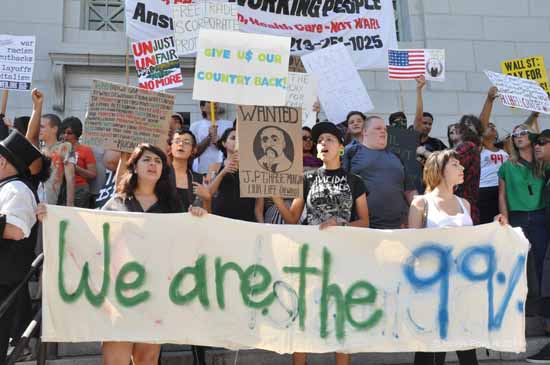 So are you.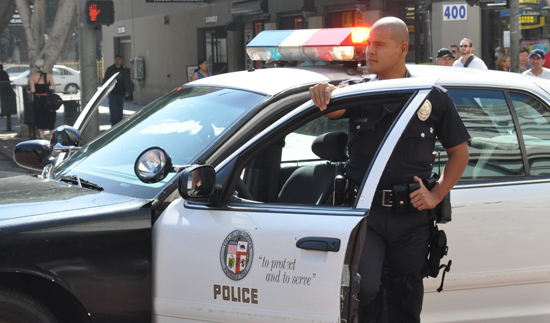 He's part of the 99 percent too. Props to the LAPD for being pretty damn cool (and hot!). Also, thanks to the Los Angeles City Council for this.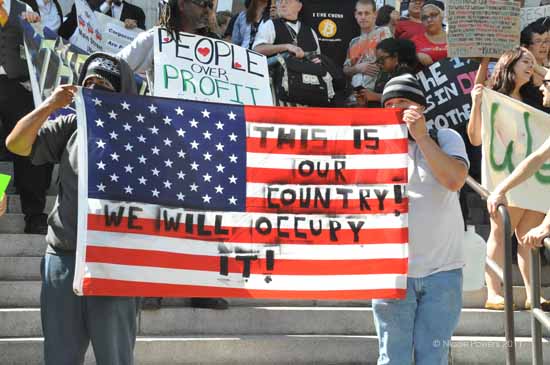 Patriotism at its finest.