On September 21st, 2013 Tita Suicide will team up with renowned artist and curator Fang Ling Lee, in association with Lords of Gastown, and HUSH Magazine for XOXO Erotica, an international art exhibit and event, designed to bring the world wide web and the SuicideGirls community into a gallery setting.
Exploring the concept of "Empowerment vs. Exploitation," the exhibit will focus on the "sensuality and seductiveness of the female form; and how it has helped shape and mold the Internet landscape."
Online muses including Vancouver SuicideGirls Aadie, Cruella, Rydell, Rin, and Tita, as well as pin up starlettes, burlesque beauties, and adult stars will serve as inspiration for featured artists including members and supporters of the SuicideGirls community like Mandy Tsung, tmronin, Terby Wonder, and Aaron White. The resulting creations will surprise and delight patrons with their unique interpretation of the "Erotica meets the Internet" theme.
In addition to the real time art show, an online version of the show will be available in real time via social media channels such as Twitter, Facebook and Google hangout. Using this format; the artists, guests and media can experience an expanded conversation about erotic art, as well as unlock behind the scenes photos & video, and discounts on art and prints.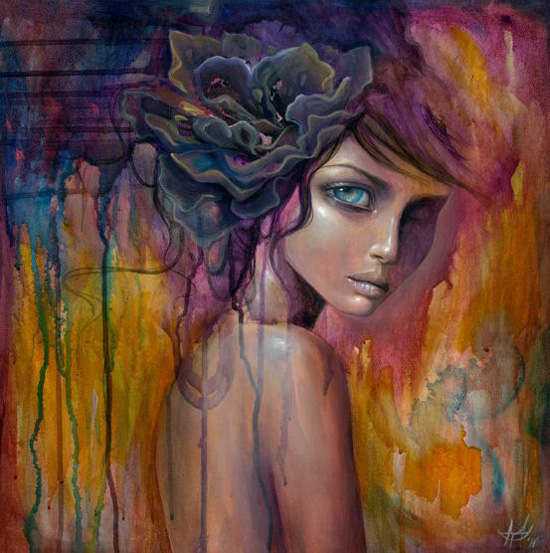 Don't miss your chance to join the Vancouver art community, models, muses, and SG members alike, as they survey incredible art, listen to DJs, and enjoy drinks at the bar from 7 pm – 11 pm.
Where: 49 Dunlevy Avenue, Vancouver, BC
When: Saturday, September 21st, 2013 7 PM – 11 PM
Entry: $10 suggested donation at the door – with proceeds going to help women's shelters and support centres in Vancouver.
Info:
facebook.com/events/366385403464160/
twitter.com/xoxoerotica
dujourmarketing.blogspot.ca
Tweet up: Tweet and post Twitpics/Instagrams using the #XOXOEROTICA hashtag, and we'll include our favorite comments and pix from the night in a special post show wrap up here on the blog. And be sure to follow Tita (@Cupcakedujour) for the latest on XOXO – Art, Love, and the Internet!