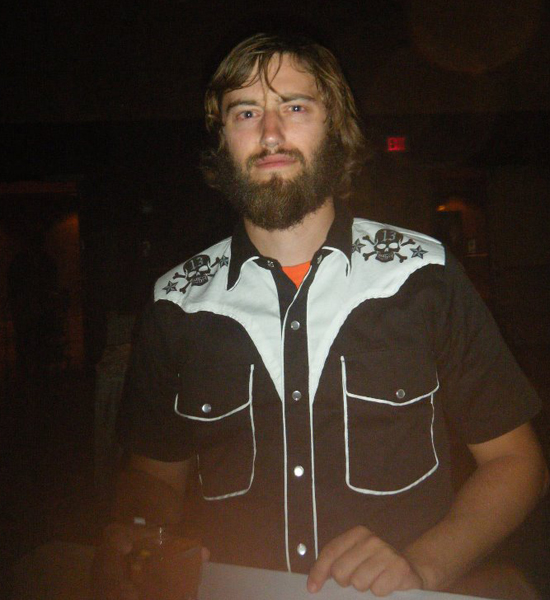 After graduating high school at 16, Justin got his first writing gig at The Faction Rockzine, a small DIY punk rock zine. Since then he has received a Bachelor's Degree from the University of Minnesota and gone on to write for Premier Guitar Magazine, RIFT, Guitar.com, Maximum Ink Magazine, Skratch, and Guitar Edge.
He continues to publish zines on a somewhat sporadic basis. A book is set to be published in 2012 as a compilation of works from the zines entitled, Whisky For Breakfast. As of 1/1/2012, Justin has conducted over 300 interviews with artists ranging from David Allan Coe to Ronnie James Dio.
Justin lives on White Swan Lake in Northern Minnesota and endures the cold winters with his faithful companion and basset hound, Ledbelly Zeppelin. For a day job, Justin works for the Minnesota Department of Corrections. Justin spends what little free time he has left building electric guitars, restoring classic cars, and drinking heavily.
"Living, suspiciously after all these years…and what a long strange trip it has been – a white knuckle hell ride down long and winding roads in the middle of the night, thru vast chemical gardens, and dingy backstage hallways. With freedom pumping thru our veins to the tips of out bloody crippled fingers – fiending for revolution, rabid – snarling at chains length, the generation of the doomed casts a bitter gaze upon the world." –Justin Beckner, A Small And Modest Town