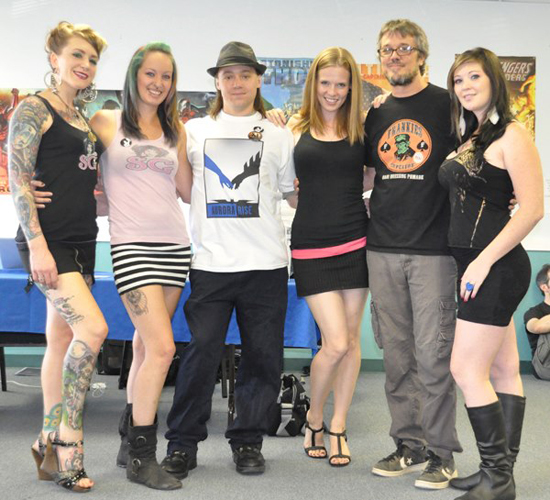 Refusing to be content with the mediocre reality bestowed upon him, A.J. instead turns to the enthralling worlds of nerdom. Seeking the greatest tales of superheroes, sci-fi adventures, and fantasy lands has become his never ending quest.
After arming himself with a BA in English, A.J. moved to further his education, pursuing his Master's degree at the University of Denver. While creative writing of all forms remains his passion, writing about nerd culture and the occasional post on politics is his mainstay.
In addition to his weekly column on Suicide Girls, A.J. is also featured in Kush Magazine.