by Sash Suicide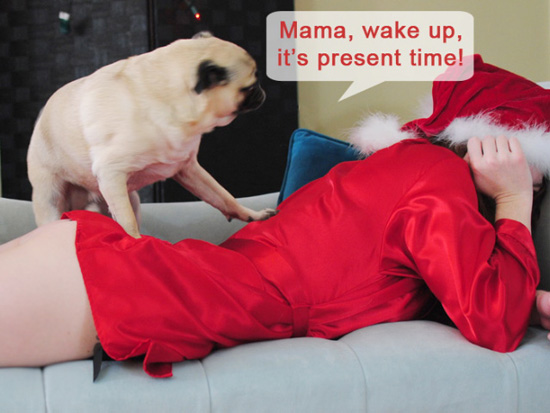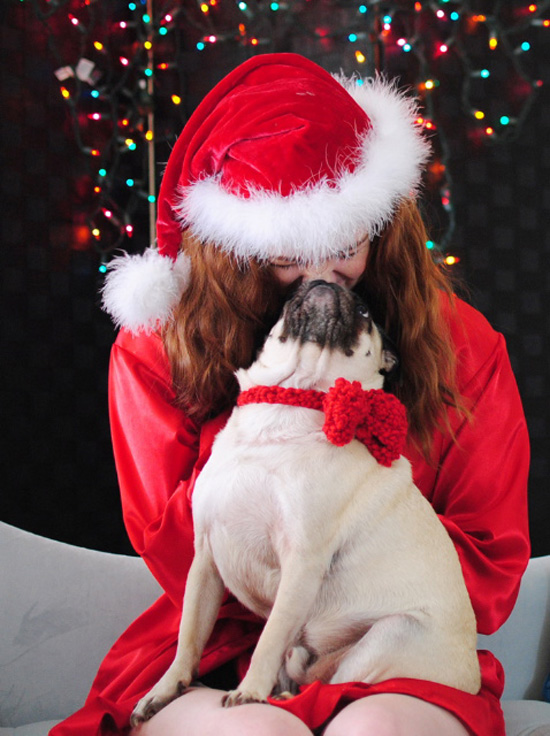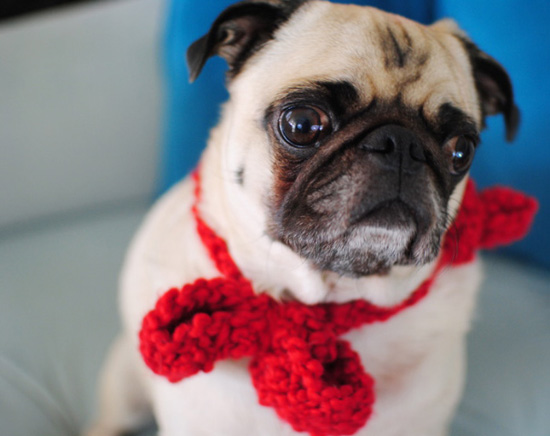 Meeshu the Pug (pictured with mistress Jensen Suicide)
INTO: Chicken, Denta-Stix, and lady dogs with junk in the trunk.
NOT INTO: The Great Dane next door. If I ever see him, I swear I'll…_
MAKES ME HAPPPY: Cuddling up into a blanket with my mom and seeing Grandma and Grandpa.
MAKES ME SAD: The snow, having my ears cleaned, and getting my toenails clipped.
HOBBIES: Sleeping, licking my nose, and competitive tug-of-war.
5 THINGS I CAN'T LIVE WITHOUT: My white stuffed rat, my grey stuffed rat, chicken, someone to lie on, and spots to mark in the yard.
VICES: I snore very loudly and cry like a child if new friends won't pet me.
I SPEND MOST OF MY FREE TIME: Sleeping or following my mom around.

Get to know Meeshu's mistress, Jensen Suicide, over at SuicideGirls.com!