by Nahp
A column which highlights Suicide Girls and their fave groups.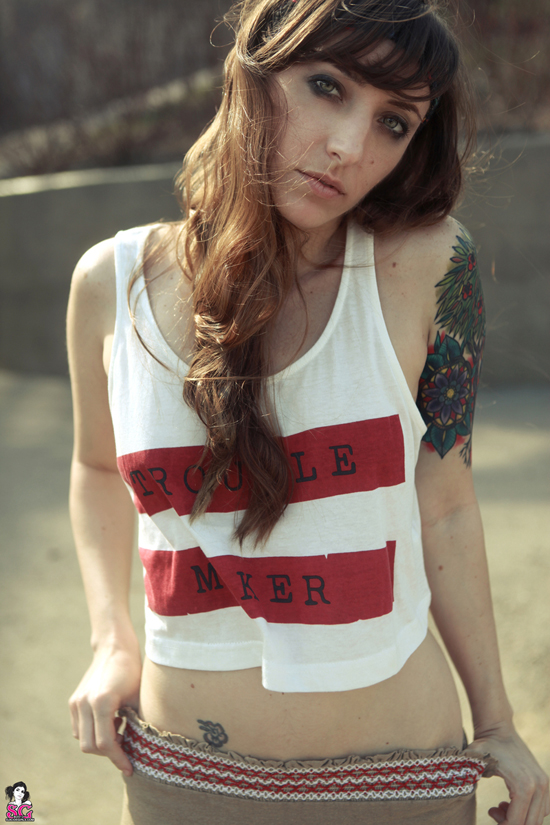 [Yesenia Suicide in Vesuvian]
This week Yesenia tells us why she gets the warm and fuzzies with Cute Overload.
Members: 1,200 / Comments: 7,459
WHY DO YOU LOVE IT?: I can always count on the posts in this group to make my day better. It is impossible for me not to smile, giggle, and have my heart melt when I browse the threads in Cute Overload. It is packed with cute photos and videos of animals, kids, and other cute things. There is a video someone posted of a blind kitten playing with its first toy, a jingly ball, and it nearly made me tear because it was so cute! There is a sticky thread dedicated to posting photos of your own pets, and another for posting baby pictures of yourself. Many members start their own threads to discuss a particular cute video they found online.
DISCUSSION TIP: Post anything cute! It can be something you saw online, or something you took a photo/video of yourself. The cuter the better!!
MOST HEATED DISCUSSION THREAD:
I don't think there are any heated threads. I would be surprised if I found one.
BEST RANDOM QUOTE: Pretty much anything a child says, and there are plenty of those videos in the group.
WHO'S WELCOME TO JOIN?: Anyone is welcome to join, and once you do, The cutest thing I saw today… is always a good place to start.