by Blogbot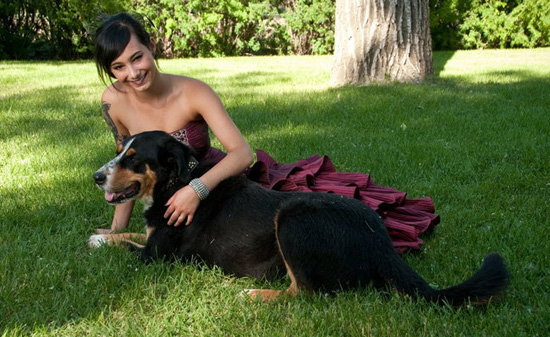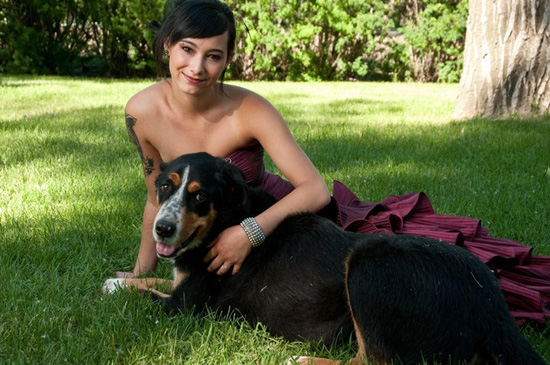 Major the Rhodesian Ridgeback/Border Collie
(pictured with his mistress Cheri Suicide)
INTO: Going for walks, playing tug-of-war with Cheri, and digging holes in the back yard.
NOT INTO: Being alone, fireworks, or when strange people knock on the door.
MAKES ME HAPPPY: Belly rubs, chewing up Cheri's teddy bears, playing fetch, succeeding at mooching food off the table.
MAKES ME SAD: Being outside when there's company over.
HOBBIES: Cuddling, wrestling, and eating.
5 THINGS I CAN'T LIVE WITHOUT: My family, my Harley Davidson collar, my big cozy bed, treats and toys.
VICES: I snore like an old man, and have a smelly mouth!
I SPEND MOST OF MY FREE TIME: Following Cheri around, and sleeping.

Get to know Major's mistress, Cheri Suicide, over at SuicideGirls.com!