by Sash Suicide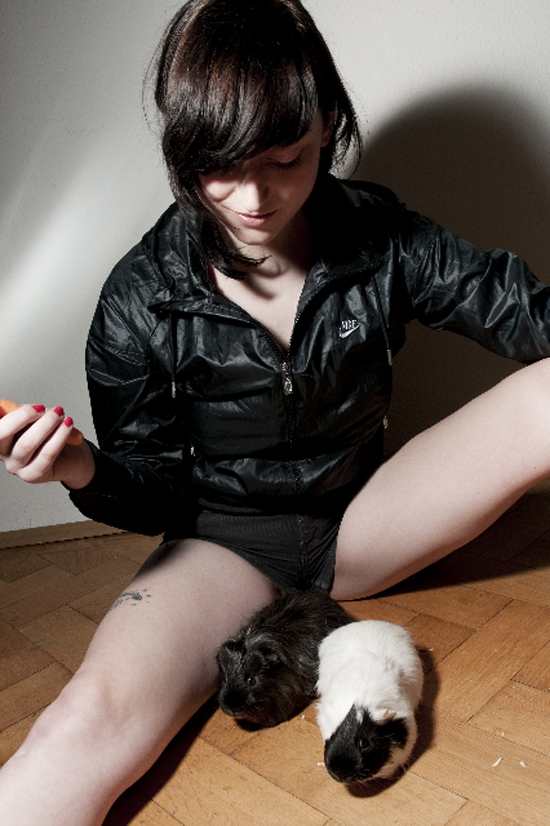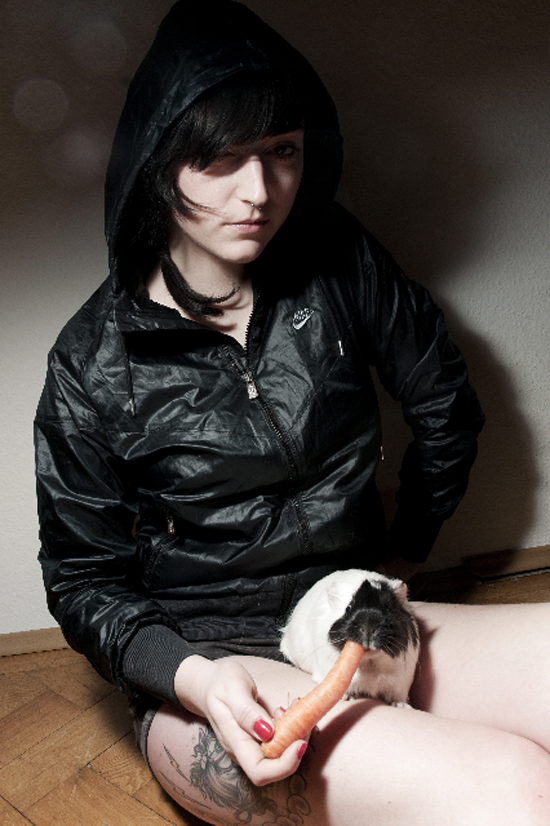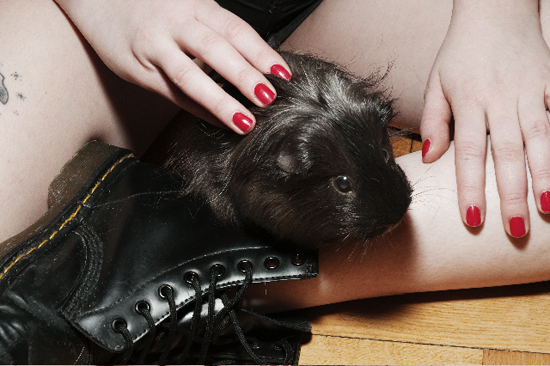 Rama and Shiva the Guinea Pigs (pictured with their mistress Fraise Suicide)
INTO: Fresh herbs, cucumber, hazelnut and apple tree leaves.
NOT INTO: Getting our nails clipped and the big dog that lives next to the bed.
MAKES US HAPPPY: Herbs, cucumber, a clean cage, Fraise reading stories for us, and jumping around in the bathroom.
MAKES US SAD: A day without vegetables and/or not getting enough attention.
HOBBIES: Exploring new rooms in the apartment.
5 THINGS WE CAN'T LIVE WITHOUT: Water, hay and vegetables, that's pretty much it.
VICES: Fighting for the bigger house in a very loud and noisy way in the middle of the night, kicking the litter out the cage, hiding under the bed when it's time to go back into the cage.
WE SPEND MOST OF OUR FREE TIME: Sleeping, eating and pooping.
Photography: Markus Hirner
Get to know Rama and Shiva's mistress, Fraise Suicide, over at SuicideGirls.com!