by Blogbot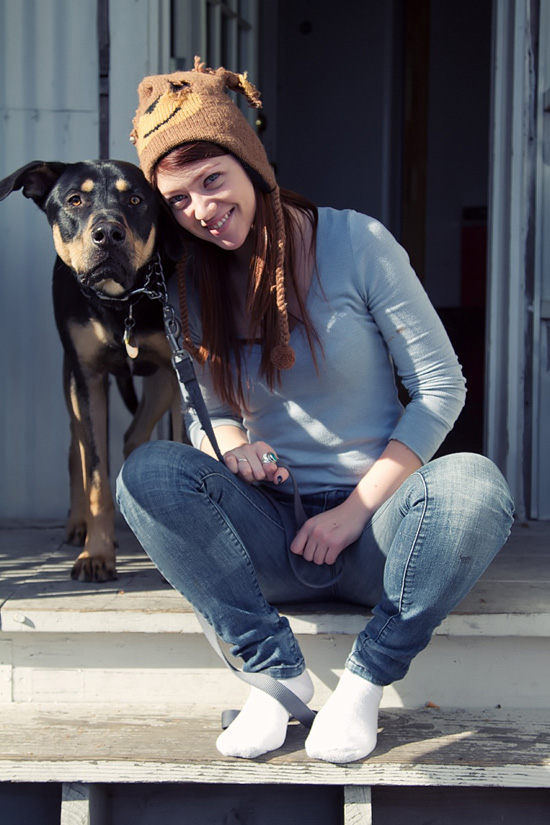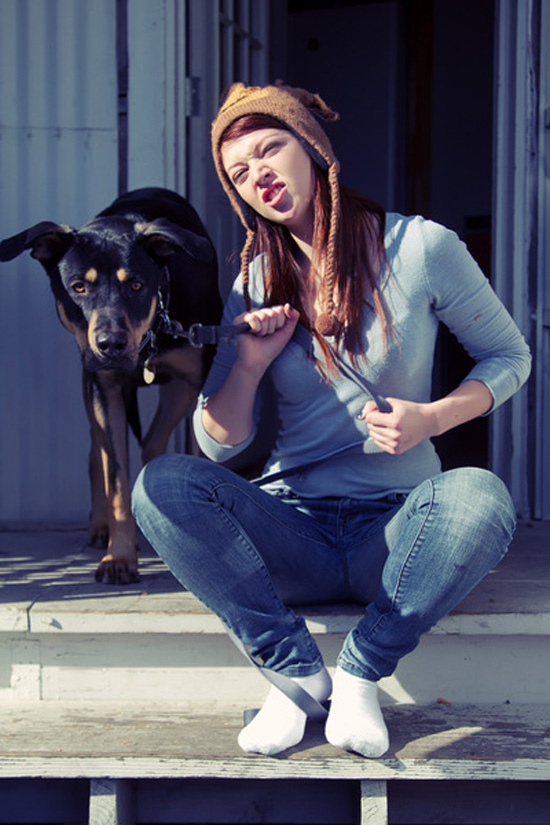 Kingston the German Shepherd/Labrador/Rottweiler (pictured with his mistress Luana Suicide)
INTO: Playing.
NOT INTO: Not playing.
MAKES ME HAPPPY: Killing squirrels.
MAKES ME SAD: Being home alone.
HOBBIES: Running after the ball and bringing it back, sleeping on top of mom and suffocating her, swimming in circles and eating bubbles I make with my nose, drinking out of the toilet.
5 THINGS I CAN'T LIVE WITHOUT: Bone, bed, water, Dreidel toy, rope toy.
VICES: Leaving slobber on everyone I meet.
I SPEND MOST OF MY FREE TIME: Wanting to play, pooping and sleeping.
Get to know Kingston's mistress, Luana Suicide, over at SuicideGirls.com!