by Sash Suicide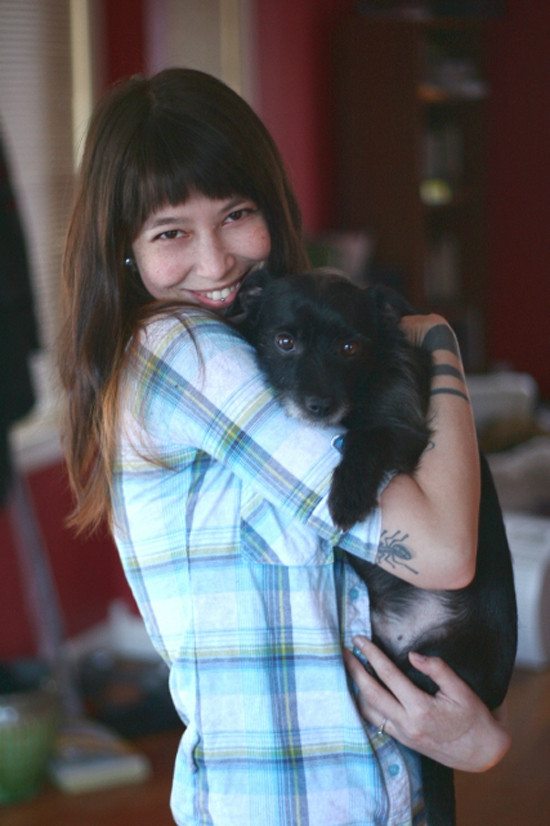 Rocky the Dog (pictured with his mistress Persephone Suicide)
INTO: Burying my toys in the couch, barking at strangers out the window, and Kitty Roca.
NOT INTO: Strangers who walk by my house, people touching my face.
MAKES ME HAPPPY: When my mommy and daddy come home, going for walks, rolling around on the bed, burrowing under blankets.
MAKES ME SAD: My allergies.
HOBBIES: Barking at strangers, sleeping, digging, burrowing.
5 THINGS I CAN'T LIVE WITHOUT: Mommy, Daddy, my bone, the couch, a blanket.
VICES: Barking at strangers, Kitty Roca.
I SPEND MOST OF MY FREE TIME: Barking at strangers, sleeping, burrowing and digging in the couch.
Get to know Rocky's mistress, Persephone Suicide, over at SuicideGirls.com!