by Blogbot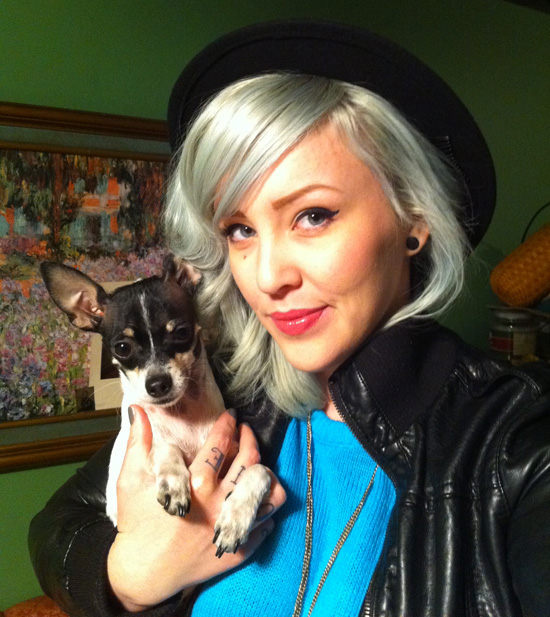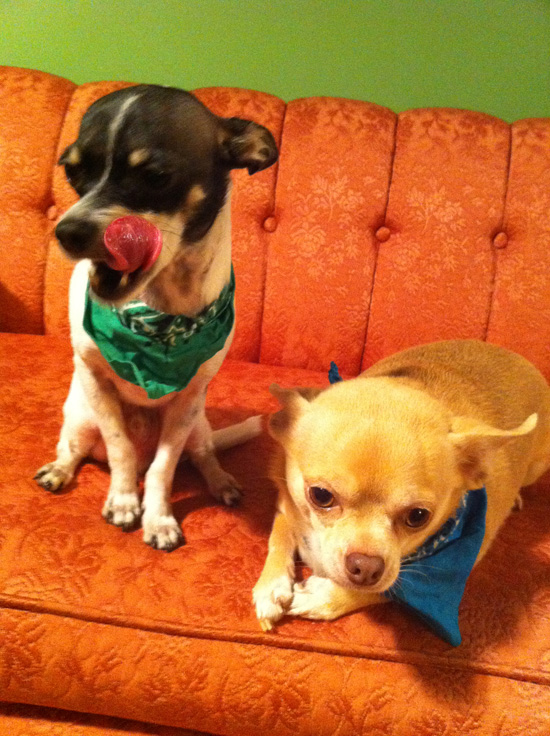 Igby & Fred (pictured with their mistress Pilot Suicide)
INTO: Cuddles, licking, popcorn, belly rubs, Zoe (our pug girlfriend).
NOT INTO: Boys and getting our ears cleaned.
MAKES US HAPPPY: Funny smells, sunbathing, floating in the pool.
MAKES US SAD: Snow on our little feetsies.
HOBBIES: Hanging out in the kitchen, making blanket nests, chewing.
5 THINGS WE CAN'T LIVE WITHOUT: Sweaters, chicken wrapped banana treats, running, kisses, squeaky toys.
VICES: Chewing on socks, digging up buried treasure.
WE SPEND MOST OF OUR FREE TIME: Lounging, listening for weird sounds, barking at the mailman.
Get to know Igby & Fred's mistress, Pilot Suicide, over at SuicideGirls.com!