by Blogbot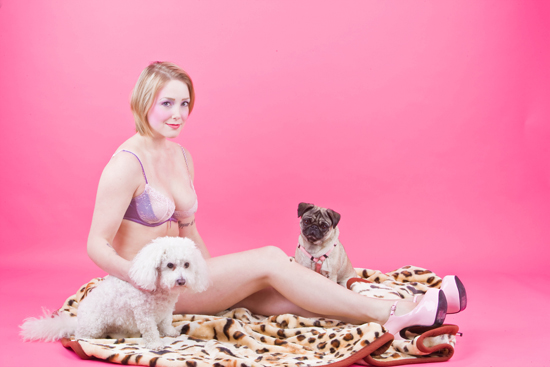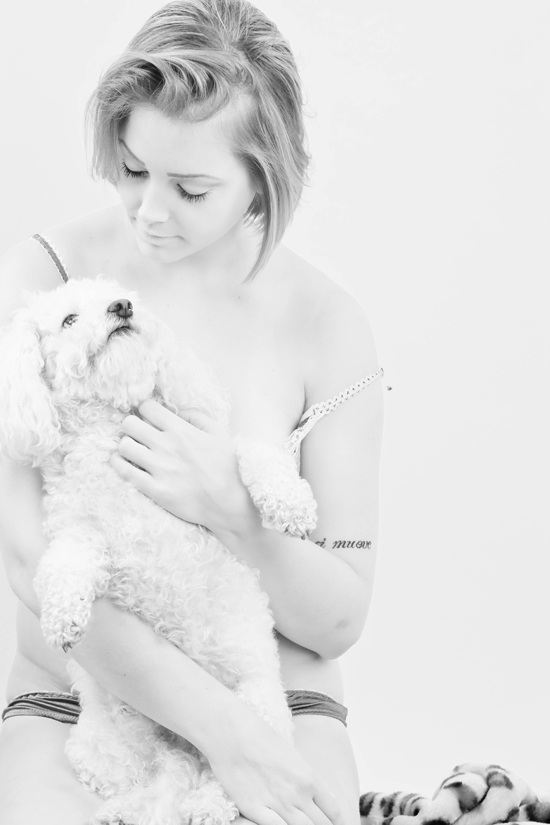 Above: Rocket Dog the Maltipoo and Miles the Pug (pictured with their mistress Aadie Suicide).
INTO: Rocket Dog – playing fetch in the ocean and snuggling with mom / Miles – chasing Rocket Dog and sleeping.
NOT INTO: Loud noises.
MAKES US HAPPPY: Our skunk Teddy. He squeaks!
MAKES US SAD: When mom goes out or the food bowl's empty.
HOBBIES: Collecting squeaky toys.
5 THINGS WE CAN'T LIVE WITHOUT: Car rides, apples, bananas, puppy treats and fetch!
VICES: Sometimes we sneak onto the garbage and other times we hide mom's Nike shox.
WE SPEND MOST OF OUR FREE TIME: Snuggling and or sleeping.
Photography: Dark Works
Get to know Rocket Dog and Mile's mistress, Aadie Suicide, over at SuicideGirls.com!