by Sash Suicide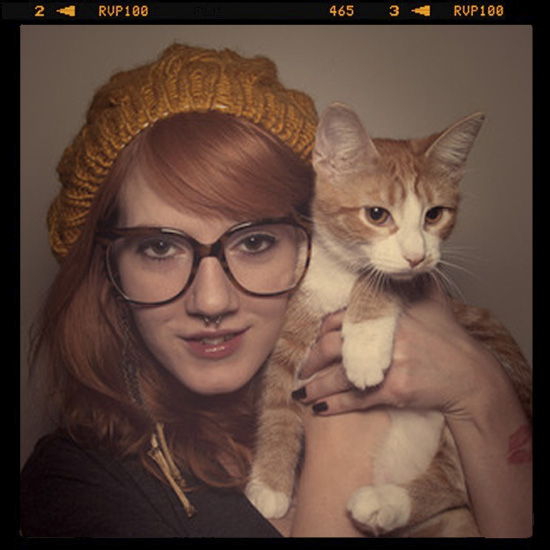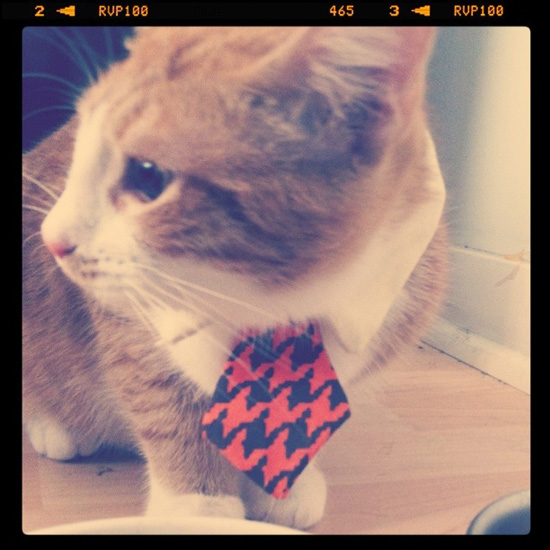 Foxington the Cat (pictured here with his mistress King Suicide)
INTO: Milk rings, messing with my big brother and sister cats, going
outside to play.
NOT INTO: Being picked up, being in heat.
MAKES ME HAPPPY: Heavy petting, and cuddling in the mornings with the humans.
MAKES ME SAD: Closed doors.
HOBBIES: Purring, looking for mice, collecting and hiding milk rings.
5 THINGS I CAN'T LIVE WITHOUT: My rabbit hat, delicious milk, my
humans, my brother and sister, cuddles.
VICES: I like to give wake up licks to the humans.
I SPEND MOST OF MY FREE TIME: Rocking out cat style.

Photography: Dirtsnap and King
Get to know Foxington's mistress, King Suicide, over at SuicideGirls.com!