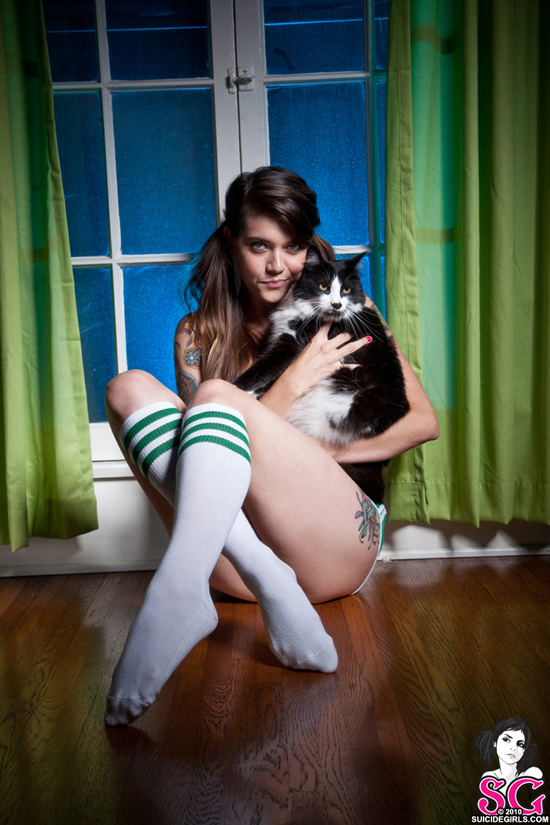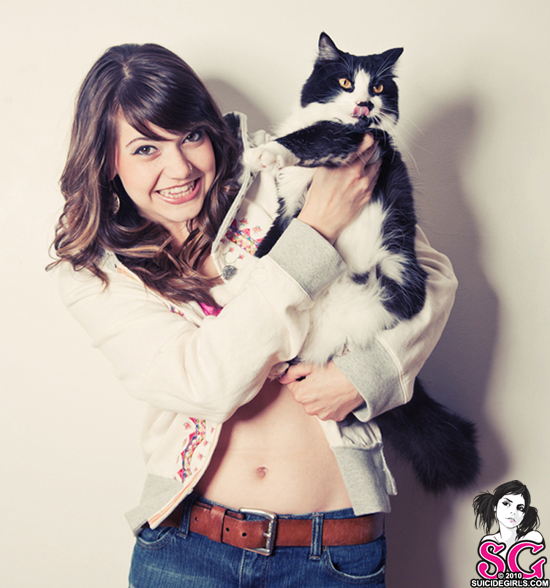 Bovi the Cat (pictured with her mistress Rambo Suicide)
INTO: Tuna, hair ties, craft pom-poms, and cuddling.
NOT INTO: Dogs, catnip and hair balls.
MAKES ME HAPPPY: Playing fetch, licking the tuna can, and fleece blankets.
MAKES ME SAD: Fleas, being ignored.
HOBBIES: Grooming, following Rambo around, and bug hunting.
5 THINGS I CAN'T LIVE WITHOUT: Attention, dry cat food, water, a place to hide, and toys.
VICES: Drinking out of people's glasses, and using expensive furniture as a scratching post.
I SPEND MOST OF MY FREE TIME: Looking out the window, meowing, purring, and sleeping.

Photography: DarrylDarko


Get to know Bovi's mistress, Rambo Suicide, over at SuicideGirls.com!