by Blogbot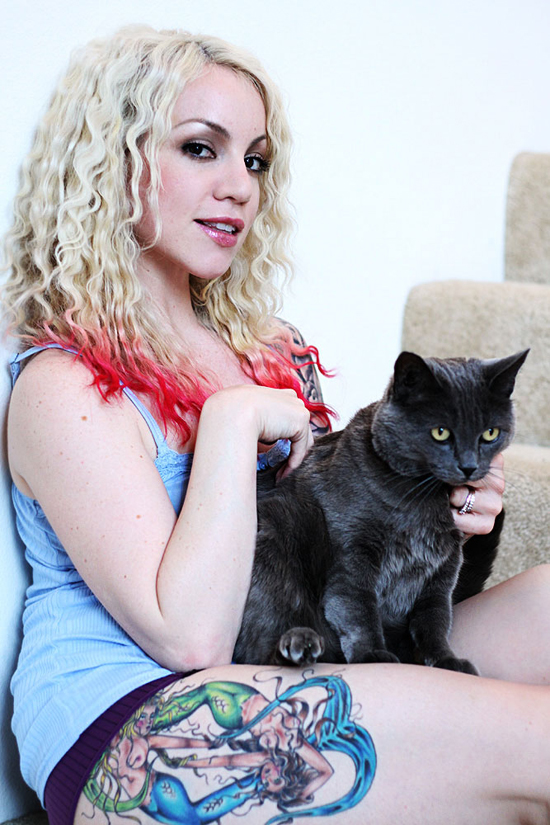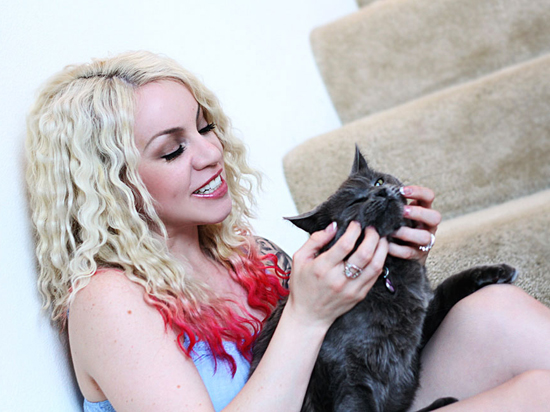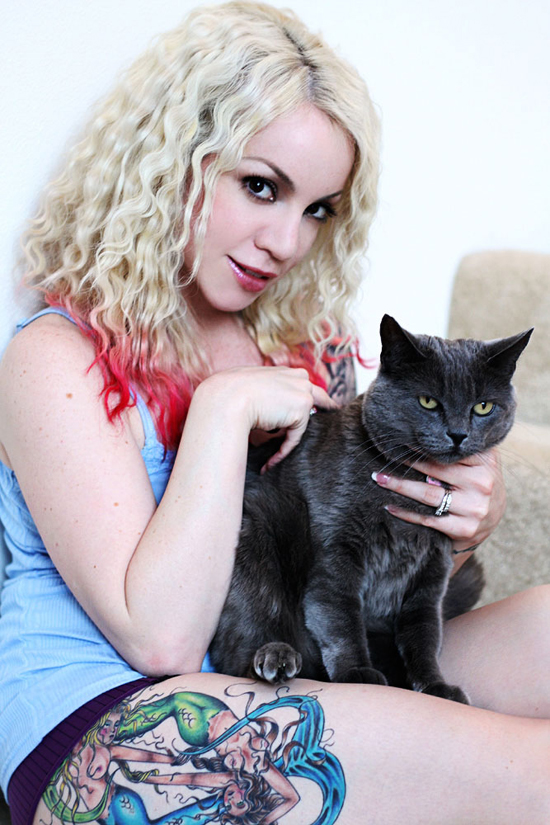 Gaia the Russian Blue cat (pictured here with her mistress Antigone Suicide)
INTO: Tuna, birds, girls, men's deodorant, and mint gum.
NOT INTO: Kids.
MAKES ME HAPPPY: Breakfast time!
MAKES ME SAD: Being left alone over night.
HOBBIES: Looking out of the window, grooming my fur, laying in the sunlight, and exploring and having adventures in the closet.
5 THINGS I CAN'T LIVE WITHOUT: My mommy, catnip ball, my feather toy, fluffy blankets and my treats.
VICES: Jumping on my daddy's balls while he is sleeping.
I SPEND MOST OF MY FREE TIME: Sleeping, licking my toes, eating, and drinking.

Photography: Lorelei
Get to know Gaia's mistress, Antigone Suicide, over at SuicideGirls.com!