by Sash Suicide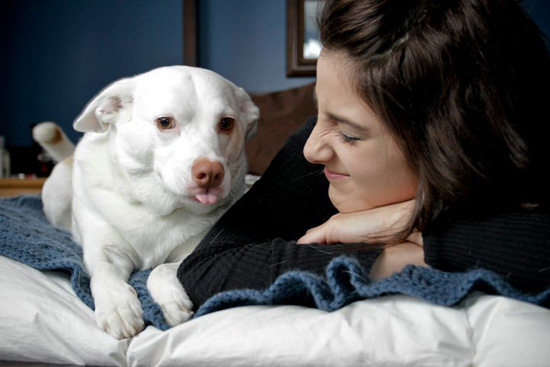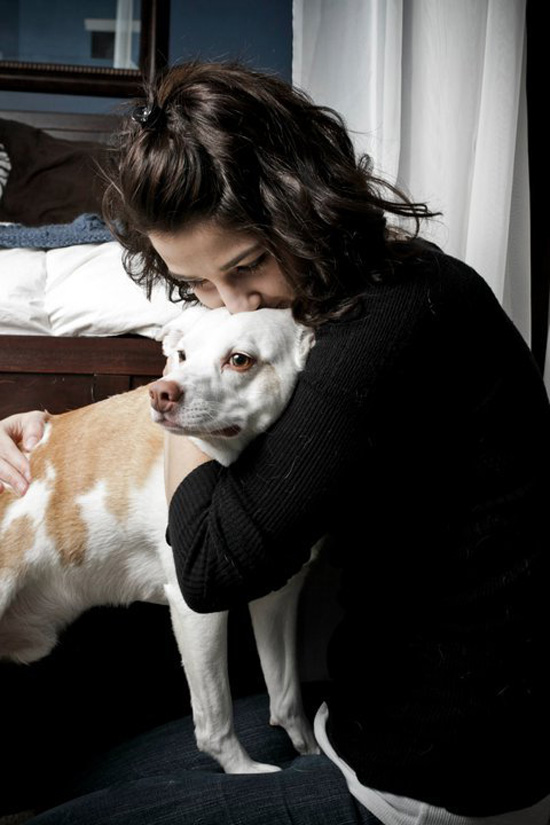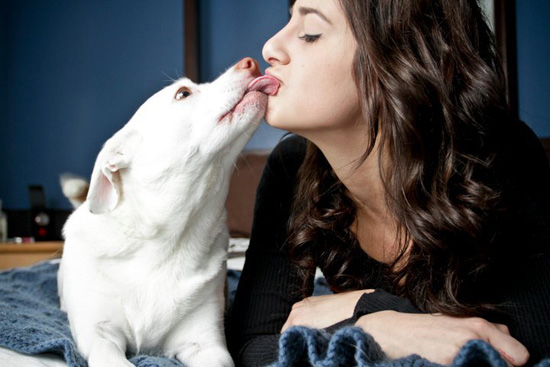 Timmie the Dog (pictured here with his mistress Rourke Suicide)
INTO: Bones, butts, and the girl dog two doors down.
NOT INTO: Vacuums, nail clippers and grooming in general.
MAKES ME HAPPY: Treats, sunny drives, sleeping under the covers.
MAKES ME SAD: When my mom leaves on trips, rainy days.
HOBBIES: Sleeping, cuddling, digging the house plants, hiding my treats.
5 THINGS I CAN'T LIVE WITHOUT: My family, my favorite treats, my
favorite toy, my favorite spot on the couch, and afternoon naps.
VICES: Sleeping, snoring, giving kisses (with tongue).
I SPEND MOST OF MY FREE TIME: Going wherever my mom goes!
Get to know Timmie's mistress, Rourke Suicide, over at SuicideGirls.com!