by Sash Suicide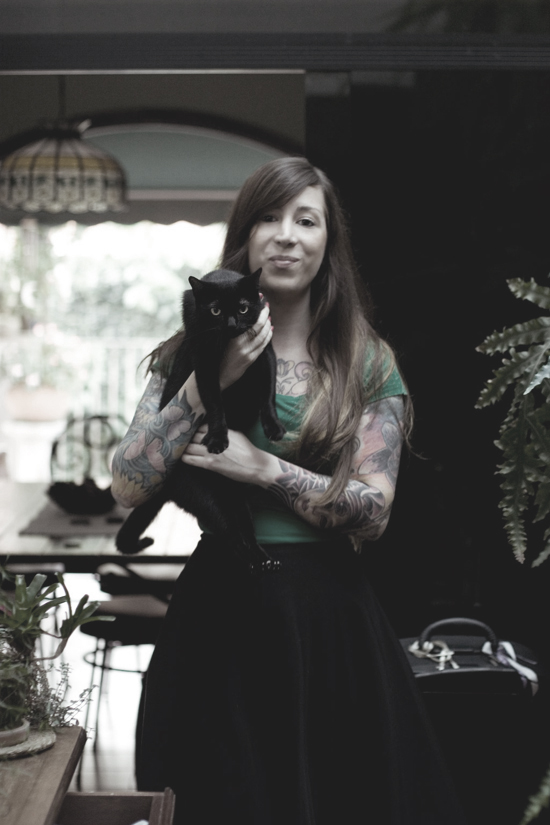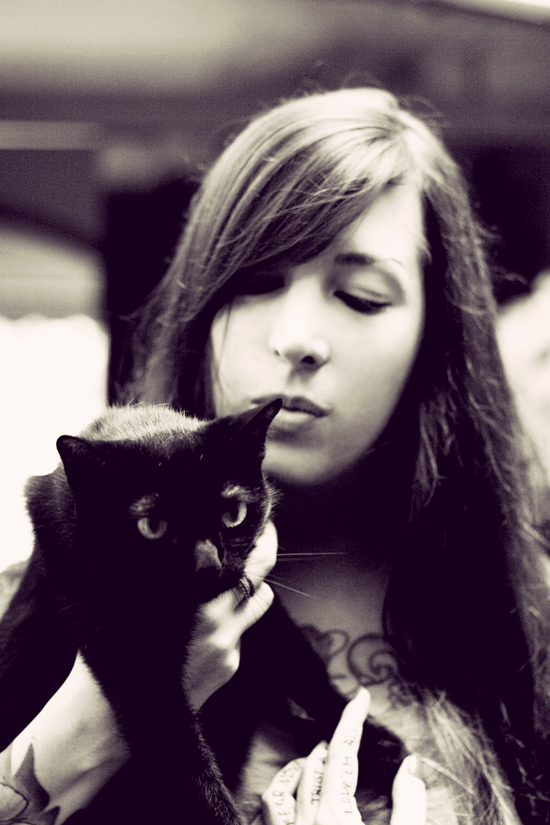 Gata the Cat (pictured with her mistress Lavezzaro Suicide)
INTO: Being wild no matter how much of a house pet they say I should be.
NOT INTO: Having my belly being squeezed with hugs!
MAKES ME HAPPY: Running around, getting as much attention as possible, so I can pretend I don't care about it.
MAKES ME SAD: Thunderstorms and car drives.
HOBBIES: Chasing and killing roaches.
5 THINGS I CAN'T LIVE WITHOUT: Sunbathing, special food, bird watching, meowing loudly, fooood.
VICES: Trying to get under the table cloth while lunch is being served.
I SPEND MOST OF MY FREE TIME: Sleeping with human company.
Get to know Gata's mistress, Lavezzaro Suicide, over at SuicideGirls.com!
Related Posts:
How Suicide Girls Has Changed My Life by Lavezzaro