by Sash Suicide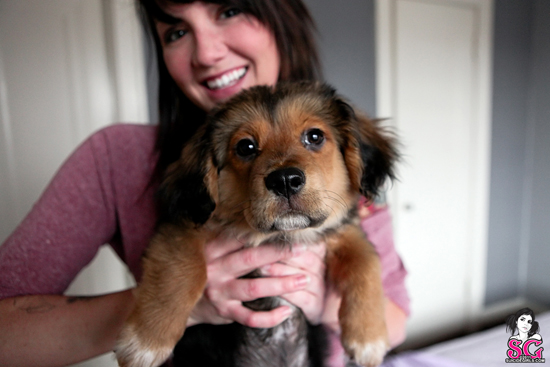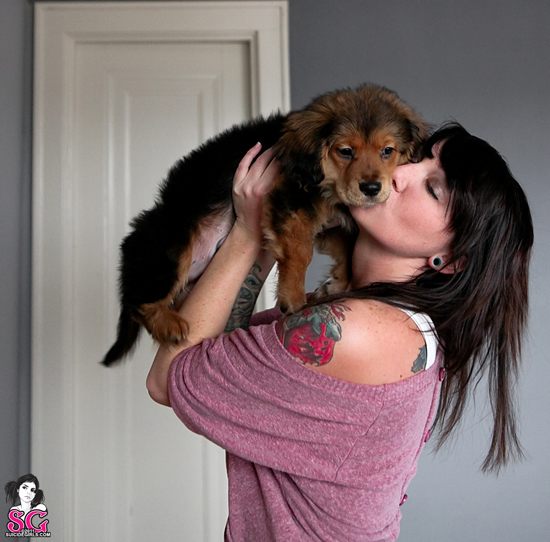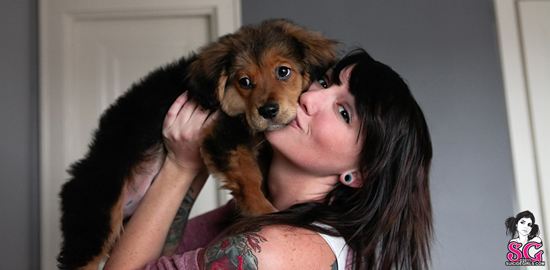 Theodore Russell (pictured with his mistress Phecda Suicide)
INTO: Sleeping, and being a bear.
NOT INTO: Hair dryers, plane flights, and vacuum cleaners.
MAKES ME HAPPY: Chewing on shoes, cuddling, and going on walks.
MAKES ME SAD: Being alone, and getting in trouble.
HOBBIES: Eating books, eating shoes, eating in general, humping my penguin pillow pet.
5 THINGS I CAN'T LIVE WITHOUT: Chew toys, food, belly scratches, my mom and dad.
VICES: Anything that looks expensive or meaningful- I will chew. It's inevitable.
I SPEND MOST OF MY FREE TIME: Chewing things, and sleeping.
Get to know Theodore Russell's mistress, Phecda Suicide, over at SuicideGirls.com!