by Blogbot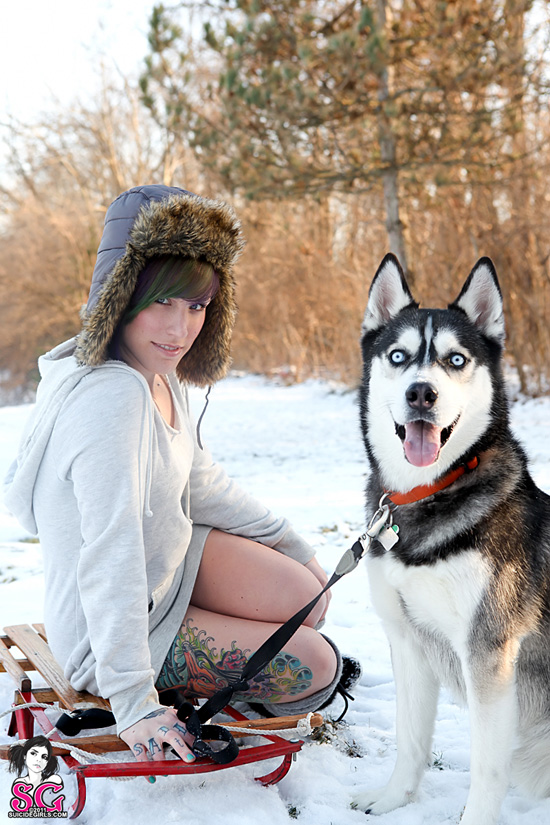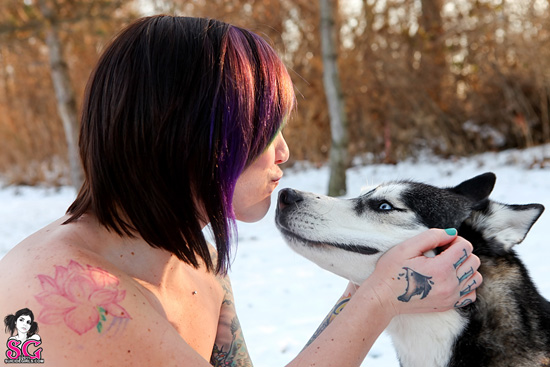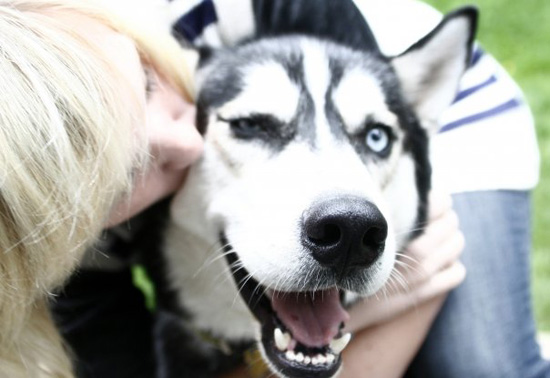 Delta the Husky (pictured with his mistress Frolic Suicide)
INTO: The dog park; running faster than everyone ever, being alpha dog.
NOT INTO: Annoying puppies all up in my grill.
MAKES ME HAPPY: Seeing the leash come out of the closet.
MAKES ME SAD: When people touch my paws, being home by myself.
HOBBIES: Teaching my little brother how to be less embarrassing.
5 THINGS I CAN'T LIVE WITHOUT: The Furminator, rawhide bones, a cove to nest in, room to run, my good looks.
VICES: A nice loaf of bread.
I SPEND MOST OF MY FREE TIME: Protecting the universe from evil.
Photography: Alissa
Get to know Delta's mistress, Frolic Suicide, over at SuicideGirls.com!