by Blogbot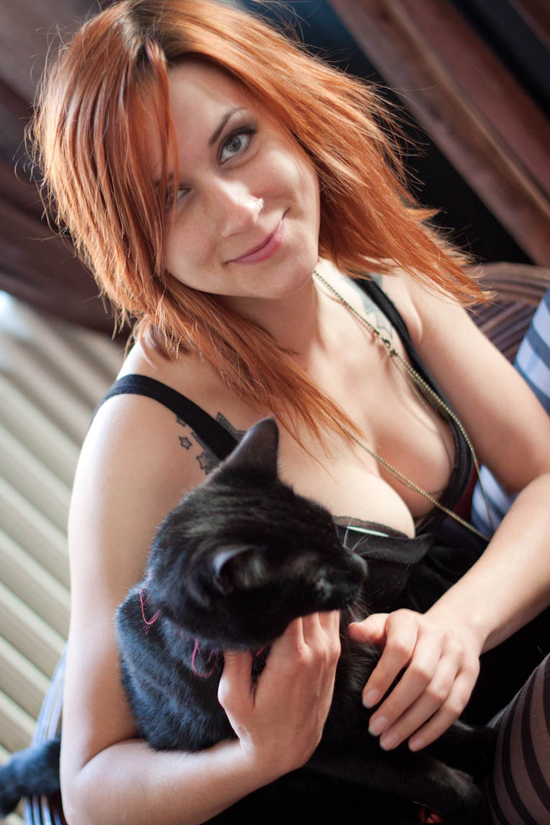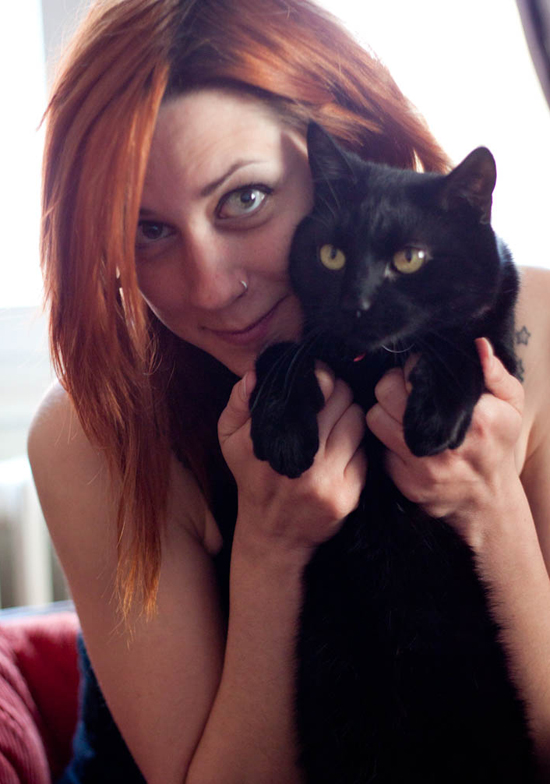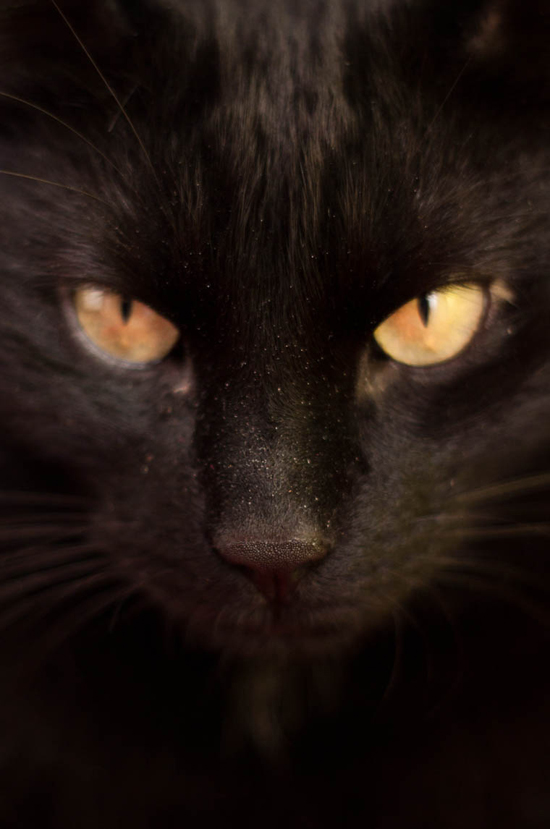 Plume the Cat (pictured with her mistress MnemoZyne Suicide)
INTO: Hugs, tuna, pillows, catnip.
NOT INTO: The vacuum cleaner, cameras, the doorbell.
MAKES ME HAPPY: Lunch time, and when my mistress comes back from work.
MAKES ME SAD: When she tries to cut my claws.
HOBBIES: Hide-and-seek and following my mistress everywhere.
5 THINGS I CAN'T LIVE WITHOUT: Food, water, hugs, scratching my claws, and sleeping under the blanket.
VICES: Drinking from the WC, trying to eat something every time food is around, threading my way between my mistress' legs.
I SPEND MOST OF MY FREE TIME: Sleeping and concocting evil plans.
Get to know Plume's mistress, MnemoZyne Suicide, over at SuicideGirls.com!