by Sash Suicide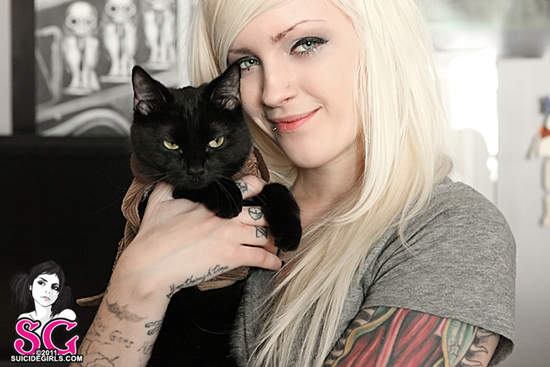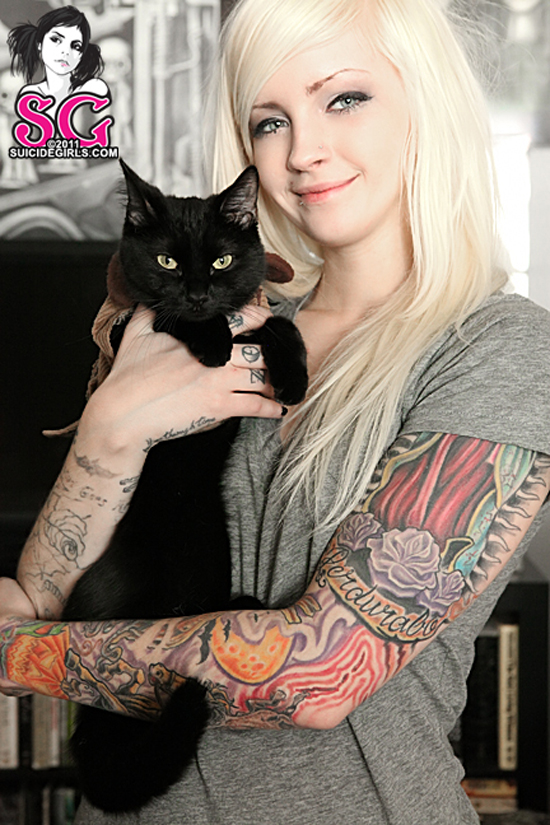 Dr. West (pictured with his mistress Patton Suicide)
INTO: Reanimation, tuna, practicing my ninja climbing skills, milk rings, sleeping inside of hoodies, expanding my Halloween cat army, ice cream.
NOT INTO: Thunderstorms, other cats challenging my doctor skills.
MAKES ME HAPPY: Cuddles, bath time, sweaters, knocking cups over.
MAKES ME SAD: Mom leaving for work.
HOBBIES: Sharing mom's food, naps, excessive stretching.
5 THINGS I CAN'T LIVE WITHOUT: Tuna, a flossin' wardrobe, naptime, twisty-ties, hiding spots to lurk in.
VICES: Jumping on the counter while mom is cooking, pawing her chest when her alarm clock goes off, leaving the sink turned on.
I SPEND MOST OF MY FREE TIME: Lounging on speakers and napping.

Photography: Alissa Brunelli
Get to know Dr. West's mistress, Patton Suicide, over at SuicideGirls.com!