by Blogbot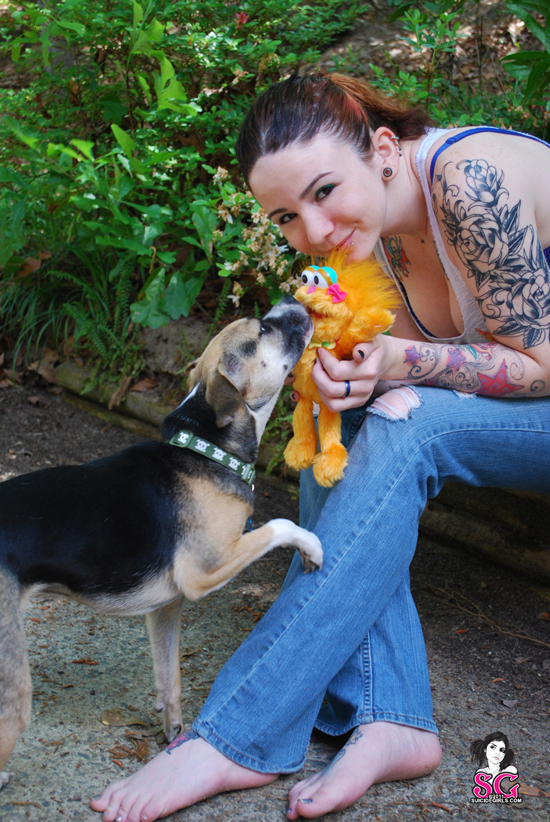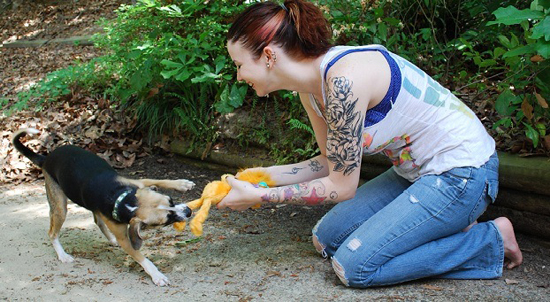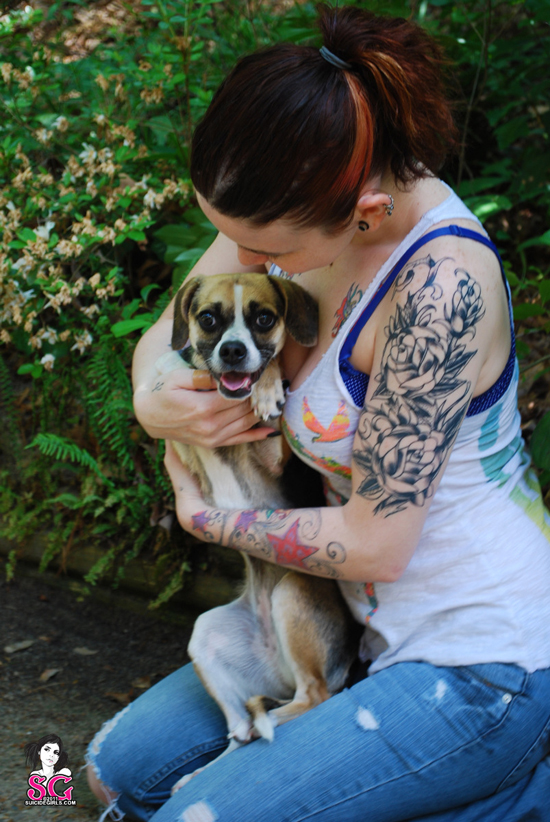 Katie the Beagle/Chihuahua (pictured with her mistress Epiic Suicide)
INTO: Stuffed toys, tennis balls, new people, tricks for treats.
NOT INTO: The vacuum cleaner, the doorbell, strange cars, new dogs.
MAKES ME HAPPY: Being held, being center of attention, long walks, fetch, tug-o-war.
MAKES ME SAD: Being put out, spanked, taking a bath.
HOBBIES: Eating way too much, barking at squirrels, tearing my toys apart, running.
5 THINGS I CAN'T LIVE WITHOUT: Food, water, stuffed toys, a big yard, my mommy.
VICES: Begging for people food, jumping.
I SPEND MOST OF MY FREE TIME: Running.
Get to know Katie's mistress, Epiic Suicide, over at SuicideGirls.com!