by Blogbot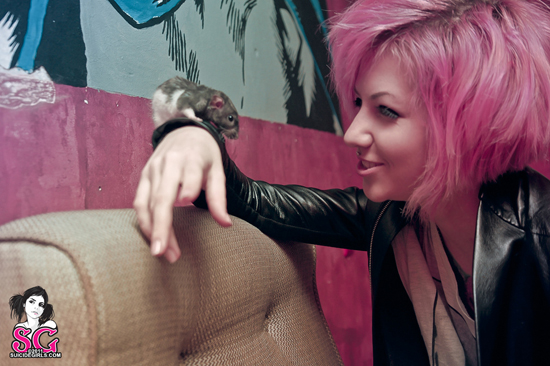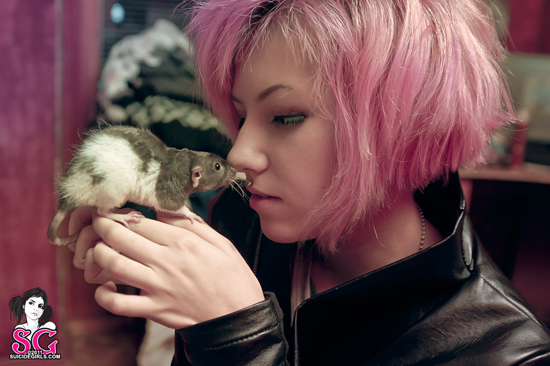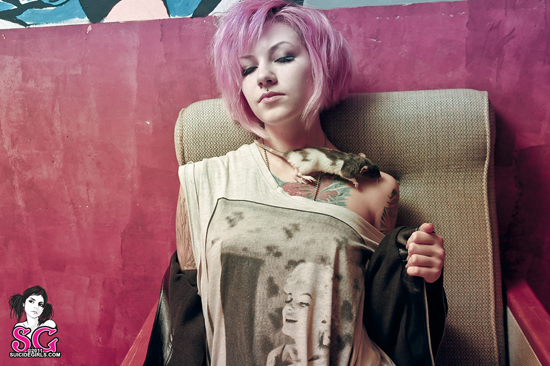 Godzilla the Rex (pictured with her mistress Jamity Suicide)
INTO: Preparing Ratatouille.
NOT INTO: Cats.
MAKES ME HAPPY: A lot of food.
MAKES ME SAD: Loud music.
HOBBIES: Hiding in hair.
5 THINGS I CAN'T LIVE WITHOUT: Banana cocktails, baths, evening walks, photo sessions, pillows to eat.
VICES: Everything is food – even humans!
I SPEND MOST OF MY FREE TIME: Escaping from my cage.
Get to know Rex's mistress, Jamity Suicide, over at SuicideGirls.com!