by Sash Suicide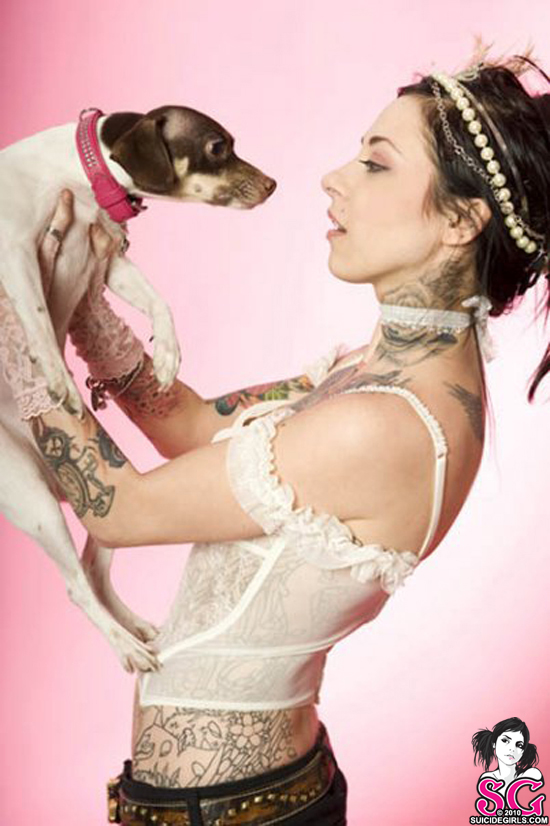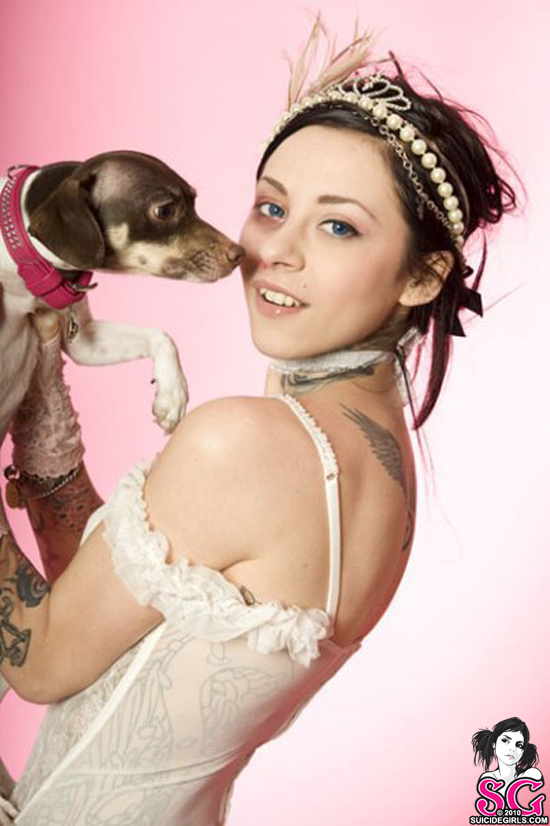 Jezzy Blackwater, a 3-year old rat terrier (pictured with her mistress GoGo Suicide)
INTO: Shredding toys, sleeping on top of mom, Wes Anderson's Fantastic Mr. Fox.
NOT INTO: Cats, kids, cold weather, car rides.
MAKES ME HAPPPY: Chasing cats and watching Where the Wild Things Are.
MAKES ME SAD: When mom goes to work 🙁
HOBBIES: Wearing clothes, chasing insects, barking at the door.
5 THINGS I CAN'T LIVE WITHOUT: Mom, tennis balls, blanket forts, kisses, and warm sweaters.
VICES: Iced green tea (unsweetened of course).
I SPEND MOST OF MY FREE TIME: With my mommy Gogo <3.

Photography: Albertine Suicide


Get to know Jezzy Blackwater's mistress, GoGo Suicide, over at SuicideGirls.com!