by Blogbot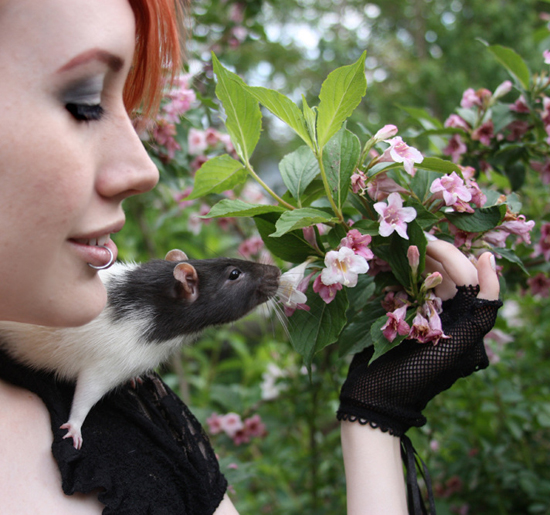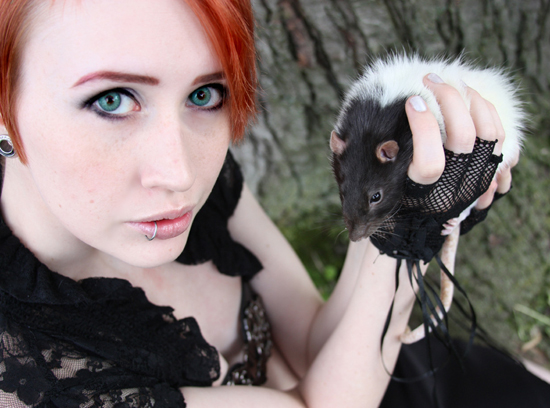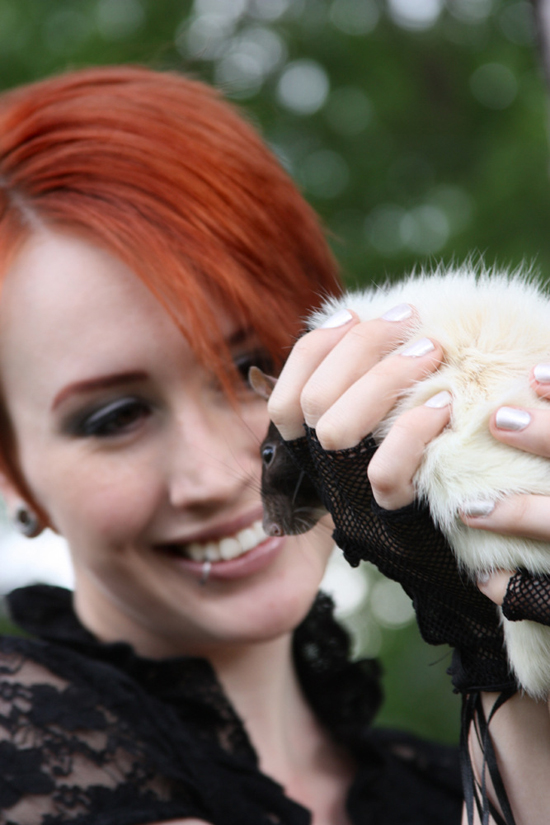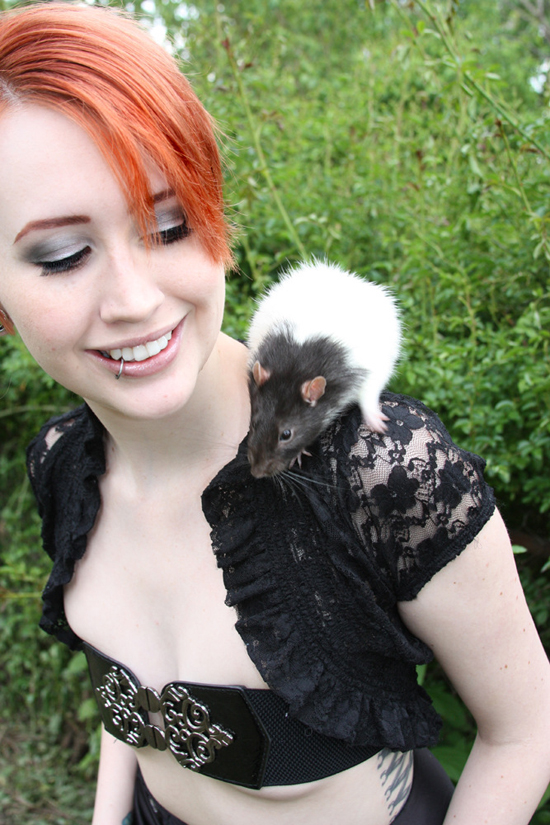 Fizzy Widget the Capped Fancy Rat (pictured with his mistress Kewpie Suicide)
INTO: Dog food, cheese, and the female rat next door.
NOT INTO: People tapping on my cage and waking me up.
MAKES ME HAPPY: Car rides, hiding in Kewpies shoes, and giving kisses to my mommies.
MAKES ME SAD: When I have to go back in my cage, getting sniffed by big animals, and running out of cheese.
HOBBIES: Feng Shuing my cage, collecting all the green pieces of kibble, and getting into trouble.
5 THINGS I CAN'T LIVE WITHOUT:Cheese, kibble, my bell, someone to cuddle, and a slipper to sleep in.
VICES: Taking baths and getting my hair brushed.
I SPEND MOST OF MY FREE TIME: Playing with my bell, and arranging my slipper.
Get to know Fizzy Widget's mistress, Kewpie Suicide, over at SuicideGirls.com!