by Sash Suicide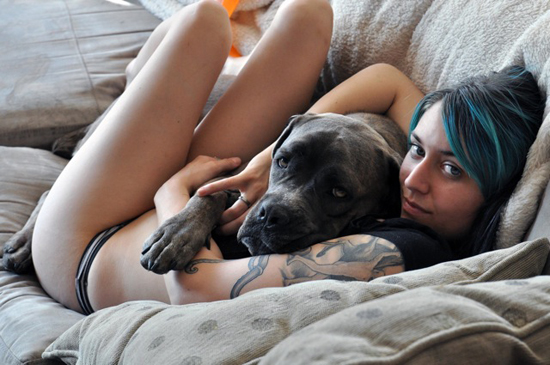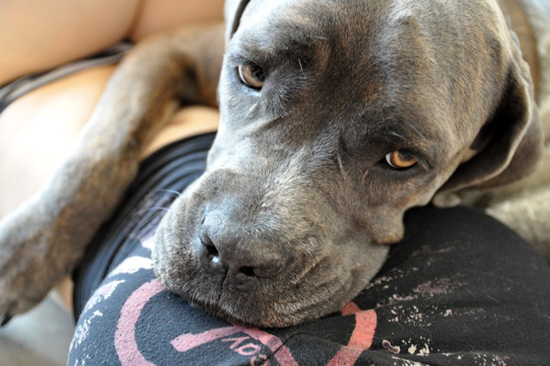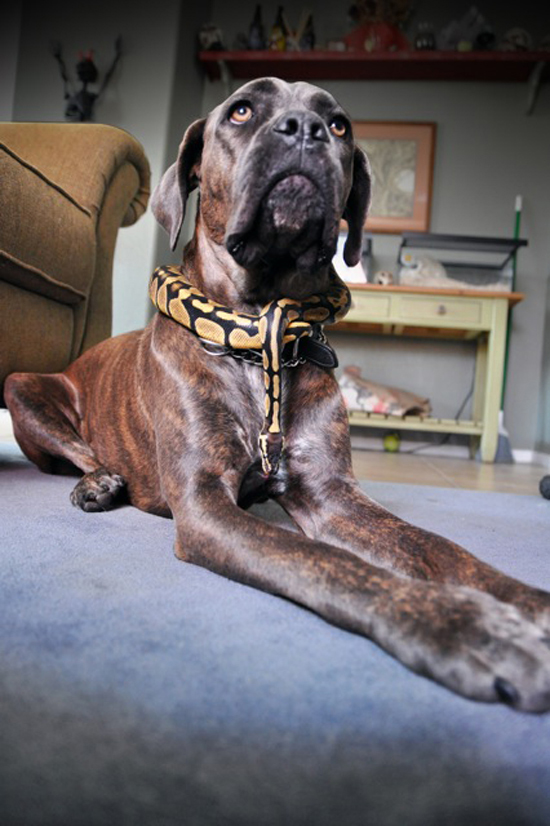 Scotia (pictured with her mistress Venom Suicide)
INTO: Chomping passing grass while running on bike rides, when my mom makes salad and gives me pieces of veggies, and spankings.
NOT INTO: Strange people, when my mom pretends to be a zombie and eat my brains, loud noises, and my mom's new electric water gun.
MAKES ME HAPPY: Cuddling with my mom, playing with my kitty Oden, playing with my pet snake Reuke, and climbing rocks.
MAKES ME SAD: Being left at home, not getting any of my mom's salad veggies, and being ignored.
HOBBIES: Pretending to beat up whoever tries to wrestle with my mom, jumping up really high, attacking right hands (not left), and playing my mom's heart strings so she'll let me do whatever I want.
5 THINGS I CAN'T LIVE WITHOUT: All of my family, peanut butter filled chew toys, apples, my collar (I turn wild without it), and long hikes.
VICES: I accidentally go potty when I'm really scared and sometimes I eat vegetables off the countertop.
I SPEND MOST OF MY FREE TIME: Sleeping on my mom, sleeping on my part of the couch, sleeping with my kitty, and laying upside down holding my toys in between my paws.
Get to know Scotia's mistress, Venom Suicide, over at SuicideGirls.com!