by Blogbot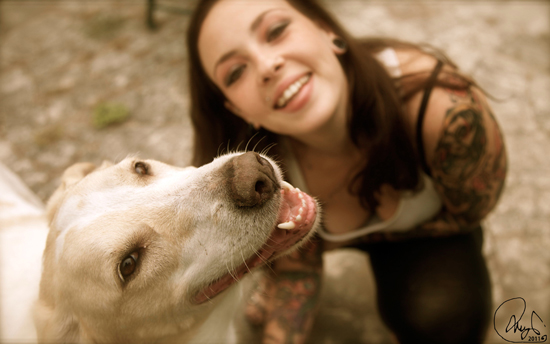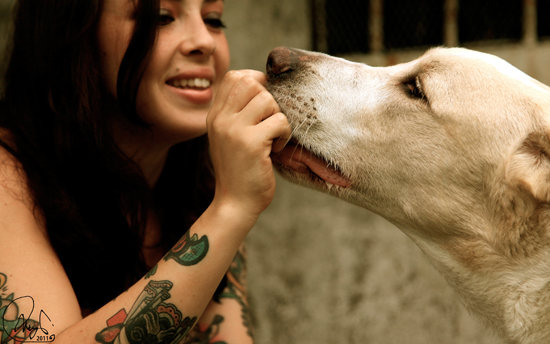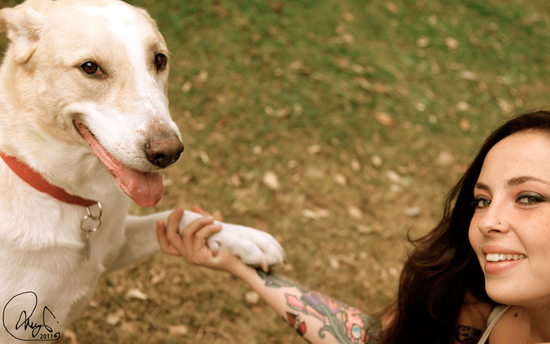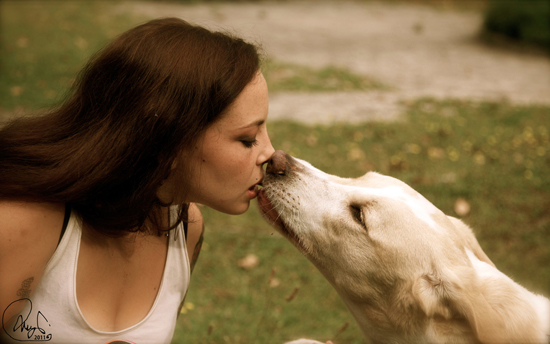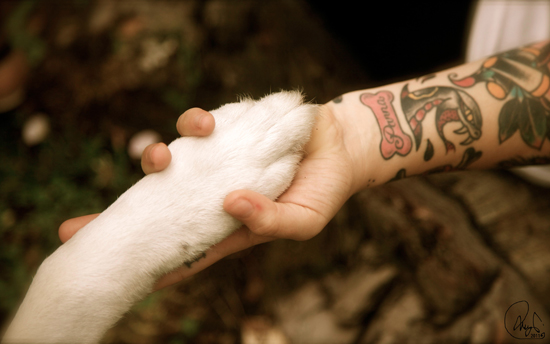 Panna
 the Argentine Dogo/ Maremma Sheepdog

(pictured with her mistress Eden Suicide)
INTO: Being brushed, sniffing, digging, and rolling in the sand
.
NOT INTO: The neighbor's cat! I'm gonna catch him, sooner or later…
MAKES ME HAPPY: Swimming with my mom and running next to her bike.
MAKES ME SAD: Lack of biscuits.
HOBBIES: Playing hide & seek in the woods
.
5 THINGS I CAN'T LIVE WITHOUT: Food, water, rope toys, my fave stuffed puppet, cow bones
.
VICES: Stealing stuff from the rubbish bin
.
I SPEND MOST OF MY FREE TIME: Sleeping, sniffing, trying to get on mom's bed.

Photography: PantaRei (see Facebook page)
Get to know Panna
's mistress, Eden Suicide, over at SuicideGirls.com!