by Blogbot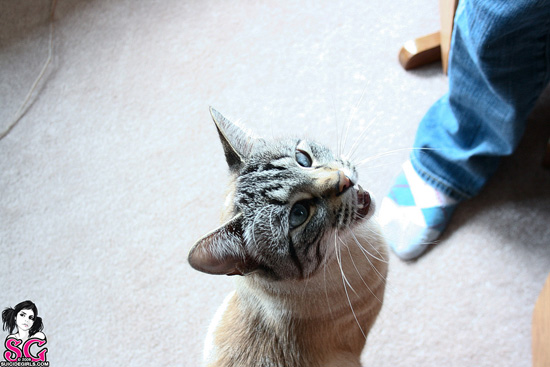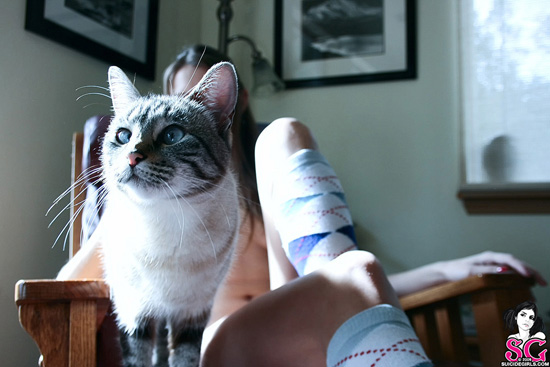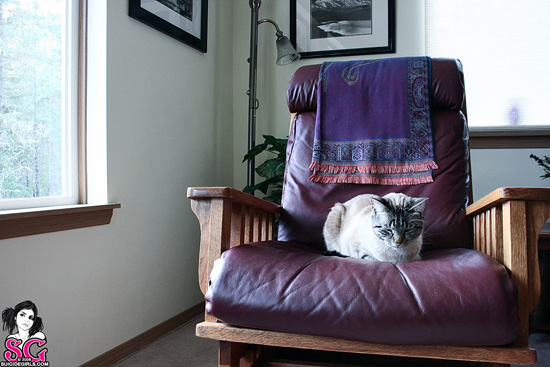 Buffy

 the Siamese and Black tabby


(pictured with her mistress Selene Suicide)
INTO: Your lap, anything you're eating, hunting lizards, talking.
NOT INTO: Getting wet, getting dirty, Chloe (the other cat).

MAKES ME HAPPY: Getting attention, playing with toys, going on hikes, snuggling in bed.
MAKES ME SAD: Being left alone, sharing food, getting nails trimmed, car rides
.
HOBBIES: Playing hide & seek in the woods
.
5 THINGS I CAN'T LIVE WITHOUT: Lots of love, treats, scratching post, comfy bed, toys


.
VICES: Throwing a tantrum when Chloe is getting attention, begging for food

.
I SPEND MOST OF MY FREE TIME: Playing, sleeping and pretending to be a dog – I walk on a leash and will come when you whistle!

Photography: Handsome_Jack
Get to know Buffy

's mistress, Selene Suicide, over at SuicideGirls.com!