by Blogbot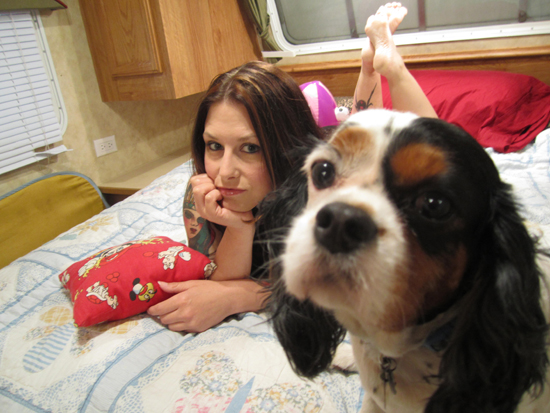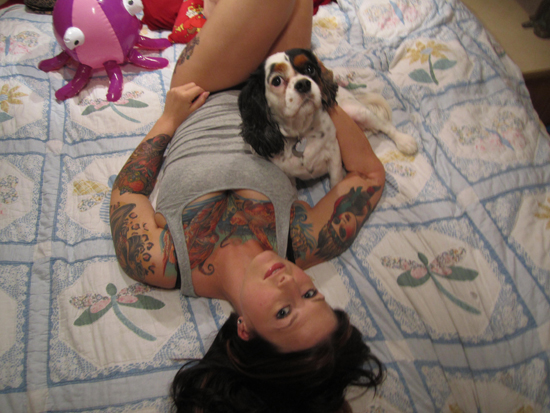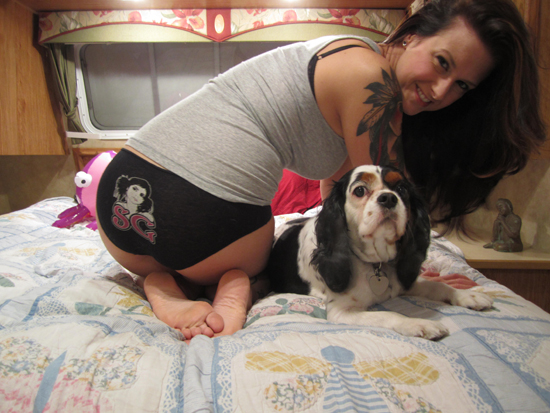 Bonnie the Cavalier King Charles Spaniel (pictured with her mistress Corgan Suicide)
INTO: Giving kisses, car rides, belly rubs, playing dress up.
NOT INTO: Baths, getting teeth brushed.
MAKES ME HAPPY: Lazy days, parties, Deftones, parks.
MAKES ME SAD: When my mom has long work days.
HOBBIES: Eating and chasing birds.
5 THINGS I CAN'T LIVE WITHOUT: Hoodies, kisses, Mario Brothers pillow, Nacho Taco, my mommy.
VICES: Stealing food.
I SPEND MOST OF MY FREE TIME: Having adventures.
Get to know Bonnie's mistress, Corgan Suicide, over at SuicideGirls.com!