by Blogbot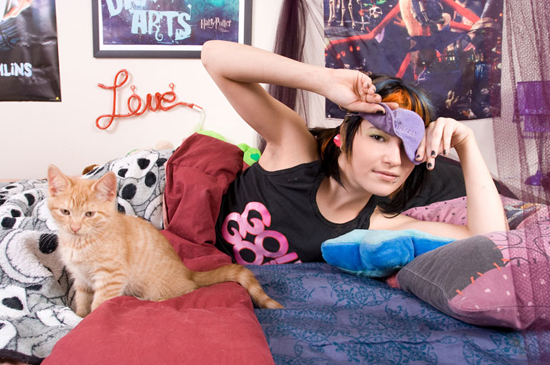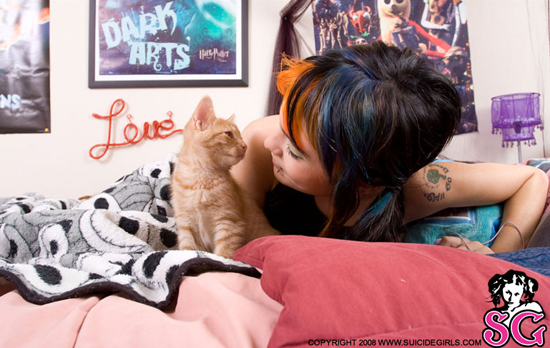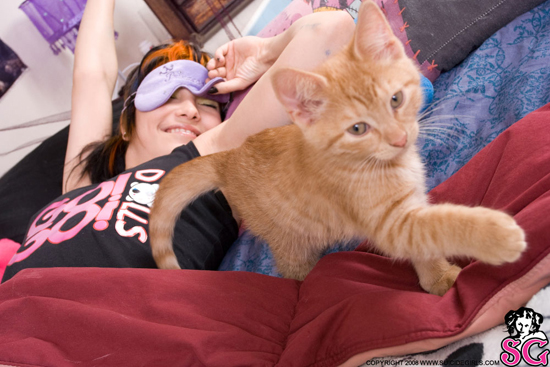 Severus the Great
 (pictured with his mistress Ryker Suicide)
INTO: Wheatgrass, smiles with whiskers, weird eyes, adventures on the roof
.
NOT INTO: Negativity.
MAKES ME HAPPY: Vegetarian food – especially zucchini.
MAKES ME SAD: Ignorance and cruelty.
HOBBIES: Dancing barefoot, and mischief.
5 THINGS I CAN'T LIVE WITHOUT: My crew of cool cats: Pyki, Lucifur, Gargamel, Mushaboom, and Pirate.
VICES: Attempting to intercept the spliff
.
I SPEND MOST OF MY FREE TIME: In mid-air.
Get to know Severus the Great
's mistress, Ryker Suicide, over at SuicideGirls.com!