by Blogbot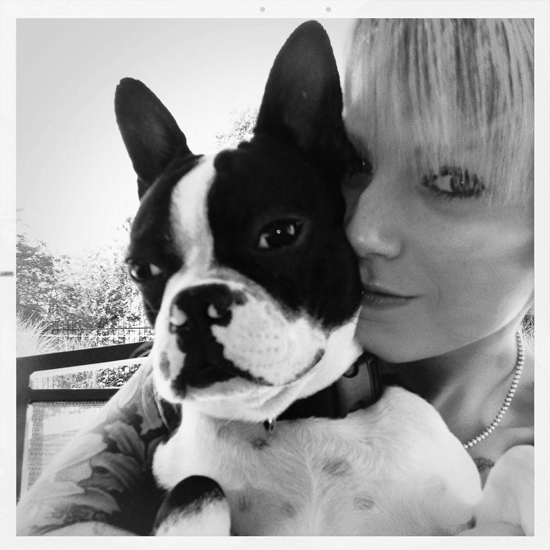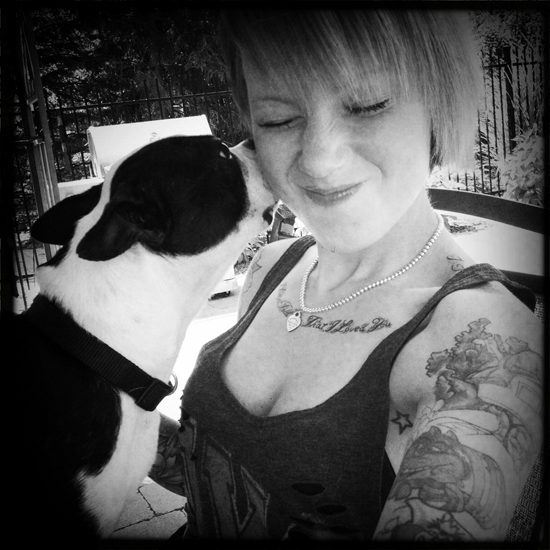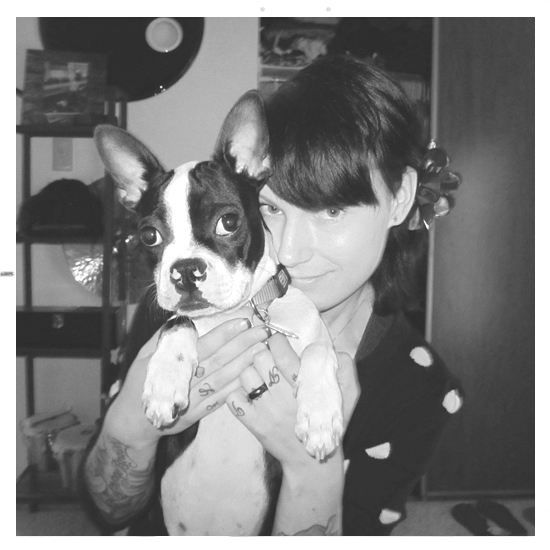 Diesel the Boston Terrier
 (pictured with his mistress Shaddix Suicide)
INTO: Cuddling, bones, and being the centre of attention.
NOT INTO: Screaming children.
MAKES ME HAPPY: Running full speed in the backyard, chewing on the cats head, and giving kisses.
MAKES ME SAD: Being home alone.
HOBBIES: Laying in the sun.
5 THINGS I CAN'T LIVE WITHOUT: My millions of bones, my BFF Dexter (the cat), kisses, cuddle time, and love.
VICES: Chewing shoes, jumping up, and ripping apart the garbage.
I SPEND MOST OF MY FREE TIME: Chewing bones and napping.
Get to know Diesel's mistress, Shaddix Suicide, over at SuicideGirls.com!