by Sash Suicide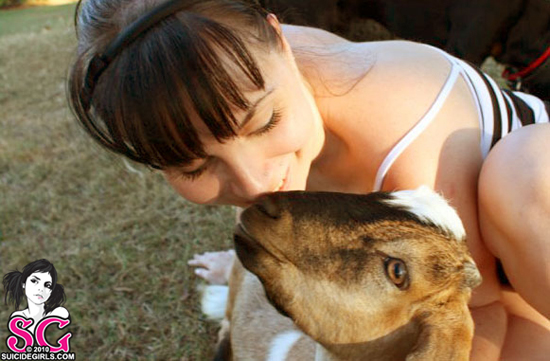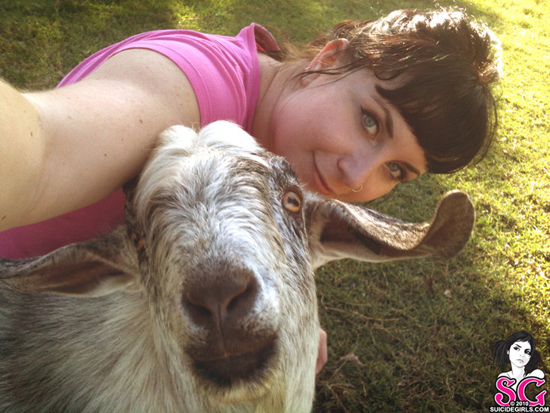 Frankie (brown) and Sammie (grey), a pair of miniature goats
(pictured with their mistress Scotty Suicide)
INTO: Butting things with our heads, escaping from paddocks, eating gardens, climbing trees.
NOT INTO: Weeds – we're too spoilt to eat yucky old weeds.
MAKES US HAPPPY: Rubbing our heads on Mum, getting chin scratches, hanging out with the dogs, fruit and flowers, sleeping with our heads on Mum's lap.
MAKES US SAD: Being separated. Soggy hay.
HOBBIES: Pushing and butting things with our heads, grazing, and sleeping in the sun.
5 THINGS WE CAN'T LIVE WITHOUT: Mum, fruit, flowers, hay, each other.
VICES: Humping each other.
WE SPEND MOST OF OUR FREE TIME: Devising escape plans so we can get into Mum's flower garden..

Get to know Frankie and Sammie's mistress, Scotty Suicide, over at SuicideGirls.com!