by Sash Suicide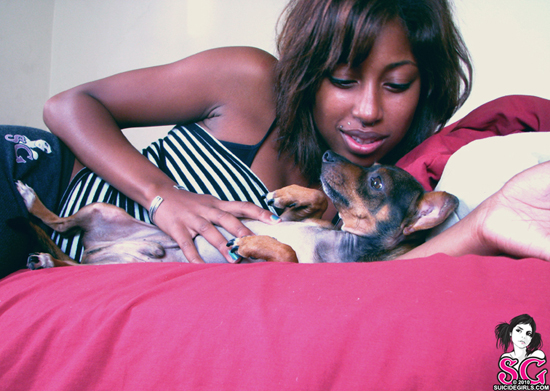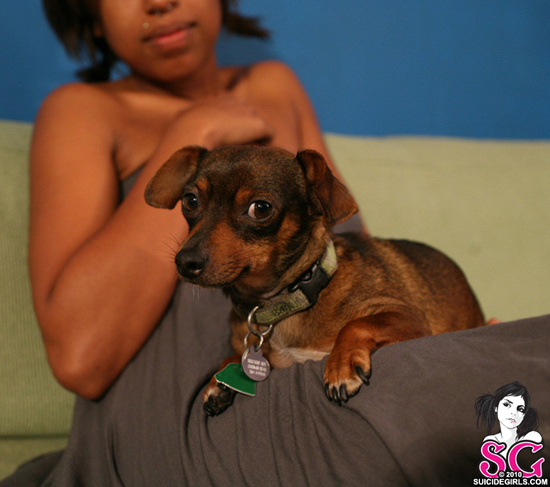 Siouxsie
(pictured with his mistress Milloux Suicide)
INTO: Sleeping, heat, putting puppies in their place, howling with sirens, and eating.
NOT INTO: Music, rubber toys, being held like an infant.
MAKES ME HAPPY: Burrowing, pressing my face against boobs, squeaky toys, and blankets.
MAKES ME SAD: Being alone, puppies taking my attention, blowdryers, baths, being clean in general.
HOBBIES: Licking my feet, scratching my ears, looking for bugs, eating ladies underwear.
5 THINGS I CAN'T LIVE WITHOUT: Kibble, blankets to burrow in, a good raw hide, my mom, my squeaky squirrel.
VICES: Eating panties. I can't help but eat ladies underwear – I have a problem.
I SPEND MOST OF MY FREE TIME: Sleeping and distracting mom from her important things to do.


Get to know Siouxsie's mistress, Milloux Suicide, over at SuicideGirls.com!