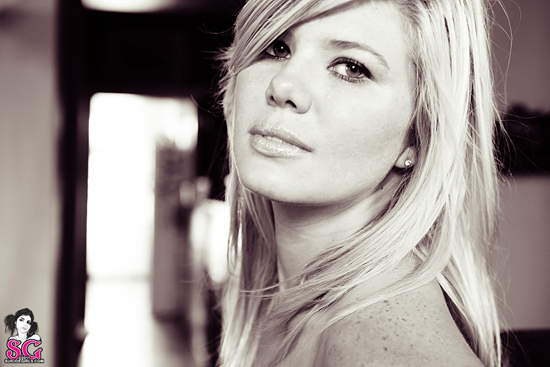 [Above: Bradley Suicide in Sugar Kitty]
The coast is clear, the view is distorted.
I have found myself newly single and have thus been thrown head first into the sad and sorry existence that is the dating scene. I am the first to admit that I have no patience for this type ordeal (and yes, it is an ordeal at times). I am probably every dude's nightmare when it comes to being approachable, and then on top of that, it takes a very certain person to hold my attention for more than a minute or two. That certain type of person, unfortunately, is generally what our society refers to as a "douche bag.' Yes, I have a firm belief that my "picker" if you will, is pretty much busted.
Through the trials and tribulations that I have been through since my single life has started up again, I have learned a few things. Coping with being alone is no easy task, and coming out of the security a three year relationship makes singledom all the more of a shock. It can also, at times, be an absolute blast, but easy and fun are not necessarily synonymous.
When I first became the newly single me, I felt pretty lost and found myself starting to see someone right off the bat. Not seriously, but in my naïve little heart I thought that it could lead to something long term. I was definitely mistaken. He was one of those guys that we have all had a run in with on some level. Extremely charismatic, good looking, acted like he wanted to give me everything that I wanted, blah, blah, blah. In the end we went out a few times, hooked up for a while, and then, well, let's just say my rose-tinted spectacles fell off with a thud. I was not heartbroken by any means (ego bruised yes, heartbroken, no), but I did get hit with a major dose of reality. This gentleman and I ultimately became very close friends. We still have our fun from time to time, but it's on my terms now and all of the cards are on the table.
When I look at my single escapades, and yes, there have been many of over the past few months, I just shake my head at my own antics and vow that I will learn and grow from them. This, of course, has yet to happen. Can you really blame me? You take a girl like me and throw me into the singles scene, and shit is going to go down. Especially with my affinity for tattooed boys with an "I don't give a fuck attitude."
I am not interested in settling down, at least not with anyone who is emotionally available and I don't like to sleep alone. This is a dangerous combination. So what is a girl to do? Thus far I have been enjoying the ride. Never turning down a drink and breaking hearts along the way. It's go time in Bradleyville. We will see where this all takes me.
I have no clue what the next few months will bring. Hell, I don't know what the next few minutes will. But I do know one thing, I am having fun. Please stay tuned for further developments. I am sure that things are going to get interesting.
Until next time.
Bradley
xoxo