By Blogbot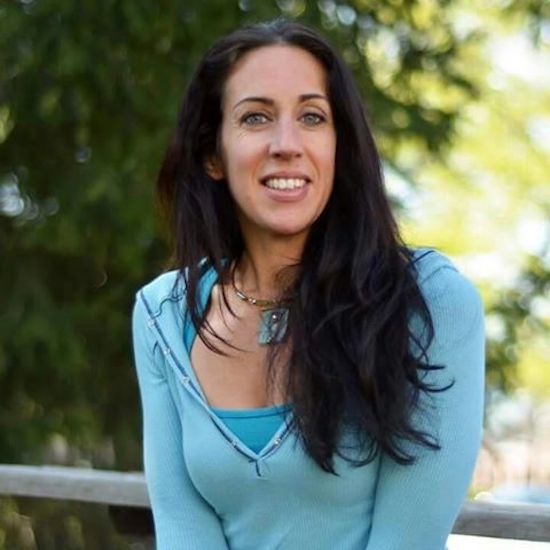 This Wednesday, June 27 on SuicideGirls Radio, host Bradley Suicide and Nicole Powers will be joined by celebrity addiction specialist and life coach Dr. Cali Estes.
You can listen – and watch – SuicideGirls Radio live on Wednesday nights from 8 til 9 PM at our state-of-the-art, all digital home on zinna.tv.
**UPDATE**
Dr Cali Estes of TheAddictionsCoach.com explains her holistic approach to addiction recovery and tells us how cannabis can aid those dependent on opiates — watch here or via the player below.
For updates on all things SG Radio-related, like us on Facebook and follow us on Twitter and Instagram.
About Dr. Cali Estes
Cali Estes, Ph.D is a highly sought after addiction therapist, life coach, recovery coach and wellness guru who blends talk therapy with advice on forward and positive change to assist her clients in unlocking their true potential. She has been featured in books, magazines, radio and television for her work in the addiction and therapy fields. She works with individuals, drug and alcohol treatment teams, and addiction professionals looking to advance their knowledge base.
Dr. Estes has over 20 years experience working with drug, alcohol and food addictions. Her deep understanding of drug and alcohol addiction, including the associated behaviors and ramifications, place her at the top of the field of addiction therapy. Dr. Estes is an interactive, solution-focused positive psychologist and cognitive behavioral therapist. Her unique no-nonsense approach of cognitive behavioral therapy, positive psychology, and life coaching combine to provide the perfect support for an addict. Dr. Estes' background in food addictions and the emotional and physical tolls they take on one's psyche and physical well-being is highly unique.
Dr. Estes is currently serving as private practitioner working with a broad spectrum of clients. She has been featured on top-tier outlets such as NBC Universal News, MSN Money, Entrepreneur Magazine, Max Sports and Fitness, among others, for her work in addiction recovery and has been published in several journals and books for her work on ADD and relationships.
Dr. Estes is a certified masters-level addiction professional. She holds a Ph.D from DSU in psychology and life coaching, a master's degree from WCU, and an undergraduate from PSU, international certification as a drug and alcohol therapist, master certified addictions professional, as well as 24 certifications and over 20 years of experience as a personal trainer, yoga teacher, Pilates instructor, food addictions specialist and life coach. Her unique approach to get to the root cause of her clients' problems and her ability to relate to them on a human level makes her desirable in this industry. Dr. Estes is more than a 'sober coach,' she has a background in clinical and personality psychology, addictions and forensics, and has been featured on NBC, CBS, CNN, MSN, and more
In addition to being a prominent addiction therapist and well-known recovery coach, Dr. Estes has presented at national conferences and is currently a national education provider offering accredited classes through her sister company, The Addictions Coach. She has presented to individuals, and drug and alcohol treatment facilities, both nationally and internationally, and is a sought after sober coach and life coach to actors, musicians, CEOs, doctors, sports personalities and attorneys that need 100 percent confidentiality when dealing with sensitive life issues. Dr. Estes is a clinician in the clinicians' network for the National Basketball Association and the National Basketball Association Players Association (NBA/NBAPA).
For more on Dr. Cali Estes visit:
caliestes.com
theaddictionscoach.com
facebook.com/theaddictionscoach
twitter.com/TheAddictionsCo

The World's Leading BYOB Radio Show Is Sponsored By Mangria
"As a nightly consumer of red wine, I was shocked one evening to find I had just half a glass left in the bottle. So I did what any decent alcoholic, ex-con, American would do… I went to the fridge and the liquor cabinet, then poured, mixed and measured. Thus Mangria was born." — Adam Carolla
SuicideGirls Radio / Carolla Drinks Offer
You can purchase all three delicious flavors of SGR's fave luscious libation, Mangria — and the most excellent Endless Rant IPA — via CarollaDrinks.com. Fans of SG Radio can get $5 off any bottle of Mangria using this special discount coupon code: SG (unlimited use, code is good until December 31, 2017).
For more info visit Carolla Drink's website, Facebook, Twitter, and Instagram.