by Blogbot
With the likes of Katy Perry, Nicole Scherzinger, and Anjelina Jolie rockin' latex on the red carpet in recent times, the look has lost some of its shock value. That said, latex is always worthy of a second glance if worn well – especially down your local supermarket.
However, true latex fetishists love it for more than its look or shock value. The tactile material has a unique feel, smell, and luster (when polished), and clings to the body like a second skin – making it truly sense-ual wear.
Here's a selection of latex outerwear looks that Suicide Girls are putting on – and taking off.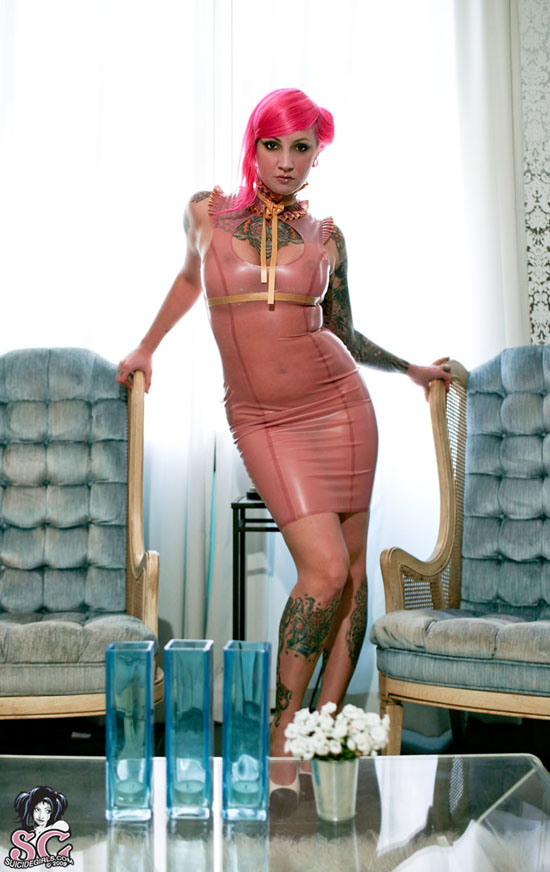 [Sawa in Skin Tight Pink]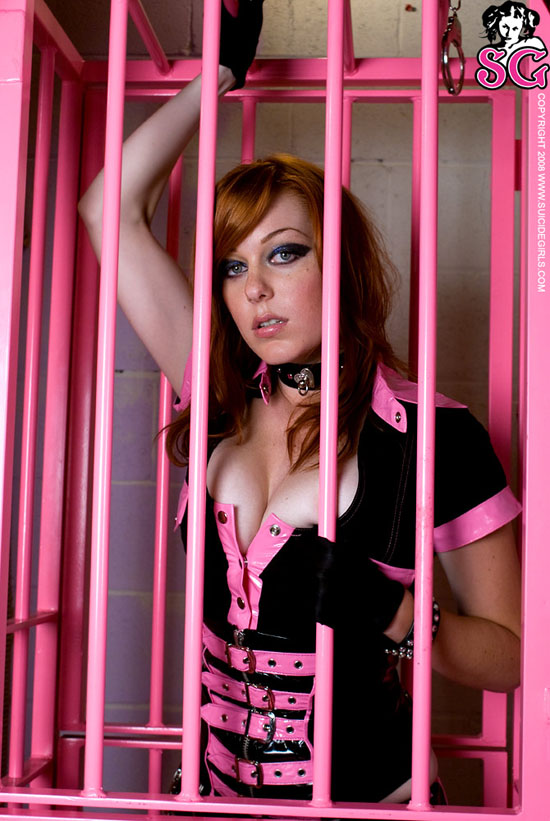 [Moxi in Bed Behavior]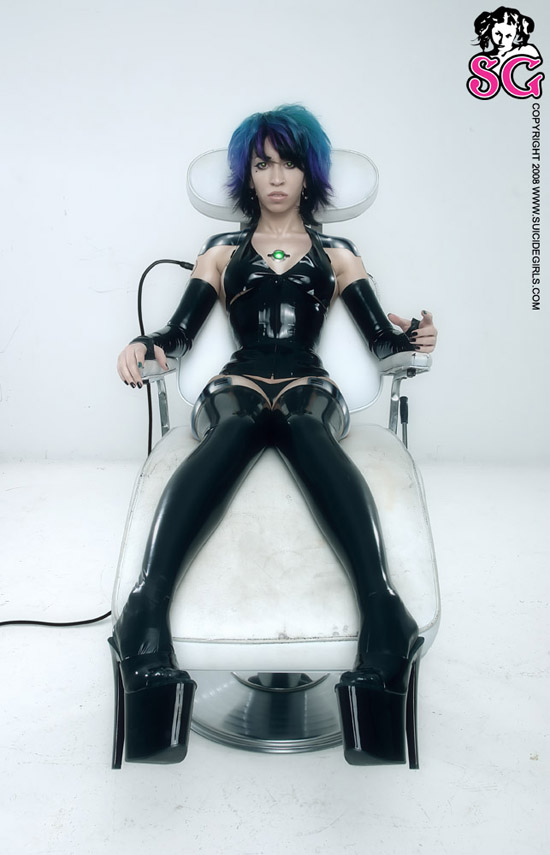 [Vivid in All Is Full Of Love]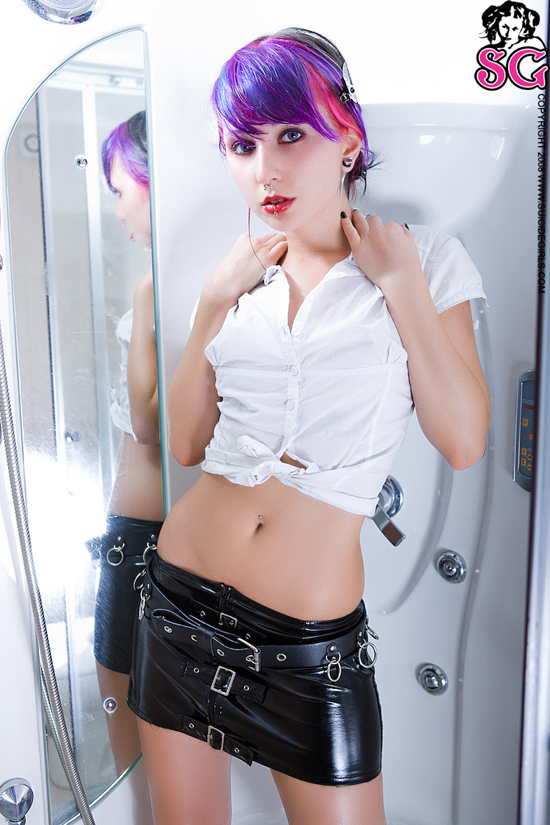 [Discordia in Beam Me Up]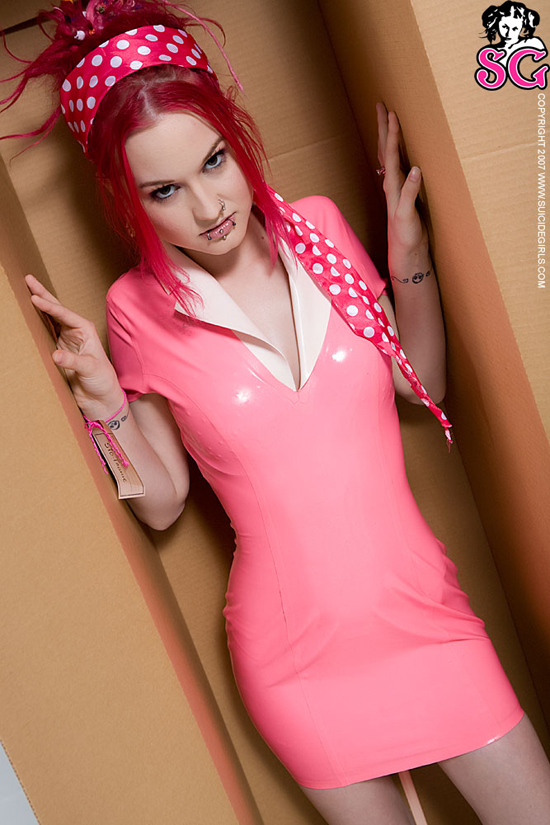 [Sid in Sidtronic]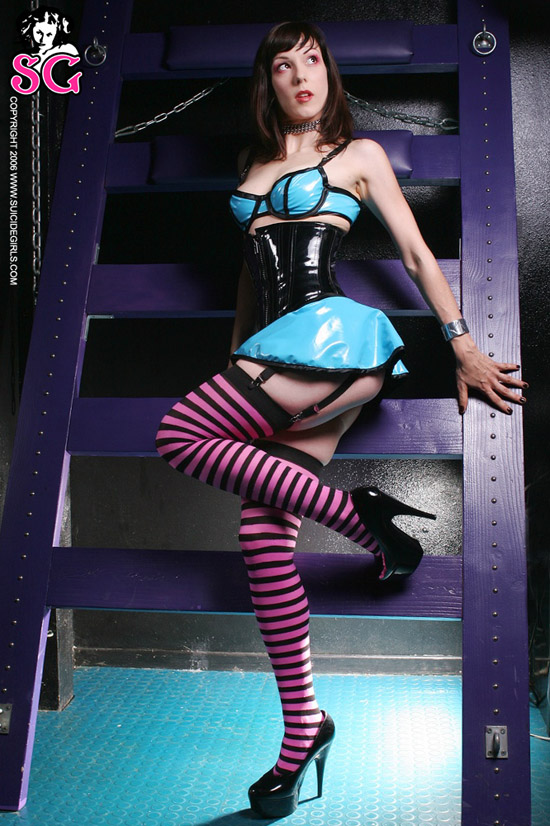 [Satya in The Rack]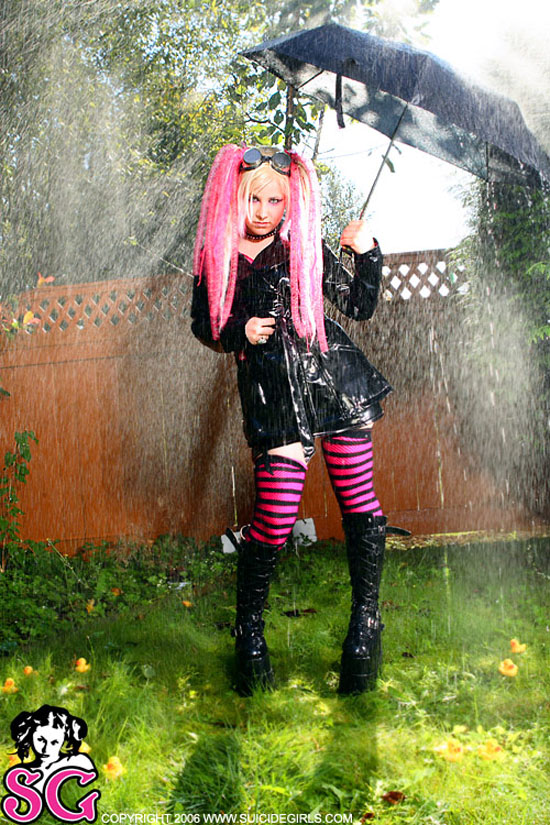 [Truffles in Rain Reloaded]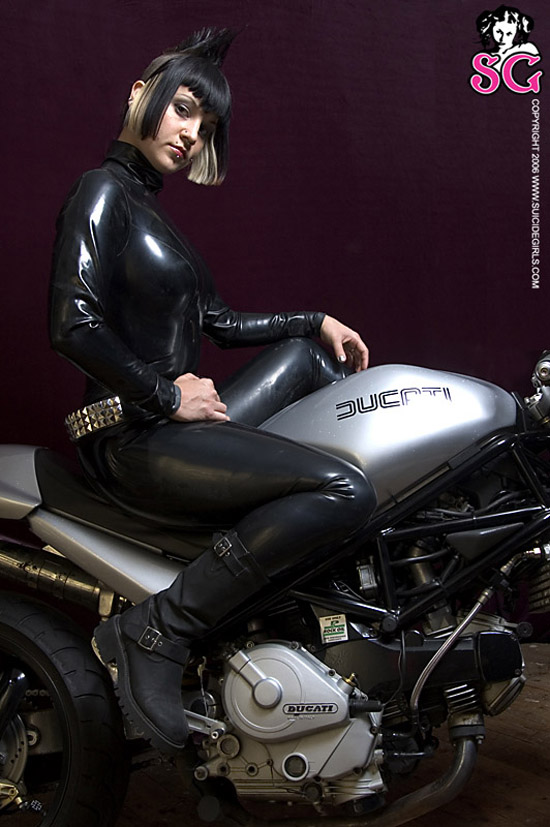 [Jackie in Faster Pussycat]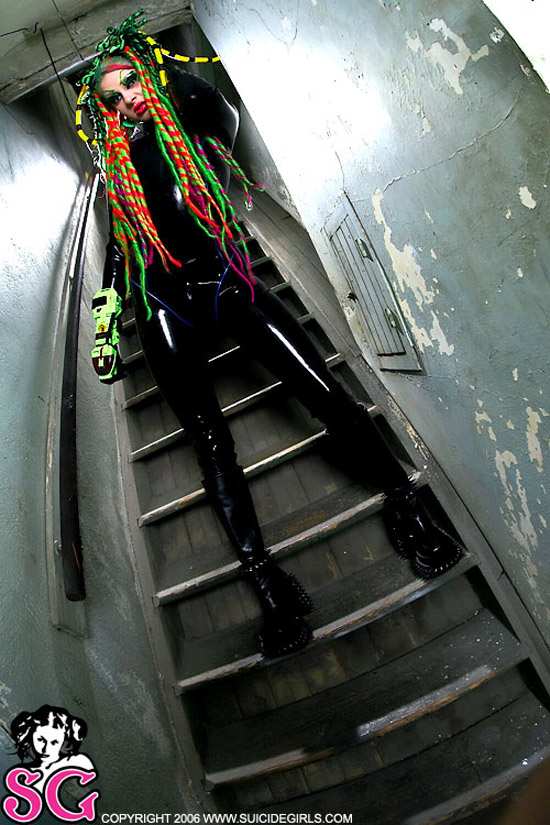 [Fetish in Biohazard]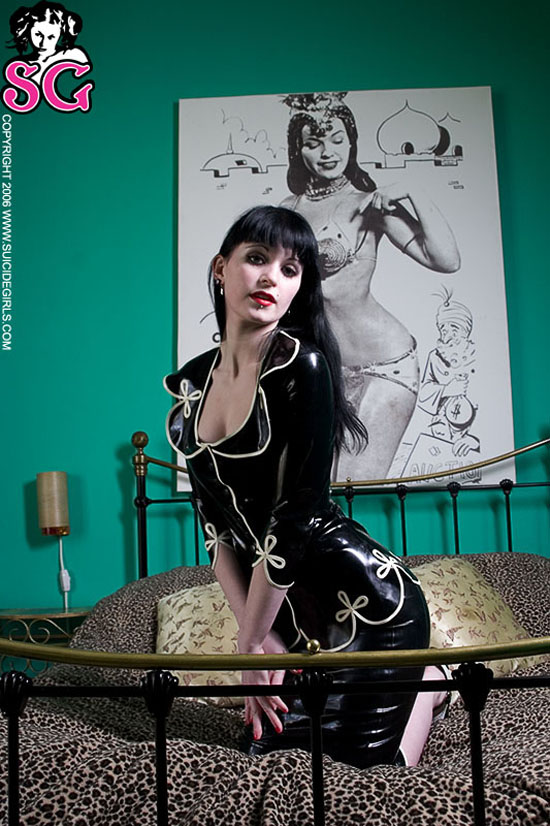 [Machiko in Roar]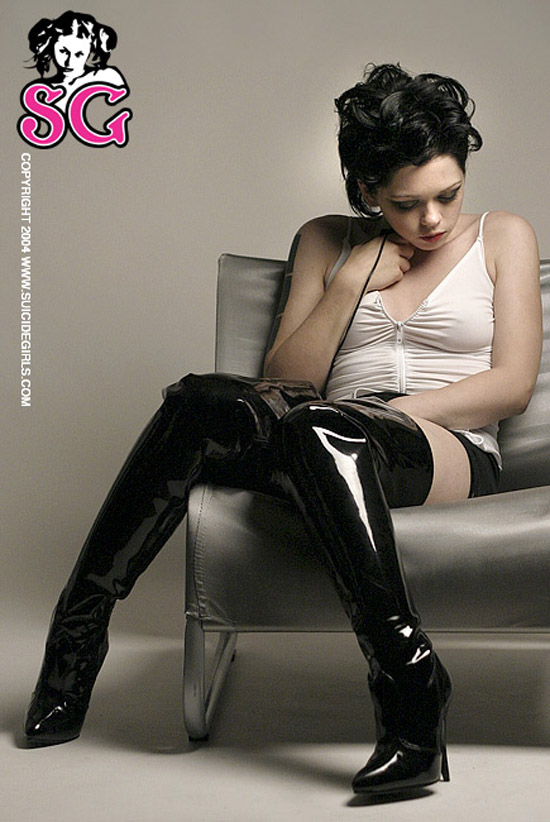 [Apnea in Butterflys]
Fashion Notes
Latex is a delicate fabric that can catch and tear easily, so it's important to wear with care. When putting on latex clothing, lightly talcum powder the inside or apply a silicone-based lube. Wash after wearing with mild soap and water, and hang to dry. Store in a cool, dry, and dark place. If storing for any length of time, lightly power before putting your clothes away. And, as every Latex fashionista knows, never leave home without a stash of Armoral Ultra Shine Wipes, so you can keep your look polished on the go.
Want to know more about latex, or meet people that do? Join SG's Latex Fiends
Group, which is dedicated to those of us who love latex. Share latex tips (wearing, buying, creating), preferences, and photos. Please.
Check back for more Dirty Laundry and let SuicideGirls show you the best way to (un)dress.