by Blogbot
"If I were to pick just one trend of lingerie to highlight, it would be, without question, the vintage sensation," says SG member and lingerie expert Sauda. "High waisted knickers, longline bras, and basques are in very high demand. Retro and vintage lingerie flatters all body types; less hour-glass figured women get a significant boost from the accentuating fit and seam details, and curvy girls are showcased just as Marilyn Monroe, Jayne Mansfield, Sophoia Loren, and Brigitte Bardot were in their prime. "
Here's a selection of the best vintage style lingerie that Suicide Girls are putting on – and taking off – this season.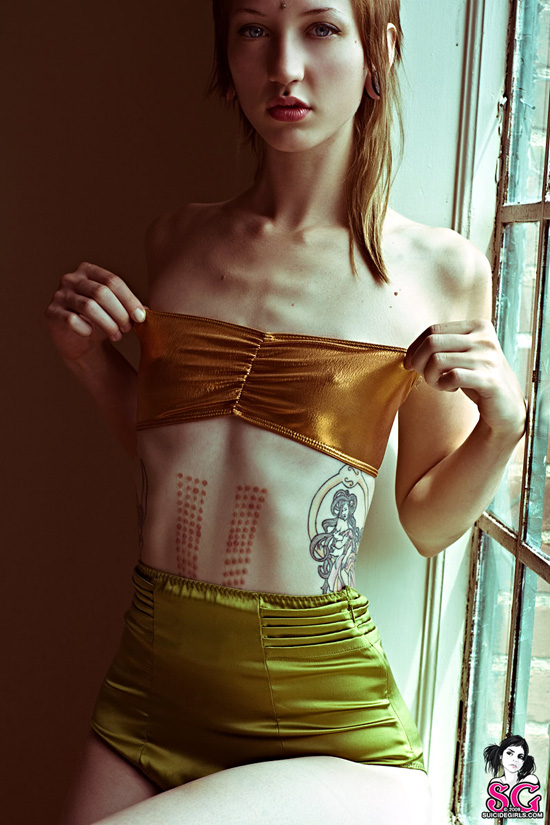 [Chunni in Illumi Naughty]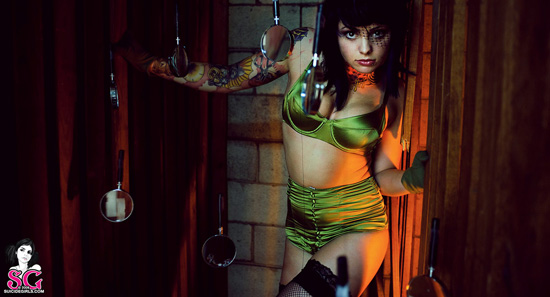 [Radeo in Nocturna Artificiala]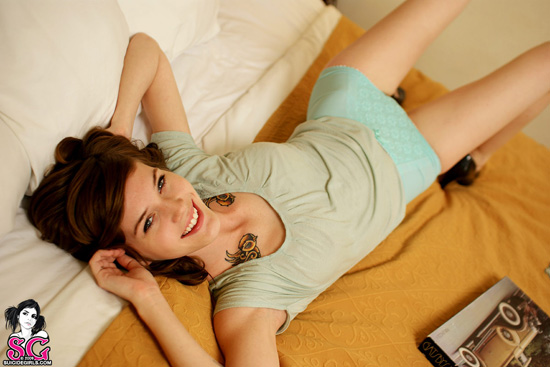 [Levee in 1932 Lincoln]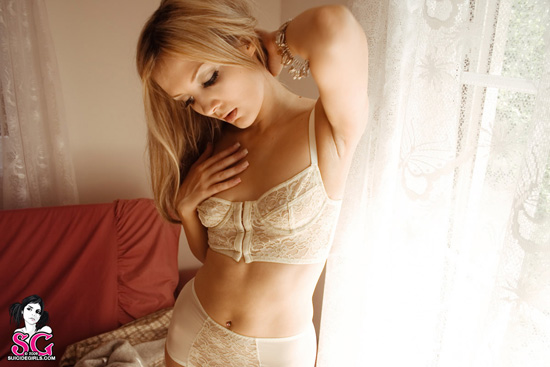 [Benten in Miss Taylor]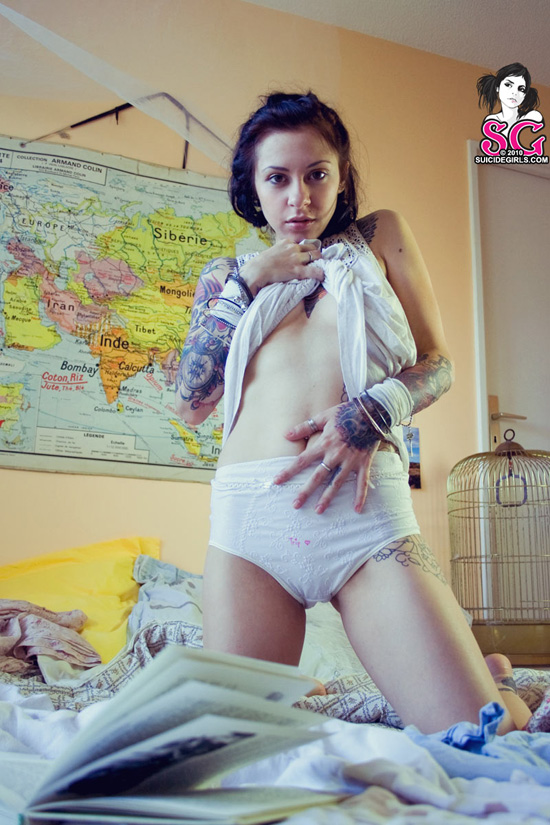 [GoGo in Lisbon Girl]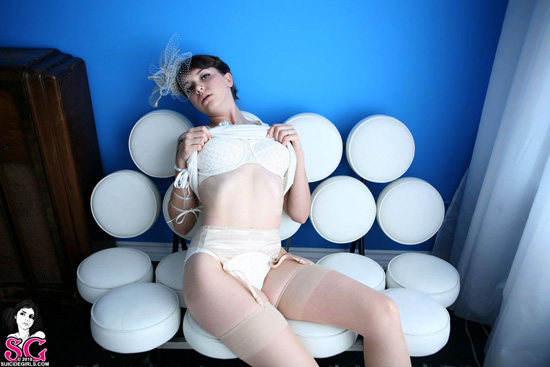 [Rambo in Petite Plume]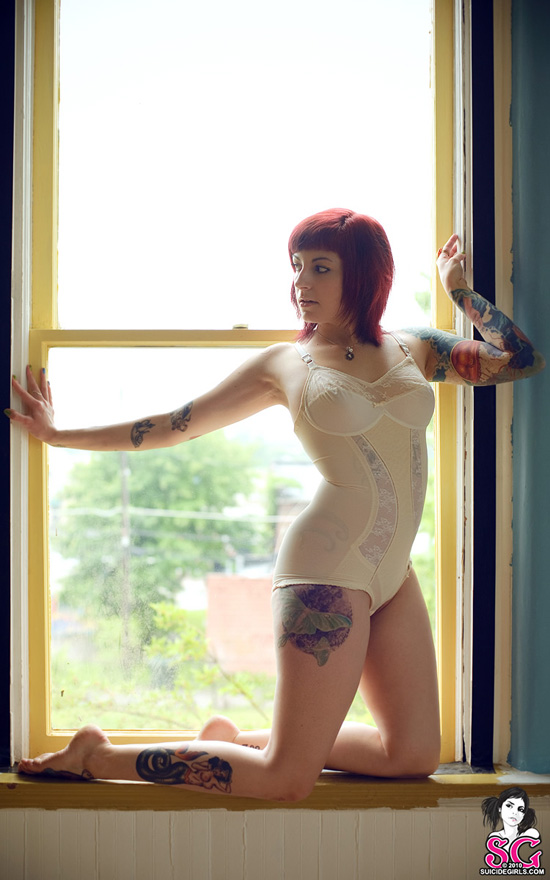 [Calamity in Within and Without]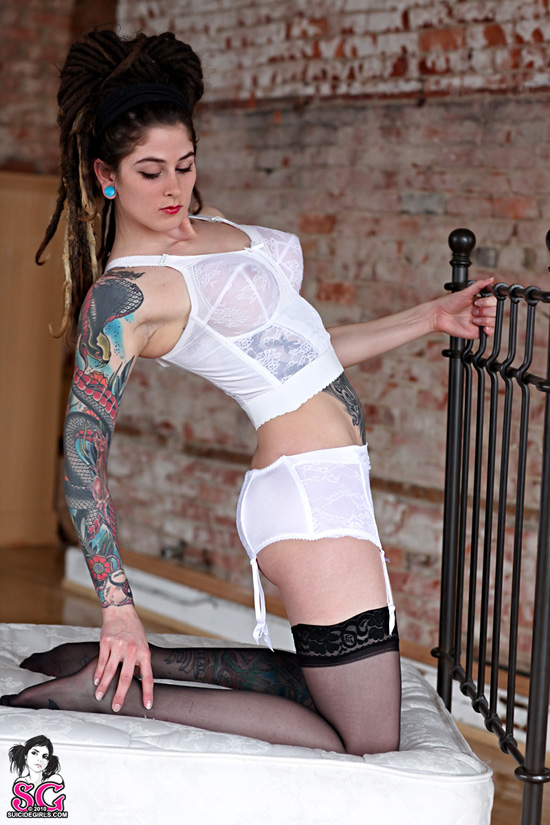 [Luscious in Afternoon Delight]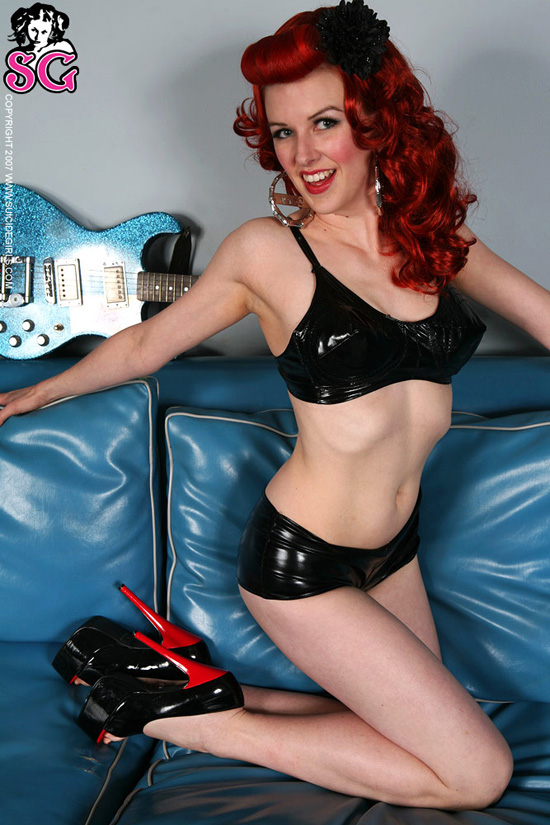 [Bettina in Return to Black Pleather Lagoon]
Fashion Notes
"The ultra feminine styles and fabrics are reminiscent of an era of high glamour," says Sauda. "This is underscored in the to-die-for styling of period TV shows such as Mad Men. Less revealing designs can be more flirtatious and teasing than tiny stripper thongs. The market is taking notice too. Frederick's of Hollywood launched their ICON collection this year, which is based directly on their original designs from the 1950s. On the indie end of the spectrum, ToadLillie offer stunning examples of handcrafted lingerie."
Are you an intimate apparel aficionado? Then join our Lingerie Addicts Group (for SG Members only).
Aside from being the owner of SG's Lingerie Addicts and Burlesque and Vaudeville groups, Sauda is a burlesque dancer who's also worked in the lingerie industry since 2005. She launched her own Etsy store for pasties, Suadela Intimates, this year.
Check back for more Dirty Laundry and let SuicideGirls show you the best way to (un)dress.