By Blogbot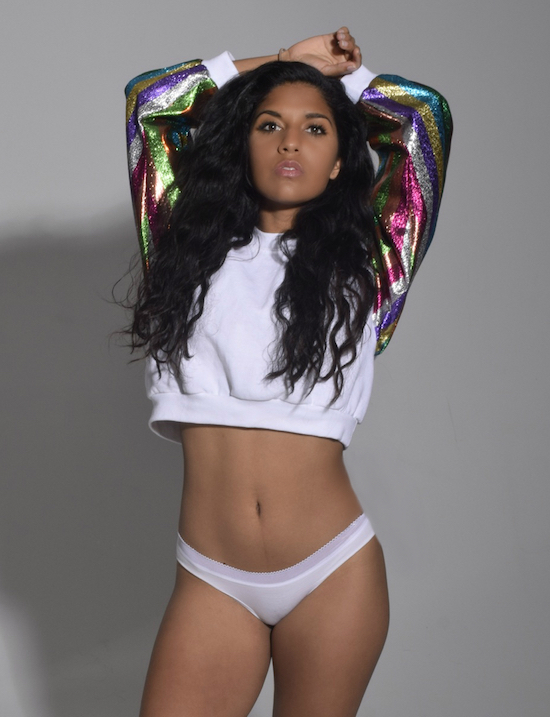 After hearing a sneak peak of her incredible forthcoming album, we're super excited to have singer, songwriter, and musical trickster Trishes in-studio this week.
You can listen – and watch – the world's leading BYOB radio show live on Wednesday nights from 8 til 9 PM at our state-of-the-art all digital home: TradioV.com.
If you have questions for the SG Radio crew or our guests, you can call in during the live broadcast at: 1-855-TRV-inLA (1-855-878-4652)
**UPDATE**
ICYMI: Watch last week's show with Nicole Powers, Bradley Suicide and Trishes, in which we discuss the id, ego, super-ego — and armpit farts! Yeah, that's the way we roll 😉
For updates on all things SG Radio-related, like us on Facebook and follow us on Twitter and Instagram.
About Trishes
Employing her wide range and knack for harmonies, Trishes' voice is the skeleton that carries her undeniably original songwriting. Fleshed out by hip-hop beats and pop hooks, her music walks the tightrope between artistry and accessibility.
A self-proclaimed songwriter at heart, Trishes has been writing and performing songs since she was a child growing up in Trinidad. After moving to the United States, Trishes honed her craft at the prestigious Berklee College of Music, where she graduated with a degree in songwriting and music business in 2011. Since then, she has been touring the US and abroad, playing showcases at Austin's South by Southwest festival and opening for acts like Neon Hitch and K. Flay.
Her live performance is features vocal looping, percussion, and effects, which conspire to create a dynamic one-woman show. Her first full length album will be released in the spring of 2016.
For more info visit Trishes' Facebook, Twitter, Instagram and YouTube Channel.