by SG's Team Agony feat. Seizure
Let us answer life's questions – because great advice is even better when it comes from SuicideGirls.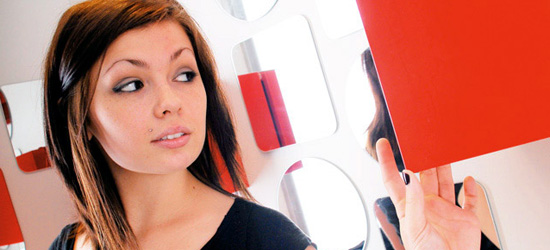 [Seizure in Mirror Mirror]
Q: I've been in a relationship with a girl for year. The problem is that she hates sex. Her ex-boyfriend abused her in and out of the bedroom. Now I don't know how to return the desire. I am very passionate in bed but she is very monotonous and not very funny, and I think this is starting to affect me.
A: This is a hard situation to deal with I am sure. The best advice that I feel can be given is to make sure that the sex happens naturally. Don't make plans for it because it will just put pressure on her and cause her to think and get stressed out. Make sure she is always comfortable with what is going on. If she has any triggers, then always avoid them. She will open up more and more when she feels safe and comfortable. Her self-esteem is probably shaken as well so help her to find her self-worth. Make sure she always knows how you feel about her, and how attractive and awesome you think she is. I think both physical and emotional comfort is the key to helping her to open up more during intimacy. If things don't improve however, and it seems like they haven't since you've already been dating for a year, you may want to encourage her to seek professional help.
<3 Seizure
***
Got Problems? Let SuicideGirls' team of Agony Aunts provide solutions. Email questions to: gotproblems@suicidegirls.com