by SG's Team Agony feat. Jeckyl
Let us answer life's questions – because great advice is even better when it comes from SuicideGirls.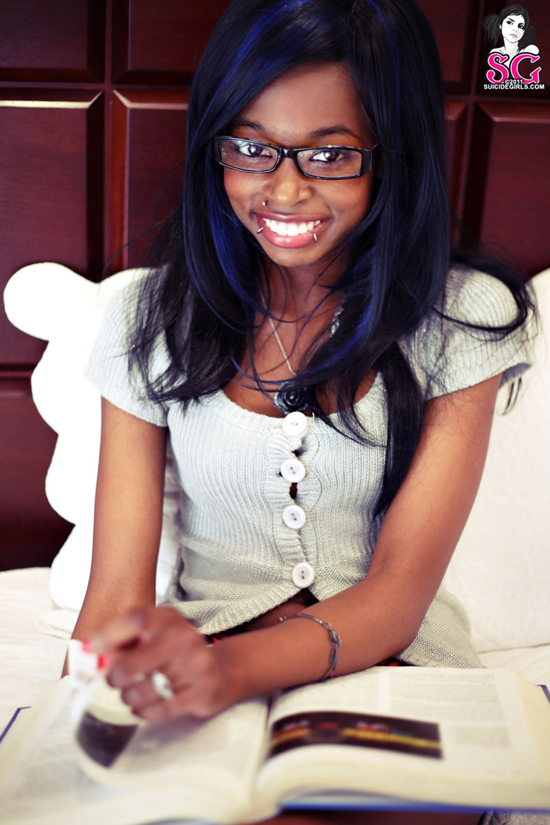 [Jeckyl in Abnormal Behavior]
Q: My girlfriend and I recently moved in together and everything was wonderful. Then, just over a month ago, a close friend of hers passed away. Since then, she has been sending slightly mixed signals that she wants us to some day get engaged and that she loves me and doesn't want to lose me. However, she is nowhere near as affectionate as she used to be and is very irritable. I have tried talking to her about it, but it gets turned around and made into my fault. Is this the grief she is going through talking? Should I be worried that she is going to leave or that I'm not enough for her anymore?
Scared Lover from South Africa

A: First of all, my deepest condolences. I can't imagine the pain and confusion you're both experiencing right now.Grief is a complicated process and, after just a month, I'm afraid to say she's barely scraped the tip of the iceberg here. You need to be patient. Death is a hard pill to swallow and she really needs you to be strong for her during this time. She is going to be extremely emotionally confused and you just need to go with it. Laugh with her when she's happy, comfort her when she's sad, and don't expect her to make any sense for a while.

Her on-and-off behavior towards you may be just another way that she's experiencing grieving. She's realizing how short life is, so she wants to make that commitment. But she's also experiencing the pain of losing someone so she's likely terrified of going through it again. This could explain her bouts of coldness. Give her a few months to somewhat heal before having any kind of major relationship-changing discussion with her. She's really not in any position to be making life-altering decisions right now.

I understand that her grief is taking a strain on you, and my heart really does go out to you, but you need to try and keep it together, for her sake. This really isn't the best time to be confrontational. They say sometimes you have to put up with the rain in order to truly appreciate the rainbow, take this as a test of the strength of your relationship. If you can make it through this, you can make it through anything. And, honestly, the best thing you can do for her right now is to treat her the same way you always have, let her know she's loved and that she isn't alone.

How you proceed after this speed-bump is up to you, but I sincerely hope that your relationship manages to weather this storm intact.
Best of luck to both of you.
***
Got Problems? Let SuicideGirls' team of Agony Aunts provide solutions. Email questions to: gotproblems@suicidegirls.com