by SG's Team Agony feat. Jaeci
Let us answer life's questions – because great advice is even better when it comes from SuicideGirls.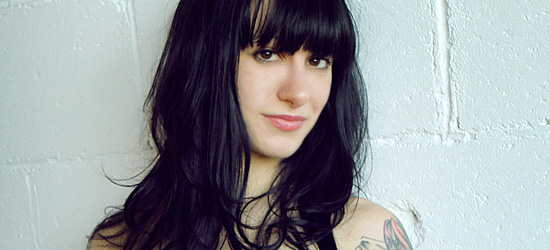 [Jaeci in Be My Lover]
Q: I have fallen in love with my best guy friend. When it started, I didn't even realize it since I was with my ex-boyfriend. I broke up with the ex five months ago after being with him for over two years because he made me feel bad about myself and guilty for all the things that went wrong in our relationship. He didn't even take care of me when I started to get drunk on my 21st birthday! Instead, my best friend did, while the ex got drunk and more upset that he didn't step up. It only took me the weekend to get over him because I fell out of love with him six months before.
My best friend was there for me a lot and, before I knew it, he was all I thought about. We went out for about a month and then out of nowhere he tells me, "I had fun with you but I'm sorry you are in my friend zone" –– after we had shared everything together.
I am not an easy girl at all. It's been two months since then and somehow when it's just the two of us we get lost in our conversations. If anyone ever met him they would see how great of a guy he is and not be able to believe he pulled such an asshole move. This past weekend he and I had another heart to heart and he said he was sorry. I confessed how much I loved him and how lucky he was that it was me and not just some other girl because she probably would have left and /or made his life miserable.
I know he says we should just stay friends and he doesn't want to lose me, but we've already passed the point of being 'just friends.' I also don't believe him because of the way he looks at me and knows what I'm thinking. He also acts like he has a school yard crush by teasing me a lot too.
Next week, he, our two friends who are a couple, and me are going beach camping. I have to share a tent with him for a night, and I have no idea how to go about this. What should I do?
Thank you for your time. I love you girls!

A: The short answer: You are going to bring your own sleeping bag or blankets and you are not going to insist on spooning him. It shouldn't matter that the friends you are going with are a couple –– there are two of you, platonic or romantic, so no one is a third wheel. You'll have a great time. If something happens, so be it. If not –– c'est la vie.
The long answer: When he apologized for trying to be with you then cutting it short for friendship's sake, did he say he was sorry because he didn't want to be with you in the first place/led you on, or did he say he was sorry because he was too concerned about the preservation of your friendship to stay with you? Did he give you any indication of his motivation?
Sometimes, best friends precisely the people you can't date, even if they seem like exactly who you wish you could. One of my best gals tried dating her bff. They had a magical connection at first because of how intense their relationship had always been, how close they feel, how much they have been through, how he knows her inside and out. The sex was apparently awesome. But, despite everything, she too was friend-zoned. They ultimately parted ways, albeit after much more of a lengthy and heart-wrenching game.
Reality bites, eh.
When someone says, "You're in my friend zone" for them it generally means, uh, "You're in my friend zone." It usually doesn't mean, "I'm secretly in love with you –– no, really!" Strong feelings of any kind are easy to get lost in. Everything seems more intense when you love someone –– even if you aren't in love with them. You can definitely mistake platonic love and a surprising, but probably fleeting, physical attraction for "OH MY GOD WEDDING BELLLLSSSS!" Maybe he felt a little spark, you showed you wanted him, it seemed like a great idea until it was totally not a great idea. Also, not everyone associates sex with love and the physical connection you may have had in that month you were together does not necessarily have anything to do with romantic affection.
Please be careful not to project your feelings onto him. It's easy to see only what you want to see. To me, it sounds a lot like he cares, and not so much like he wants to be with you. Don't get crushed by deciding you ought to be together when it isn't what both people want.
If there's no click this weekend – and don't spend the whole camping trip waiting for it, wanting it, expecting it, or asking for it – set your sights elsewhere and put him back in the friend zone he has for so long inhabited. Don't set yourself up for heartbreak. There are plenty of people out there who would love you to be in their girlfriend zone and he can, hopefully, go back to being the best buddy that he was before.
Xx
***
Got Problems? Let SuicideGirls' team of Agony Aunts provide solutions. Email questions to: gotproblems@suicidegirls.com