by SG's Team Agony feat. Dexter
Let us answer life's questions – because great advice is even better when it comes from SuicideGirls.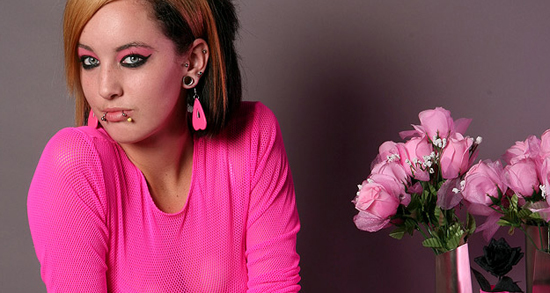 [Dexter in Black Rose]
Q: I was dating this girl that I had met at a friend's event. We started dating/seeing each other for about 2-3 months, against my friend's wishes (we share the same mutual friend). I traveled to her, about a hour away, and slept over her place and vise versa. We really only saw each other from Saturday night into Sunday afternoon because she works 6 days a week. I know I didn't do well with texting her, I only really texted her Thursday, Friday, and Saturday to plan out if we were going to hang out and what we should do.
We did this for about 2-3 months and I thought things were going well between us, until suddenly I texted her to see if she wanted to hang out like I normally did. She told me she couldn't due to her having to be at a bridal shower for a wedding that she is part of. Then she blindsided me by saying that we shouldn't see each other anymore and that things weren't working out.
She gave me the reasons that I lived to far away, I didn't text her so she assumed that I didn't care anymore, and that the relationship was over, that we had different interests, and other BS excuses. I just asked her if she was seeing another guy, but she ignored that text. I wasn't going to be hurt if she met another guy, that's part of dating, but I just couldn't get over the reasons of why we shouldn't see each other anymore. It didn't make sense because we had been doing this for a couple months and she didn't say anything to me about there being any problems.
I also asked her why she didn't text me during the times that I didn't text her and why she assumed what she assumed and just ended everything. I just hate being lied to and eventually she told me she was seeing another guy. But I don't understand why she acted like a child and ignored me, lied, and assumed all this about me and our relationship. I liked the girl and want to try to be friends but I just can't get over how she went about things. I guess I would like your opinion on this whole situation, the girl, and what maybe I should do…
A: First of all, let's start with this; you mentioned that dating this girl was done against your mutual friend's wishes. Maybe that friend was trying to save you a whole lot of grief! This girl sounds shady, plain and simple. I can guarantee that she didn't have much of a problem with the weekend hang out/booty call with minimal strings. She obviously enjoyed it since it went on for a few months.
It seems likely to me that she met someone new, someone local probably. Having someone new is exciting, and it's pretty damn convenient if that someone new lives only ten minutes away. This gave her an excuse to start using the "lack" of text messages and the distance as an easy way out. Using excuses is much easier than admitting you fucked up. It's also much easier than telling the truth.
It's not because she didn't think YOU could handle it; it's because SHE couldn't handle it. She couldn't handle telling the truth, or being the bad guy in the relationship, so she made up excuses.
If you can accept that she's a shady kinda girl, then it should make it easy to be just friends with her with no romantic interest. But do you really want shady friends in your circle?
Best Wishes! 

Dexter
xoxo
***
Got Problems? Let SuicideGirls' team of Agony Aunts provide solutions. Email questions to: gotproblems@suicidegirls.com