by SG's Team Agony feat. Salome
Let us answer life's questions – because great advice is even better when it comes from SuicideGirls.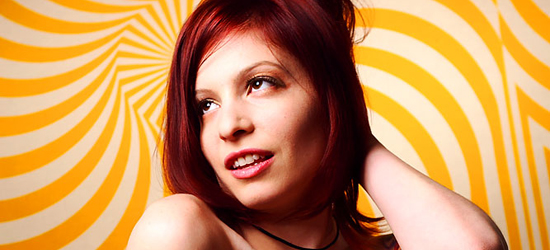 [Dexter in Pop Art Clash]
Q:I have been married for almost three years, and I do love my wife very much. I have multiple fantasies where I'm having threesomes or four-ways with groups of men and women or both. I have tried numerous times to explain this to my wife but she wants NO part of it. 
I want more not only for myself sexually but more for our relationship. 
How can I get my point across to her? Should I leave her and explore my options on my own? Or should I just forget about these fantasies?
Sexually Confused in the South
A:Dear Sexually Confused in the South,
You say you love your wife very much and want more for your relationship, but I am skeptical. You are asking for advice on how to press your wife into something that, right now, she has made it clear she does not want to do.
I hear a lot about you and what you want in your question, but nothing about what your wife wants. If you are approaching this as "Honey, this is what I want, give me permission and let me drag you along," then of course she's going to be resistant. Sex is something you share with your partner and anything new you try should be something you explore together as equals.
Try initiating a conversation with her about what SHE wants. Don't use it as a jumping off point to try talking her into your desires again; just ask questions and then listen to the answers. Ask her what she likes in your sex life now, and what she'd like more of, or less of. Ask her if there's anything she'd ever wanted to try or wondered about doing, but hasn't brought up to you. If you do this respectfully and honestly, she may surprise you. You may get some of the variety you need in your sex life, she gets to explore her own fantasies, and hopefully you will make her feel safe and secure in the idea of exploring new sexual territory with you.
However, this doesn't mean you should jump right to "we did what you wanted, now I get an orgy." Introducing additional partners into a relationship can be an incredible experience, but it can be extremely complicated to pull off. The relationship dynamics have to be right, there has to be total trust, honest and constant communication, pre-established ground rules, and a way for either partner to end the encounter or situation quickly and without fear of judgment or bad feelings. Group sex, swinging, polyamory, open relationships, or any other shade of non-monogamy are not for everyone. It would be unfair of you to demand this of your wife if it is truly not for her, or if she might be up for it but you are unwilling to put the effort into building a strong, loving and trusting relationship that will not be damaged by opening it up.
Before you can think about taking a step as huge as having sex with other people, you need to make sure your relationship is as strong as you can make it – and even then non-monogamy may not be the right choice for the two of you. Only at that point is your choice actually between subsuming your fantasies out of love for your wife or pursuing your fantasies in a life without her.
***
Got Problems? Let SuicideGirls' team of Agony Aunts provide solutions. Email questions to: gotproblems@suicidegirls.com