by Laurelin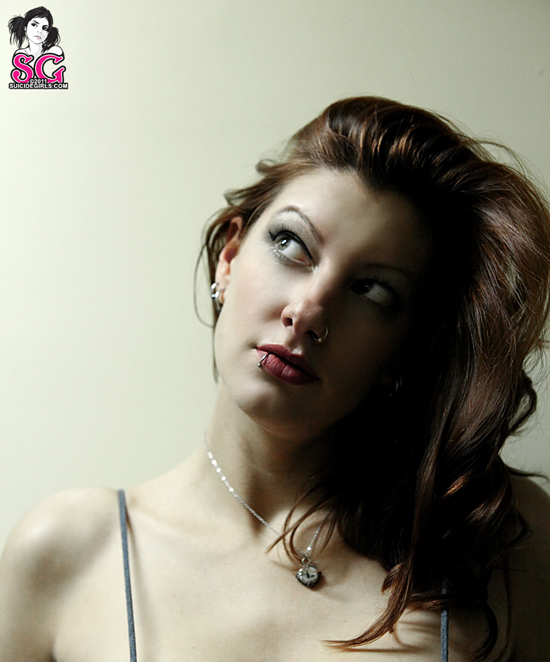 There are defining moments in everyone's life, milestones that we'll never forget: Births, deaths, epic parties, love or love lost. These are moments in time you'll have imprinted in your memory forever. Whatever that moment was, it changed you as a person and it changed the path of your life. Sometimes the second it happens you know right away, and other times it takes a while. Sometimes it needs to soak until finally something clicks and you think, "Wow, that was really something."
It all seems to fall into place when you look back on it; hours that turn to days that turns to months, and all the while you're changing but you never know exactly how or when. We scoff at the years past, our clothing or our significant others, our fights and friendships. We know that where we are right now we are the most enlightened, we have learned from our prior mistakes and we feel invincible. And then suddenly, a year later everything has changed again. The time frame moves forward and still we are unsure of how exactly we got to this place.
I remember seeing him walk into the room almost a year ago. I remember the date, the event, what I was wearing, the way I wore my hair (the same way I wear it now). I remember what I was drinking (white wine) and that it went down like tacks because it was my 30th birthday and I was so hungover from my party the night before. I remember that I almost didn't go. When he walked in the air rushed out of the room and out of my lungs, and as we shook hands and said hello I had no idea what I was getting myself into. If someone had flashed the next year of my life before my eyes at that moment, I would have believed it to be a dream, someone else's life, certainly not mine.
Looking back, that handshake and smile was one of those defining moments, that one-second in time where unbeknownst to you, you have actually changed your future, altered your own fate. He still has no idea; the choices I've made since then, how right he was about some things and how wrong he was about others. He as a whole might have been all wrong for me, but one year later I look at who I am as I write this, and I know that my life was forever changed the second I laid eyes on him. I don't know if I'll ever be able to say thank you, but I am grateful for the new path he has shown me.
Related Posts:
Life Beyond the Bar Scene: Just Before It Gets Real
Life Beyond the Bar Scene: Disappointment and Other Unfortunate Emotions
Life Beyond the Bar Scene: The Perfect Storm
Life Beyond the Bar Scene: Total Devastation
Life Beyond the Bar Scene: This Isn't Real
Life Beyond the Bar Scene: Don't Threaten Me With A Good Time
Life Beyond the Bar Scene: What's Not To Love?
Life Beyond the Bar Scene: Game Over
Life Beyond the Bar Scene: I Knew You Were Trouble
Life Beyond the Bar Scene: Far From Ordinary
Life Beyond the Bar Scene: Picture Perfect
Life Beyond the Bar Scene: Tales of Heartbreak
Life Beyond the Bar Scene: I Almost Do and Other Nostalgic Melodies
Life Beyond the Bar Scene: Unanswered Texts, Missed Calls and Things That Glow in the Night
Life Beyond the Bar Scene: Rescued
Life Beyond the Bar Scene: Star Struck And Other Sly Tales
Life Beyond the Bar Scene: Dancing in the Rain
Life Beyond the Bar Scene: Almost Thirty
Life Beyond The Bar Scene: Just Friends
Life Beyond the Bar Scene: Contentment and Other Boring Possibilities
Life Beyond The Bar Scene: Last Friday
Life Beyond the Bar Scene: No One Nails the Cry Face and Other Tales of Woe
Life Beyond the Bar Scene: Of Lies and Half Truths
Life Beyond the Bar Scene: I Would Never Look Through Your Phone and Other Trust Issues
Life Beyond The Bar Scene: My Manager's Pants Look Better On The Floor And Other Tales Of Responsibility
Life Beyond the Bar Scene: Blonde Ambition
Life Beyond The Bar Scene: Love is Better Soaked in Tequila
Life Beyond the Bar Scene: It's Not You, It's Me and Other Tales of Woe
Life Beyond the Bar Scene: Winter is Coming
Life Beyond the Bar Scene: Digital vs. Analogue
Life Beyond the Bar Scene: A Long December
Life Beyond the Bar Scene: Strobe Lights and Glitter
Life Beyond the Bar Scene: Fake It 'Til You Make It
Life Beyond the Bar Scene: Apologies and Other Useless Utterances
Life Beyond the Bar Scene: Liquid Running
Life Beyond the Bar Scene: Anger and Other Mostly Useless Emotions
Life Beyond the Bar Scene: One of the Guys
Life Beyond the Bar Scene: A Case of the Crazies
Life Beyond the Bar Scene: Unsettled
Life Beyond the Bar Scene: Boys of Summer
Life Beyond the Bar Scene: Play On Playa'
Life Beyond the Bar Scene: How to Lose a Girl in Ten Minutes
Life Beyond the Bar Scene: Naked Laurelin Reading
Life Beyond the Bar Scene: Healthy Relationships are for Boring People and Other Mishaps
Life Beyond the Bar Scene: Letting Go
Life Beyond the Bar Scene: Does it Exist?
Life Beyond the Bar Scene: The Dating Game
Life Beyond the Bar Scene: After a Few Beers Everyone Looks Good and Other Love Stories
Life Beyond the Bar Scene: Getting Naked With Laurelin
Life Beyond the Bar Scene: Seven Days and Seven Nights of Sobriety
Life Beyond the Bar Scene: When it's Time to Move On
Life Beyond the Bar Scene: Starting Over and Other Stupid Resolutions
Life Beyond the Bar Scene: He Broke Up with Me on a Post-it and Other Travesties
Life Beyond the Bar Scene: The End of Four Loko As We Know It
Life Beyond the Bar Scene: Boston's Top 5 Dives